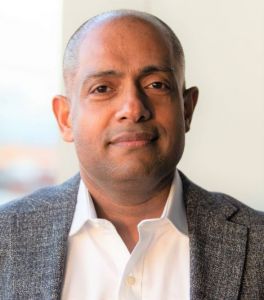 At times like this, it's easy to be led by the heart and not the head. But now should be the time to do exactly the opposite: be calm, wash our hands regularly, keep a safe social distance from others, and aim for as much normality in our lives as practically possible.
Our KiwiSaver balances, as indeed most other investment funds, have taken a hammering as stock markets around the world have plunged on the back of COVID-19 fears. New Zealand's NZX is no exception – dropping dramatically as fears of the potential impact of the pandemic rose.
In this environment, the best course of action is to stay put. Don't risk losses by shifting KiwiSaver savings into a lower risk fund profile or stopping voluntary contributions.
If you are tempted to do this, it's worth remembering that markets tend to bounce back in the medium to long term, and KiwiSaver is a long-term retirement savings scheme. Your existing KiwiSaver fund and provider should reflect a decision made at a time of level-headed assessment. 
Of course, if you are saving for a first home, your circumstances will be slightly different. But here again, by considering a change now you run the risk of crystallising your losses with a limited chance of recovering this in the short to medium time frame.

Market volatility is driven by fear, and market stability is driven by clarity. That clarity is already coming from the Government and the Reserve Bank, which have both taken dramatic and decisive steps to contain COVID-19's spread in New Zealand and support affected businesses and individuals.
If we are to believe this is the new normal – and every signal from the experts suggests so – that clarity will start playing into the markets, and we should see them steady.
Economists and market experts have declared we are likely headed into a recession, or even depression. And it may be days, weeks or months before we have a better understanding of how all of these steps have helped control the pandemic.
But as we move further toward this new normal, the markets will inevitably settle and, in time, begin to rise again.

At Canstar we urge caution, calm (and research) as we all work through these extraordinary times. Now could be a good time to consider ideas on how our finances can go further, such as making and tracking to a personal budget, reviewing expenses and building a good savings habit.
For those who are eligible, it could also be about taking advantage of support being offered by the Government and/or employers.
Or, it could be a time to consolidate and pay down debt, or borrow for your first home or invest  into productive activities, like building or growing your business. It is certainly, in this low interest rate environment, important not to risk your savings.
Canstar has detailed analysis and information on topics across home utilities, appliances, insurance, banking and KiwiSaver providers.
It is often possible to save significant amounts with just a little desktop research, and we do encourage you to do that while we all wait for the 'new' normality to return. 
Sign up to receive more insights like this straight to your inbox.
By subscribing you agree to the Canstar Privacy Policy