Updated March 20, 2020
Had plans to go overseas and now have questions about what your travel insurance will cover with the spread of coronavirus? Canstar examines what New Zealand insurers are covering.
There's no black and white rule on whether or not you'll be covered by your travel insurance during the coronavirus outbreak. The main determining factor rests heavily on when you bought your travel insurance. It pays to pull out your policy and read the fine print. A number of insurers won't cover cancellations and delays caused by pandemics or epidemics, or give you your money back if you want to postpone. 
The viral outbreak began in China and more than 200,000 cases have been confirmed globally (at time of writing, March 20). The World Health Organization (WHO) declared coronavirus disease to be a pandemic on March 12. New Zealand closed its borders to everyone except citizens and residents on March 19, for the first time ever in history.
Generally, if travel warnings were updated for a country while you were visiting, then you might be able to make a claim, but it will depend on whether you took out your policy before or after coronavirus became a "known event". This is around the end of January 2020, but each insurer has their own cut-off date.
TINZ
TINZ says all their policies contain exclusions in relation to known events and pandemics or epidemics. An announcement on their site reads: "there is no cover for the Novel Coronavirus Outbreak". TINZ says regardless of when you purchased your policy, you're unlikely to be covered.
"This includes (but is not limited to) situations where you decide or need to cancel your plans due to the Coronavirus, if you are quarantined or suffer travel delays due to the Coronavirus. This applies to all countries you travel to or are planning to travel to, even those which do not currently have a DFAT or MFAT travel warning advisory issued."
Worldcare 
Worldcare says if you entered into a policy before 12pm, January 30, 2020 and are currently travelling, they may be able to cover cancellations and additional expenses if your journey is disrupted as result of coronavirus. If you haven't left yet, you might also be able to make a claim for rearrangement of your journey.  
If you entered into your policy after the specified date: "For these policies, we will not pay any claim caused by or in any way connected with this event. Our policies do not cover claims for losses caused by something that you were aware, or which you ought to have been aware of, at the time of purchasing your policy."
Southern Cross
If you purchased your policy prior to 2pm, January 31, 2020 for travel to and/or from any country, including transit, (except mainland China), Southern Cross say there is no cover under their:
TravelCare Policy – Section D2 and Section D3
Working Overseas Policy – Section 2
International Student Policy – Section 2
Visiting New Zealand – Section 2
for any events relating to the coronavirus disease because it has now been notified by WHO as a pandemic. They'll consider claims under these sections if you had already cancelled or changed your journey prior to 8am, March 12, 2020.
If you purchased your policy after 2pm, 31 January, 2020 for travel to and/or from any country (except mainland China), there is no cover for any event relating to the coronavirus because this is no longer an unexpected event. Exceptions may fall under their TravelCare Policy, Working Overseas Policy and International Student Policy.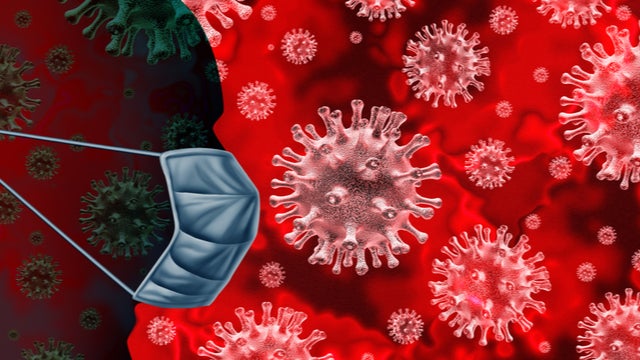 Allianz
Allianz says "general exclusions" around epidemics and government intervention took effect from 10am, February 28, 2020. As of March 12 following the WHO's declaration that COVID-19 is a pandemic, Allianz says there is no further change to their position on COVID-19.
They are "currently considering medical and emergency medical transportation claims" related to COVID-19 on a case-by-case basis. If you experience a medical event related to COVID-19, please submit a claim for consideration." Allianz have released a detailed FAQ with answers to common scenarios relating to COVID-19 queries. 
Covermore
Covermore says if you have been directly affected by the coronavirus event, there may be provision for you to claim for benefits provided by your travel insurance policy. "Claims will be assessed in accordance with your Policy Wording and may vary depending on the type of policy you purchased."
If you are currently overseas and are unable to return to New Zealand, your policy will automatically extend until you are able to return to home by the quickest and most direct route.  "Note that this will only apply if you are unable to return.  If you elect to delay your travel home, then your policy will not automatically extend and a new policy to cover the additional period will need to be purchased."
Click for Canstar's latest travel insurance ratings and awards
What about airlines?
Air New Zealand
Air New Zealand announced it would suspend flights between Auckland and Chicago, San Francisco, Houston, Buenos Aires, Vancouver, Tokyo Narita, Honolulu, Denpasar and Taipei from March 30 to June 30. It would operate a minimal schedule to allow New Zealanders to return home and to keep trade corridors with Asia and North America open. The domestic network capacity would also be reduced by about 30 percent in April and May, but no routes would be suspended. Their plans to help customers deal with existing flight bookings they have are detailed on their website.
Qantas
All Qantas and Jetstar international flights from Australia will be suspended from the end of March until at least the end of May 2020. Some additional services may be considered to assist with repatriation. More than 150 aircraft will be grounded during this time, including all of Qantas' A380s, 747s and B787s.
Qantas say they are giving customers who hold tickets for domestic and international travel the ability to cancel their booking and retain the value as travel credit. The offer is available until March 31 for travel booked up to May 31 2020.
If you are worried about your cover, here's what you can do:
Speak with your insurer to clarify what cover you might  have as the coronavirus situation continues

If you've already booked your trip, keep the phone numbers of your airline, travel agent and accommodation provider handy, so you can quickly and easily check the details of your booking

Keep up to date with the New Zealand government's list of countries deemed unsafe for travel due to the risk of coronavirus: https://www.safetravel.govt.nz/