Andrew Ford, Heartland Bank's General Manager – Retail, discusses the bank's latest Savings Bank of the Year Award and savings options to make the most of the low-interest environment.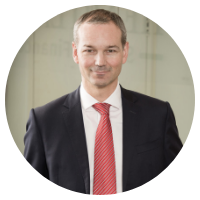 Heartland Bank is pleased to have been awarded Canstar's Savings Bank of the Year for the fourth year in a row, and thrilled to receive 5-Star ratings for Outstanding Value for our Direct Call and YouChoose accounts (making it the sixth consecutive year for the Direct Call Account).
Delivering exceptional savings offerings to our customers has always been one of our top priorities. It's particularly relevant to provide competitive interest rates in today's low-interest environment, where we know it can be challenging for Kiwis to grow their nest egg – especially if they're used to seeing higher returns.

Low rates
Last year, I spoke about it being likely that interest rates would remain low for a while. At that time, data from the Reserve Bank of New Zealand showed the average six-month term-deposit rate had reduced from 3.26% p.a. in December 2018, to 1.87% p.a. in May 2020. I don't think then that we expected rates to continue to drop as low as they have; in the year to May 2021, the average six-month term deposit dropped more than 1% to 0.82% p.a.
It's more important than ever for savers to ensure their hard-earned money is working for them in return. One great way to do this is to spread your savings across multiple different account types that offer different levels of risk and return.

Mix it up
Term deposits enable savers to know exactly what return they'll receive and when. But those funds are locked up until the maturation date. When you combine a term deposit with an on-call savings account, you can be confident in your term deposit return, while still making interest on funds that you can withdraw at any time.
Shopping around can be particularly beneficial in this ultra-low interest rate environment. For example, many major banks are currently offering savings accounts with a return of 0.05% p.a. Whereas Heartland's award-winning Direct Call Account provides a market leading return of 0.50% p.a., ten times that of many comparable accounts.

Range of accounts
Heartland is proud to offer a range of savings accounts to suit differing needs, including our market-leading Direct Call Account. It offers easy access to funds on call, various term deposit options offering a fixed rate and fixed return, and our recently launched 32-Day Notice Saver, which provides a higher return than a call account, without having to lock your funds away for an extended term.
Interest rates correct at 12 July 2021. Heartland Bank's current Disclosure Statement, Product Fact Sheets and Account and Service General Terms and Conditions are available at heartland.co.nz.
---
Heartland Bank was awarded Canstar's Bank of the Year | Savings 2021 for its combination of savings products and services. It provides a number of savings products to suit varying needs, including call accounts, a 32-day notice account, term deposits, PIE funds and its innovative YouChoose account, which has an optional overdraft. For more about Heartland's savings accounts click here.
Or if you'd like to know more about Heartland Bank's win, or our full Savings and Transaction Accounts Star Ratings, click on the big button below.
Read more about Canstar's Savings Account Star Ratings!