Canstar's Innovation Awards 2021 highlight fresh thinking in the field of finance, as well as a commitment to social good.
Canstar is thrilled to announce the results of its Innovation Excellence Awards 2021. And this year, they not only highlight fresh thinking in the field of finance, but also showcase a commitment to social good.
Canstar's annual Innovation Excellence Awards winners are assessed from a range of business and financial services, from banking and loan providers, to superannuation, investing and insurance.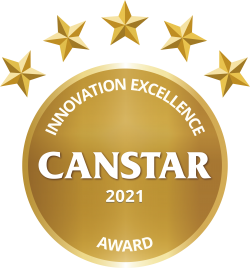 This year's submissions were of an extremely high quality, with standouts across several fields. Canstar's expert team of judges was particularly impressed by the trend towards innovations designed to support Kiwi consumers' personal needs.
"We all had a tough 2020, due to the stresses of COVID-19 and uncertainty in so many aspects of our lives. This year, we saw through our awards that local businesses stepped up to help," says Jose George, Canstar NZ General Manager. "Our winners innovated to deliver products and services that simply made New Zealanders' lives easier, better and cheaper. They did the right thing, and we applaud them for that."
To determine the winners, the judges considered a range of criteria, including the impact an innovation has on improving a consumer's day-to-day life, its wow factor in the market, and its accessibility.
Across the banking, finance and insurance sectors, Canstar recognises four providers with prestigious Innovation Awards:

ASB Compassionate Care
ASB Compassionate Care is designed to help home loan customers mourning the loss of a partner. If one of the borrowers on an ASB home loan passes away, Compassionate Care covers the interest payments on that home loan for up to 12 months, to a maximum of $60,000. When it launched, ASB Compassionate Care instantly provided cover for around 160,000 ASB customers.
ASB's Compassionate Care was assessed as being unique in the market and having a significant wow factor, due to the unprecedented support it offers to customers during particularly stressful times.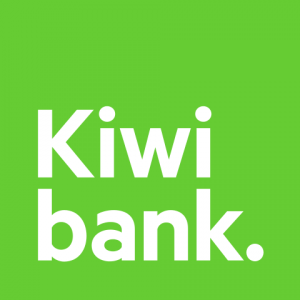 Kiwibank Fast Capital
Kiwibank's Fast Capital program has been a leader in the field of instant, online access to credit. It reflects the changing needs of Kiwi businesses by providing quick and easy finance options through the use of digital technologies. Businesses can apply for $5000 to $100,000 of unsecured loans through the Kiwibank Fast Capital application in just a few minutes. The offer was assessed as unique by Canstar's expert panel, due to its considerable innovation and its potential positive impacts on the finances of small businesses.
NZCU Baywide Broker API
In the world of finance, time is money. And NZCU Baywide's new API (Application Process Interface) cuts through that time barrier to give brokers instant access to the automated processing of loan applications. In the past, any loan submission had to be entered manually into NZCU's loan decisioning portal – a time consuming process. However, NZCU Baywide's new API does away with the need for human intervention.
It uploads a customer's documents directly, offering immediate outcomes for the loan applicant at no additional cost. By streamlining and hastening the loan application process, NZCU Baywide's new API impressed our panel immensely, earning it one of this year's coveted awards.

Wise
More than just a foreign currency service, Transferwise was assessed by Canstar's judges as being a disruptive force in the FX market, one with a significant wow factor due to a range of forward-thinking features.
Wise's multi-currency account and unique debit card allow you to hold money in 50+ currencies and move cash between your balances in seconds. Other innovative features include auto-conversion, which automatically chooses the cheapest currency to use when making a purchase. Wise is also able to offer transfers that are up to seven times cheaper than other major providers. Because of these factors, the Canstar judges found Wise's debit card offers significant benefits to the Kiwi consumer.
For more about Canstar Innovation Excellence Awards 2021, click here.
Enjoy reading this article?
You can like us on Facebook and get social, or sign up to receive more news like this straight to your inbox.
By subscribing you agree to the Canstar Privacy Policy