Out of six travel money cards, Travelex has picked up the Canstar Card of the Year – Travel Money Cards, for the second year running.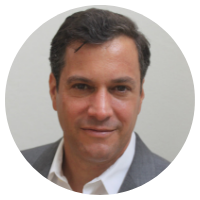 We spoke with Travelex Australia and New Zealand Commercial Director, Darren Brown, to see what sets Travelex apart in the travel money card space, and the advantages of opting for this overseas payment method.
Read the full travel money cards report
How does Travelex stay competitive in the travel money card market?

Travelex is the leading foreign exchange retailer in the world. Our mission is to provide value and peace of mind. We therefore strive to always provide the best service, the best products and we have teams of people looking after pricing to make sure we offer our customers the best value.
What are the advantages of using a travel money card compared with other spending options?

With a travel money card, you can lock in your rate at the time of the transaction, so you know what you are spending. Unlike with a debit or credit card where you are open to the daily fluctuations. You can also plan out your budget by loading the amount you want to spend for the trip. To help with planning, on the Travelex website there is a handy budget calculator that takes into account the cost of living in a country, how long you are going somewhere, the size of the party travelling and how you like to live (budget V splurge), and suggests the amount you need.
Most debit and credit cards come with large fees when using overseas, so you avoid that with the Travelex Money Card. Cash is great to have, as well, for spending at markets, tips and taxis, but you probably don't want to take huge amounts of cash with you, so the Travelex Money Card is a great way to have your foreign cash with you in a safe and convenient manor. You can contact someone 24/7 if you lose your card and there are fun extras such as access to free WiFi hotspots, available from the card as well.
What should travellers keep in mind with exchange rates when it comes to travel money cards?

Be careful when using overseas that you are selecting the local currency of the country, if offered to pay in NZD and you are in Europe with Euros on the card, please do not select to pay in NZD.
What security features do travel money cards have to keep travellers safe?

A Travelex Money Card is like your own debit card, but with foreign currency. You can use it in the same way with chip and pin or tap and go and so comes with similar safety features. 24/7 Global Assistance also gives you great peace of mind, should you lose your card, we can have funds to you within 20 minutes by Western Union or a replacement card can be sent.
Canstar's verdict: Why Travelex has won Canstar Card of the Year – Travel Money Card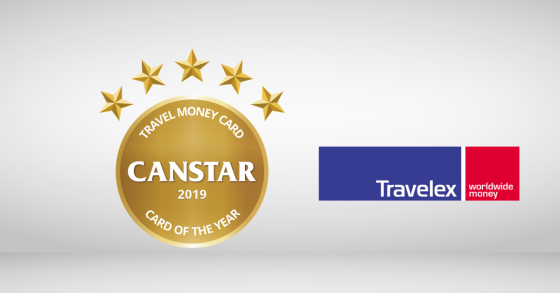 Due to its market leading prices and strong product offering, Travelex receives Canstar Card of the Year – Travel Money Card for the second year in a row, Canstar NZ general manager Jose George says.
"Leading the market across four of the six currencies assessed, and with a steady performance across the remaining two currencies, Travelex's pricing offerings are unparalleled."
On the feature side, Travelex allows access to funds in emergencies and offers 24/7 global emergency assistance, as well as a free replacement for lost or stolen cards.
Travelex doesn't charge ATM withdrawal fees, or online reload fees, and funds are made available on the same day as the reload.
"These are only some of the noteworthy features that Travelex has on offer – making them a stand out performer in this year's awards," Mr George says.
Read the full travel money cards report