New Zealanders who get a car loan risk paying $8,000 above the average loan charges, with total costs exceeding $17,000 in one case, Canstar research reveals.
In 2017, Canstar rated 30 car loans – including unsecured and secured personal loans – from 10 providers. Fees are based on a $20,000 personal loan used for buying a car, with the loan paid off over five years.
According to the findings, there is more than a $13,000 difference between the minimum total interest and fees for a car loan ($4,439.84) and the maximum amount of ($17,806.54), based on the market rates as at 27 November 2017.
 Compare car loans with Canstar
Based on the maximum car loan on Canstar's database, the borrower would face monthly repayments of$646.95, with the interest rate of 29.99%.
This compares with an average monthly repayment rate of $487.55, with an interest rate of 16.11%.
Here's a breakdown of the car loan charges on the market, according to Canstar's database:
| | Minimum | Maximum | Average |
| --- | --- | --- | --- |
| Interest rate | 6.99 | 29.99 | 16.11 |
| Monthly repayments | $395.93 | $646.95 | $487.55 |
| Upfront costs | $150.00 | $1200.00 | $397.00 |
| Total interest and fees paid | $4,439.84 | $17,806.54 | $9,777.77 |
Source: Canstar.co.nz. All interest rates are current as at 27/11/2017, based on a five-year $20,000 personal loan used for the purchase of a car.
Consider the car depreciation rate in New Zealand
It's important to remember that, while you're paying off the loan, the car is also losing value, because cars are a depreciating asset.
New Zealand has the highest rate of depreciation in the world, according to Carspring, a Europe-based used car dealership. The 2017 research states that vehicles in New Zealand with an average reading of 56,000km, or 14,000km per year, will have depreciated by 53.67%, on their recommended retail price, the year they were sold.
On the flipside, cars are often essential for getting A to B – and you may need a set of wheels before you have saved all the funds to buy it upfront.
But you can avoid paying higher than necessary fees by comparing market rates.
 Compare car loans with Canstar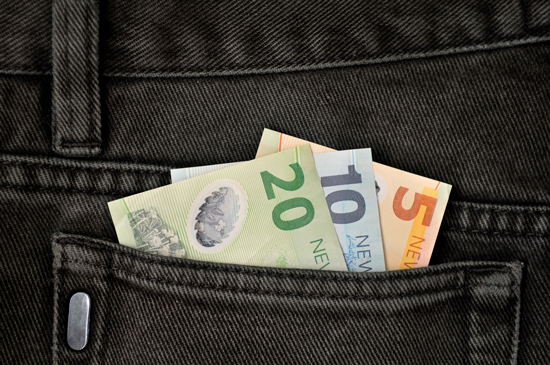 Shop around for a personal loan, not just a car
Shopping around for a new car is no doubt more thrilling than picking a personal loan. But Canstar's research show there are serious savings available, just by comparing the personal loan market.
Canstar's 2017 research has found five-star car loan products from the following providers: Harmoney NZ, NZCU Baywide, The Cooperative Bank and TSB Bank.
And, despite battling against the big banks, on average, the five-star recipients offer lower interest rates and monthly repayments than the big five lenders in New Zealand (ANZ, ASB, BNZ, Kiwibank and Westpac).
Across Canstar's five-star products: the average interest rate is 10.17%, with monthly repayments of $426.63. This compares with the averages across the major lenders: average interest rate of 15.74% and monthly repayments of $483.60.
Just keep in mind that, while savings are a key consideration when it comes to picking a personal loan, you'll also need to be prepared to show your best financial self to any would-be lenders.
Before you apply for a personal loan:
1. Check your credit rating
Lenders will always check your credit rating – an assessment of your financial history – to decide whether you're an investment risk. Get a copy of your credit rating before applying for a car loan, so you know your likelihood of approval. If you are rejected for a loan, that will create a black mark on your credit history.
2. Get that paperwork ready to go
Make sure you have your financial documents at the ready. You'll need to prove your income, and show current bank statements and personal identification, such as a driver's license or passport.
3. Consider pre-approval
This is when the lender agrees that it will loan you the money, but you only get the loan when you find the car. Pre-approval is only valid for a certain time frame, generally around one to three months.
For more information on personal loan rates, check out Canstar's database.


Compare car loans with Canstar
Enjoy reading this article?
Sign up to receive more news like this straight to your inbox.
By subscribing you agree to the Canstar Privacy Policy