Fans of hatchbacks, sedans and SUVs have an abundance of electric vehicles to choose from. And there's even an EV ute for ute lovers! So what about motorbike fanatics? Canstar takes a look at what you need to know about electric motorcycles, and what options are available.
Electric motorcycles: an overview
While you can expect each passing year to see the introduction of more and more models, the electric motorcycle industry is, as of now, a relatively small one. As a result, there is only a handful of electric motorcycles available here in New Zealand.
There are a number of reasons why this is the case:
It's not a priority – cars make up the bulk of our vehicle fleet so manufacturers, as well as government rebates and EV schemes, focus on four-wheel transport.
NZ isn't a priority – the electric motorcycle market is currently dominated by small players and start-ups. Most of these focus on larger, and/or more local, markets (as opposed to small countries halfway around the world).
The weight/range dilemma – EV batteries are heavy. That's not too big a problem for a sedan, but adding a bunch of weight to a motorcycle is another story. You can always reduce the battery size to reduce the weight, but that's going to put a big dent in the vehicle's range.
Demand – as of September 2022, motorcycles and mopeds combined equate to less than 4% of all vehicles on NZ roads. That's a small market to try and sell a shiny, new electric motorcycle to.
The culture – for many, motorcycles have long been part of a counter-culture identity. Zippy, quiet, and futuristic electric motorbikes that look right at home outside a tech start-up are more or less the opposite of this.
Cost – like electric cars, electric motorcycles cost significantly more than their ICE counterparts. That further impacts the viable market for them.
Motorcycles are already, comparatively, fuel-efficient – switching from a gas-guzzling SUV to an EV can save you thousands, and is a big part of the EV appeal. But most motorcycles aren't gas guzzlers to begin with. As a result, many motorcyclists may feel it's not worth the added sticker price.
Interestingly, a Swappable Battery Motorcycle Consortium (SBMC) has been formed between 20+ companies (including big names like Honda, Yamaha, Suzuki, and Kawasaki) which could see an electric motorcycle boom on the horizon.
The idea is to rally around a universal and interchangeable battery design that can be used across all models. Instead of stopping at a charging station, you would stop at a battery swap station. Simply pop your flat battery out and replace it with a fresh one. This way you're back on the road in an instant, with no need to wait for charging.
Do electric motorcycles qualify for the Clean Car Discount?
Unfortunately, electric motorcycles (and mopeds) do not currently qualify for the Clean Car Discount rebate. However, there has been some indication that this could change in the future, but as of now there are no concrete dates or details.
You can learn more about the Clean Car Discount here.
Buying an electric motorcycle: things to consider
If you are keen to press ahead with an electric motorcycle there are a number of things you should consider:
Top speed – many electric motorcycles are small and have top speeds that are more at home in urban areas than open country roads.
Range – is it sufficient for where you will do most of your driving?
Power/Torque – is it going to provide the grunt you need/desire. How does it handle the long hill climb to your house? Will it get you off the line quick enough to safely get ahead of cars at traffic lights?
Weight – as mentioned above, EV batteries are heavy. That could mean even a small electric motorbike is surprisingly heavy. You need to ensure you can safely and comfortably maneuver it.
Price – EVs, of all kinds, are expensive. You need to factor in what you can reasonably afford to spend. And if you'll be taking out a loan for the purchase, you'll need to consider the added costs that come with that.
Charging – consider how long it'll take to charge at home via a three-pin powerpoint. Will you need to consider installing a dedicated wall charger? Can the battery be removed and charged independently from the bike? What about fast charging for when you're on the go, will you be waiting around for 20 or 40 minutes?
Compare car loans with Canstar
Electric motorcycles NZ: what's available?
Below is an overview of some notable electric motorcycles available in New Zealand. The models listed are road bikes (so electric dirt bikes are excluded) and do not include bikes that fall under the moped class of vehicles.
While the list below includes all the notable options currently available in New Zealand (through local dealers) there may be some models missing.
Harley Davidson Livewire (from $53,995*)
It's perhaps a touch surprising that Harley Davidson is leading the charge on electric bikes, given its reputation, but here we are. The Harley Davidson Livewire is an impressive, and expensive, electric motorcycle that offers some of the best performance of any HD bike.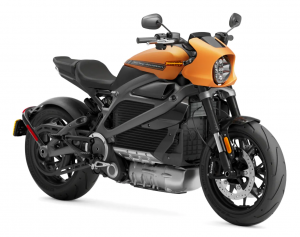 Livewire has since separated from Harley Davidson, becoming its own brand. That has seen the introduction of the Livewire One (a cheaper but more or less identical Livewire) while a new model, the S2 Del Mar, is on the way soon.
Although, as of now, only the original Harley Davidson branded Livewire is available here in NZ.
Top speed: 180km/h
Claimed range: 235km city range
Power/torque: 78kW/116Nm
Weight: 251kg
Evoke Urban S/Classic (from $18,850*)
An excellent and comparatively low-cost option that still packs in plenty of power and range. The Urban S offers a sleek look while the Classic goes for a more retro look on the same build.
Top Speed: 130km/h+
Claimed range: 200km city range
Power/torque: 19kW/116.6Nm (peak)
Weight: 179kg
Super Soco TC Max (from $7990*)
Not the gruntiest bike, nor one that is going to give you carefree hours of weekend cruising (thanks to its limited range). But an excellent and affordable city bike that can transition between city streets and short stints on the motorway with ease.
Top speed: 100km/h+
Claimed range: 110km
Power/torque: 5kW/180Nm (peak)
Weight: Not specified
Cake Kalk  (from $16,600* excl GST)
The Kalk range of road-legal but trail-leaning bikes boasts minimalistic dirt-bike-esque designs.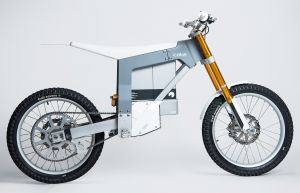 Again, whether or not it will replace your current bike depends on what you're looking for. Ultimately, this isn't a bike for open roads through the New Zealand countryside. But it could be an excellent addition to your family of bikes, or a great run-around moped that doesn't sacrifice the fun of a motorcycle.
Top speed: 90km/h+
Claimed range: 83km city range
Power/torque: 10kW/252Nm
Weight: 90kg
What about mopeds/scooters?
If you're simply looking for a little run around then you're in luck. The electric moped/scooter market is much more favourable than the wider electric motorcycle market.
Due to the fact mopeds are typically only used for short city trips, and have top speeds of around 50km/h, range, top speeds, and blistering amounts of torque aren't of much concern. So it's pretty easy to electrify them.
Some popular brands making electric mopeds include Super Soco, Niu, Zoopa, Horwin, Ubco, Go Charged, Ego, Cineco, Yadea, FTN Motion and Sur-Ron.
---
Compare car loans with Canstar
The table below displays some of the unsecured personal loan products available on Canstar's database for a three-year loan of $10,000 in Auckland (some may have links to lenders' websites). The products are sorted by Star Rating (highest to lowest) followed by company name (alphabetical). Use Canstar's personal loan comparison selector to view a wider range of products on Canstar's database. Canstar may earn a fee for referrals.
Compare car loans with Canstar
---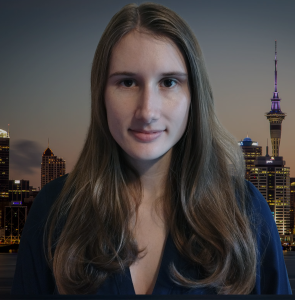 About the author of this page
This report was written by Canstar Content Producer, Caitlin Bingham. Caitlin is an experienced writer whose passion for creativity led her to study communication and journalism. She began her career freelancing as a Search Engine Optimiser, before joining the Canstar team.
---
Enjoy reading this article?
You can like us on Facebook and get social, or sign up to receive more
news like this straight to your inbox.
By subscribing you agree to the Canstar Privacy Policy