Author: Alex Barrat
Wondering what's big at the moment on the US markets? Online share trading portal Stake reveals the hot US stocks that have been trending over the past month.

Listing alert | RKLB
It's been a big month for Kiwis on Wall Street, thanks to the listing of Rocket Lab (RKLB) on the Nasdaq. Founded in New Zealand in 2006, by Peter Beck, Rocket Lab is a rocketing success story. Now headquartered in California, the company manufacturers and launches commercial rockets and satellites into space.

So far, the company has launched over 100 rockets, a number that will grow as the sector sees more demand. In 2020, a record 1283 satellites were launched. Over halfway into 2021, that number has already been matched.
Early investors in Rocket Lab include The Warehouse founder, Stephen Tindall, but now all Kiwis can invest in the home-grown company. In late August, RKLB successfully merged with Vector Acquisition Corp and is now available for investors on Stake.

Top 5 Hottest Stocks
Alibaba (BABA)
VirginGalactic (SPCE)
Robinhood (HOOD)
BitDigital (BTBT)
Senseonics (SENS)

If you believe in the transformative power of fantastic fintech like Stake, why not invest in US online investment app Robinhood? It was founded in 2013, and ever since has been at the forefront of the investment-for-all revolution stateside. It allows users commission-free trades of stocks and exchange-traded funds, and has grown to include cryptocurrency and banking.
However, it's not without its critics. Due to its business model and gamification of investment, it's currently facing some serious regulatory issues, which could massively impact its ability to sustain future growth. 
Top 5 Most Traded Stocks
Tesla (TSLA)
Apple (AAPL)
Nvidia (NVDA)
Amazon (AMZN)
Microsoft (MSFT)
Top 5 Most Traded ETFs on Stake
Vanguard S&P500 (VOO)
ARK Innovation (ARKK)
SPDR S&P500 ETF (SPY)
ProShares 1.5x Long VIX (UVXY)
ProShares 3x leveraged Nasdaq (TQQQ)
Launched back in 1993, the SPDR S&P500 was the first ETF in the US, and has since grown to be the largest ETF in the world. It tracks the Standard & Poor's 500 Index, which is made up of 500 large- and mid-cap US stocks. One of the most popular ETFs on Stake, it boasts a YTD daily total return of 19.94%, and its top-five holdings are:
One to Watch | Allbirds IPO

Following in Rocket Lab's fiery trail, another Kiwis success story is planning a multi-billion dollar Nasdaq listing later this year: Allbirds. Founded by former All Whites player Tim Brown, Allbirds is the Kiwi sustainable sneaker brand that's proving incredibly popular worldwide. Worn by the likes of Obama and Larry Page, the wool-based shoes are a Silicon Valley uniform staple.
Although the company was last valued at US$1.7bn in the private market, and last year had net revenue of US$219m, up from US$194m the previous year, it's still yet to make a profit. Last year its net loss also increased, to US$26m from US$15m.
Money raised from the float will be put towards opening more physical stores worldwide and could be used for acquisitions.
Oh, why the name Allbirds? NZ has a distinct lack of native land mammals; it's literally all birds.
---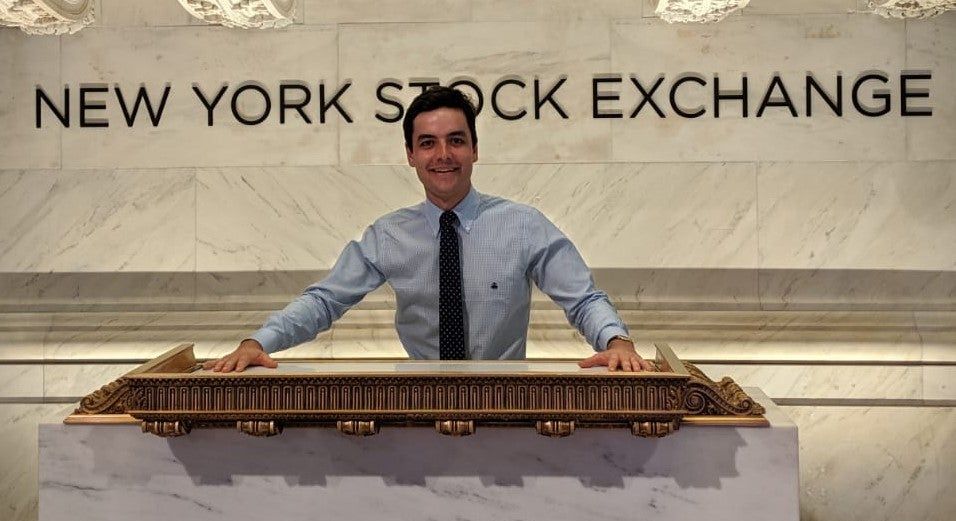 Alex Barrat is a self-proclaimed chart enthusiast, known for his unique and fresh take on the US markets. As part of the team at Stake, he's the writer behind their weekly look at what's going on in the market, The Wrap.