Author: Alex Barrat
Wondering what's big at the moment on the US markets? Online share trading portal Stake reveals the hot US stocks that have been trending over the past month.

Under the spotlight | Tesla
The most popular stock on Stake gets put under the microscope.
Tesla is ticking boxes on its route to a trillion-dollar market cap, as Q1 2021 saw record production and delivery numbers for Tesla. During this period, Tesla made 184,800 deliveries, and revenue is up 74% year-on-year.
But, it does face increasing competition from the incumbents. Recent reports indicate the electric manufacturer's market share has fallen from 29% to 11%. Tesla's main issue seems to be production, as opposed to product. The completion of their Berlin gigafactory will add up to another 500,000 cars into the market annually.
You can read more about what's to come for Musk & Co, in an ultra innovative industry, on Stake here.

Top 5 Most Traded Stocks
Tesla (TSLA)
Apple (AAPL)
Amazon (AMZN)
Palantir (PLTR)
Nvidia (NVDA)
Top 5 Most Traded ETFs on Stake
Vanguard S&P500 (VOO)
ProShares 3x long Nasdaq 100 (TQQQ)
ProShares leveraged VIX (UVXY)
ARK Innovation (ARKK)
Direxion 3x Semiconductor Long (SOXL)

All eyes on Didi
Chinese ride-share app Didi Chuxing recently debuted on the US stock market, but quickly slumped after falling under the eyes of Authorities in Beijing. Just two days after its debut, the Cyberspace Administration of China announced an investigation into the company, saying it had violated national security and privacy laws. Furthermore, China's internet regulator then ordered online stores not to offer its app, as well as announcing tighter regulation on Chinese companies selling shares abroad.
All this uncertainty sent Didi's stock plummeting, alongside almost all Chinese owned companies trading abroad. But at the end of July, a surprise rumour, from The Wall Street Journal, suggesting that Didi was planning to delist from the US market sent their shares soaring in pre-market trading. Didi quickly denied the rumours, which squashed much of the initial excitement. At the time of writing, Didi is trading at US$10.07
As a result, it's been a volatile few months for Chinese companies trading on the market. Shares of Chinese companies listed in the US have seen their biggest fall since the 2008 financial crisis.
If one thing's clear, it's that Chinese companies trading abroad, and their investors, face an uncertain future.
Top 5 Most Traded Foreign Stocks (ADRs)
Nio (NIO)
Alibaba (BABA)
Didi (DIDI)
Taiwan Semiconductor Manufacturing (TSM)
Baidu (BIDU)
New on Stake | Blue Planet
71% of the earth is covered in water and 60% of our human bodies are made of water yet H2O remains one of the scarcest and most precious resources on earth. While it's obvious that we need water to drink, wash, and eat, only 12% of fresh water in the US is used by the general public. The rest is used in mining, crop irrigation, and hydroelectric power generation, which all contribute to the degradation of water supplies. Currently, less than 0.3% of wastewater is recycled in the US; an increasingly necessary practice as scientists predict more frequent and severe droughts. Sustainable water usage is a must to lessen the effects of already rampant climate change.
With that, here are the newest companies on Stake doing their bit to manage our most precious resource:
Invesco's water fund invests in companies focused on the conservation and purification of water for residential and commercial uses. Its US$300m under management are allocated to names like Ideanomics, Ecolab and American Water Works. The fund is up 31% over the last year.
Despite the image problems associated with mining and non-renewable energy production, for now we rely on their operation. Companies like Select Energy Services help alleviate their impact. The company optimises the sourcing, transportation, containment and treatment of water to ensure the friendliest possible use of water in the oil and gas industry. $WTTR has gained 20% over the last 12 months.

Cadiz is a natural resources company that owns large water rights in Southern California. The company uses its water assets to pursue a number of water delivery, water storage and agricultural projects in ways that are sustainable and responsive to California's resource needs. $CDZA has risen 30% over the past 12 months.
$GWRS works in water recycling, from agricultural processes, sewerage and commercial use. At the end of last year, the company estimated they had saved 35b litres of water in their five years of operation. $GWRS has risen 62% in the last year.
---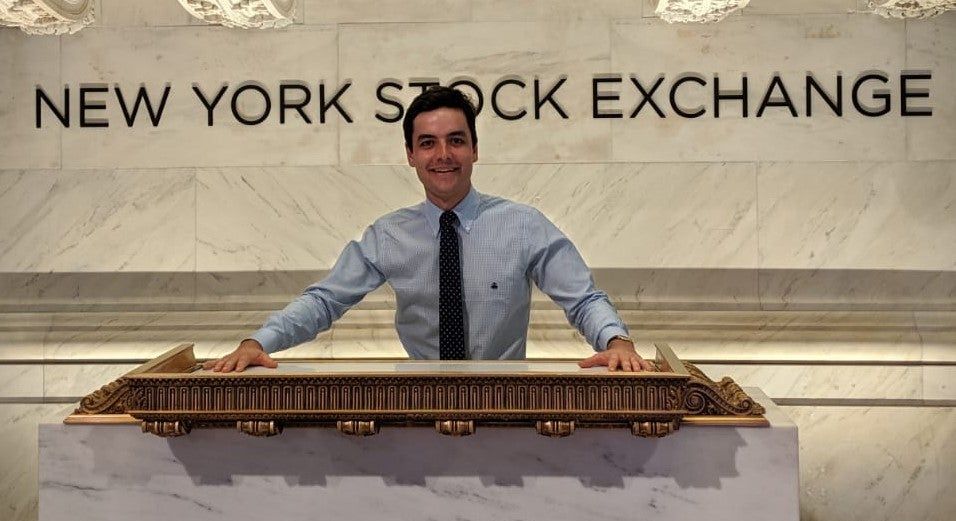 Alex Barrat is a self-proclaimed chart enthusiast, known for his unique and fresh take on the US markets. As part of the team at Stake, he's the writer behind their weekly look at what's going on in the market, The Wrap.