Westpac has won Canstar's 2016 Award for Bank of the Year – Online Banking. What is this award, who is Westpac, and what do they offer online and via mobile?
Banks and credit unions are investing hundreds of millions of dollars each year into new technologies that can make our banking experience more accessible and user-friendly. Partner and Digital Market Leader of PwC, Paul Brabin, says online and mobile banking has come a long way in the past 10 years.
"The first five weren't really revolutionary," he says. "In the last five years, we have seen a rapid change every year."
What's next for the future of banking? We can't say what's coming, but we can tell you what institutions are making the most of current technology. Canstar researches and rates the online and mobile banking portals on offer in New Zealand in our Bank of the Year – Online Banking Award.
Canstar congratulates Westpac on winning the 2016 Award for Bank of the Year – Online Banking.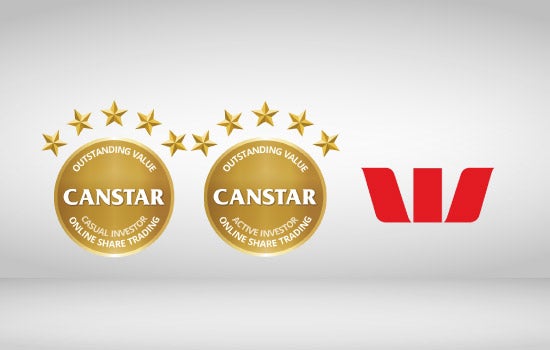 Canstar is an information provider and in giving you product information Canstar is not making any suggestion or recommendation about a particular product. If you decide to apply for a product, you will deal directly with a financial institution, and not with Canstar. Rates and product information should be confirmed with the relevant financial institution. For more information, read our detailed disclosure, important notes and additional information.
Compare Online Banking Products
What is this award?
Canstar's Online Banking Award uses a sophisticated methodology unique to Canstar that compares the offering of features and richness in functionality of the banking platforms across desktop and mobile in New Zealand. The award aims to recognise institutions who offer quality online services and innovative developments to enhance customer experience.
Canstar assesses over 300 different features for the online capability of New Zealand institutions. The main areas we consider include the ability to easily make transactions using both desktop and mobile banking, the internet banking platform itself, and the features available on the institution's website.
We also consider innovation, and the institution's ability to shape or improve the online banking landscape.
Who is Westpac?
Westpac was established in 1817 as the Bank of New South Wales and they established Westpac New Zealand in 1861 when they bought the New Zealand branch of the Oriental Bank. Beginning on the gold fields of Otago, they now serve over 1.3 million customers across the country.
The predecessor of Westpac NZ, CBA New Zealand, was the first bank to lend money to women, with their "Yes, we do lend money to women" campaign in 1974.
What do Westpac offer online and via mobile?
Westpac has a unique online banking platform called Westpac One that allows customers to do their banking seamlessly across any device. In particular, we must highlight their mobile banking app, which is equally as impressive as their online banking portal. To date, there are over 120 services available from a mobile device.
Westpac's online banking portal has been around for a long time now and their platform is highly advanced, but they have not rested on their laurels. We are impressed to see that this year Westpac have been adding new features to their platform to make it even more user-friendly.
Features of Online Banking Portal and Mobile Banking App
Banking and Other Services:
Contactless payments using smartphone or card
Make transfers in 28 currencies when transferring on desktop
Email/SMS account information via a 'Share' button within mobile banking
Notifications are given if a transaction would incur a fee
Schedule future payments
Access investments and KiwiSaver via online banking portal
Personal Finance Management:
Tax statement available online
Quick balance available for viewing
Budget planner available
Graph transaction behaviour online, so you can view your progress towards your savings goals
Search transaction history, and transaction details appear instantly in mobile banking app
View 21 months of transaction history
Self-Service:
Modify limits on credit cards online
Modify transfer limits for transaction accounts online
Rollover home loans online
Rollover term deposits online
Activate credit and debits cards online
Temporary lock or hold can be requested on credit and debit cards online
Update personal details in mobile banking app
Other Features:
Smart Watch application allows you to quickly view balances, make a quick transfer, and view spending meter
Skip, suspend, and resume automatic payments
Loan account details provides customers with loan maturity, repayments and interest rate information
Westpac's next generation ATM hardware allows a customer to present a paper bill that one of its smart ATMs scans, allowing seamless payment and reconciliation
Rewarded is a New Zealand first where third party discounts and deals are offered while the ATM is processing a customer's transaction
Compare online banking platforms
In 2016, Canstar has researched and rated 10 different providers of online banking platforms. We assess over 300 different features for each online banking product.
 Read about Online Banking Platforms with Canstar's 2016 Online Banking Award