Every year, Canstar assesses the innovative financial products and services launched in New Zealand and showcases those that are leading the way. This year there were 3 winners, with ASB receiving a 2019 Canstar Innovation Excellence Award for its ID app.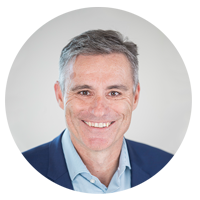 We caught up with ASB's Executive General Manager, Simon Tong, to see how the app differentiates from other apps on the market and what Kiwis think of the ID app so far.
Read Canstar's 2019 Innovation Award Report

How is the app different to what's on the market?

The app uses innovative facial biometrics to automatically compare the selfie with the customer's photo ID, ensuring the two match. This saves time and is convenient for our customers who can now open a bank account in minutes from anywhere. Previously, customers could start the process to join online, but needed to go into a branch, in person, with documents proving their identity and address.
While biometrics in banking is becoming increasingly popular, the ASB ID app gives a wide range of customers the opportunity to verify their identity anytime, anywhere. ASB ID works on iPhone and Android phones and with widely held photo ID – New Zealand driver licences, New Zealand and Australian passports.

How does ASB ensure the ID app is secure?

ASB takes security very seriously. Like our other services, the ASB ID app has many layers of security. The app is protected by strong encryption and requires the same unique username and password as internet banking. Eligible customers can safely confirm their identity using the ASB ID app with biometric technology.

What feedback have you had from users?

Since launching, thousands of customers have used the ASB ID app and feedback from those using the app has been very positive. Customers have commented on how convenient it is to use the app from home or work, rather than visiting a branch. Of course, it can be accessed 24/7 and we've noticed customers are using the app at different times of the day and night. It's about having the choice as well as getting some time back in their day.
We're proud to hear this feedback, as that was at the heart of what we were aiming for by creating an app that streamlined the process of opening an account with ASB, making it quicker and easier for our customers. It's rewarding to know our creation is so welcomed and enjoyed.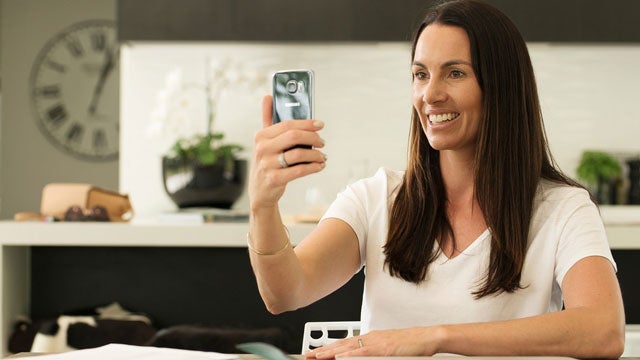 Are there any situations where an online ID may not work?

ASB ID is available to customers within New Zealand, who have joined online and have eligible photo ID. In order to get the best match between a selfie and photo ID, we may ask a customer to take their photos again. There could be a number of reasons for this such as glare on the photo ID, an unclear selfie, or details that don't match. Customers can try again using the app or visit a branch to confirm their identity in person.
We're excited to share that we are working to extend the ASB ID app so even more customers have the opportunity to quickly and securely confirm their identity at their convenience.
Canstar's verdict: Why ASB won a 2019 Innovation Excellence Award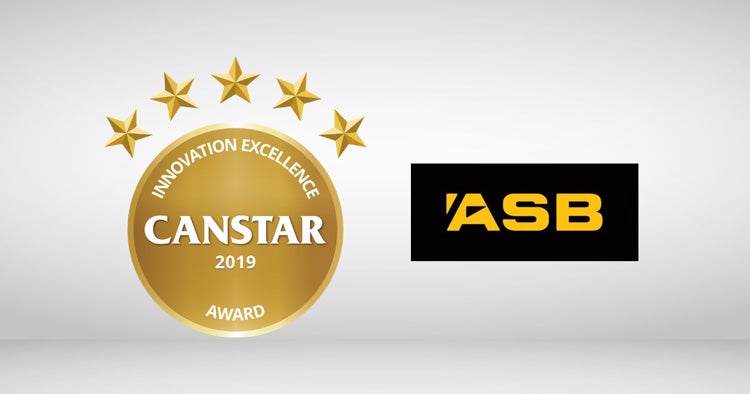 In the past year, financial institutes have tried to make it easier for consumers to open bank accounts and have their identity verified, but it is ASB who comes out on top with their innovative ID app.
"Canstar recognises ASB for providing the most comprehensive solution to ID verification currently available in the market," says Canstar NZ general manager Jose George.
The biometric app allows customers to verify their identity by comparing a photo of themselves and a photo of their eligible drivers' license or passport, without having to go into a branch.
"The key point of differentiation between ASB's ID solution and others in the market is that their biometric identification can complete the process, from A to B, without the need for a human interaction such as a phone call, or video recording," says Mr George.
Confirming customer identity is now as easy as taking a selfie, allowing new customers to open a bank account in minutes, rather than days.
Read Canstar's 2019 Innovation Award Report
Enjoy reading this article?
Sign up to receive more news like this straight to your inbox.
By subscribing you agree to the Canstar Privacy Policy