Utes are part of the Kiwi identity. But which ute is best and which do Kiwis love most? Canstar takes a look at the top selling utes in New Zealand.
Utes have always held a dear place in Kiwi hearts. Long an integral part of our agricultural livelihoods, and a staple among tradies, utes have become the car of choice for many urbanites, too. Now they're being used to lug about surfboards and shopping spree loot, not just fence posts and power tools.
Recently, utes have even begun to embrace the more luxurious touches found on sedans and compact SUVs.
But which utes are the biggest hit among farmers and weekend road-trippers alike? Canstar takes a look at the top selling utes in New Zealand.
Utes in New Zealand: What's the story?
Utes are some of the most popular vehicles in New Zealand. In fact, last year, our top two best-selling vehicles were utes! The only reason utes aren't all over our top selling cars article is because it only features passenger vehicles. And in the data collected by the Motor Industry Association, utes fall under the commercial category.
Although, as we know, utes are used for a lot more than just work nowadays. Sure there's no need to drive a Hilux to the supermarket, but that doesn't stop us!
Our hunger for utes has stood strong despite growing climate concerns and rising petrol prices, which have strained the wallets of gas hungry ute owners.
However, the introduction of the 'ute tax' at the start of April, which throws in added tax on high emission vehicles (including utes) has drastically impacted our ute sales. Prior to the introduction, sales soared (almost 8000 ute sales in March alone) as consumers rushed to beat the tax. But since then, sales have drastically fallen away. There were only around 500 utes sold the following month, in April. The first month in which the new tax was introduced.
---
Car Insurance | Most Satisfied Customers
Looking for the best car insurance? The grid below reveals some of the best New Zealand car insurance providers as voted by their customers, including State, the five-star winner of our prestigious award for Most Satisfied Customers | Car Insurance.
See here for our ratings methodology. The table above is an abridged version of our research. For the full results of our 2021 Most Satisfied Car Insurance Ratings and Award, click here.
---
What is the Clean Car Discount or ute tax
The Clean Car Discount is a government initiative to encourage the purchase of low-emission vehicles – particularly electric cars and hybrids. Consumers who purchase these low-emission vehicles earn a cashback rebate. Originally introduced at a flat-rate discount, the Clean Car Discount has since changed to a sliding scale. The more eco-friendly your car, the bigger the rebate. And so far it's working, with thousands of Teslas (and a Hyundai or MG here or there) hitting our streets over the past year.
But as part of this change to the rebate scheme, fees were also implemented on high-emission vehicles in the form of added tax. This is where the nickname ute tax stems from. As utes are hugely popular but typically high emission vehicles, they will be hit with the extra tax bill (up to $5175 in added tax).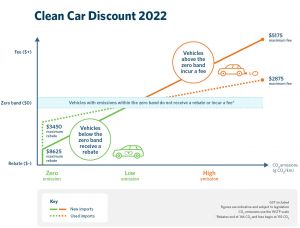 Are there any low emission or electric utes available?
No, not currently in New Zealand. So, unfortunately, your options for a low-emission ute are limited to 'which has the smallest fee'. Making a comfortable all-electric ute that's also appropriate for off-road use, heavy towing, and plenty of hard work isn't easy to do. So electric utes have been a bit slower off the mark than smaller vehicles.
But a few big companies are working on electric utes. The all-electric Ford F-150 is not far away, the Rivian R1T has started to deliver its first orders, and China already has electric utes on its streets.
Plus there are countless other models that are almost ready to hit the market. Supply chain issues as a result of Covid-19 have hit car manufacturers hard. And this has delayed the release of several high-profile electric utes.
Though 2022 looks set to be a big year for commercial EVs. And that includes for us here in NZ, as we are due to see the first electric ute land in the country, the LDV EV T60.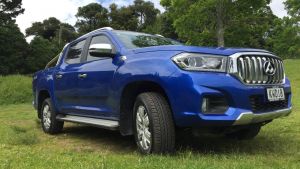 LDV EV T60
But before you get too excited, the LDV EV T60 is not quite as hardy as the gruntiest of petrol or diesel utes.
It's 4×2, not 4×4 for starters. And its one-tonne tow capacity (which significantly impacts its 325km range) may not be enough for big loads. Throw in the fact that the ground clearance isn't quite as high as other utes (thanks to the low hanging powertrain and battery) and the EV T60 is perhaps not appropriate for true off-road driving and/or tough farm jobs.
For everyone else, there's plenty to love. You can zip around the streets without climate guilt, and throw your DIY in the back with plenty of space to boot!
For more information, or to put your name down for when they land, click here.
Top selling utes in New Zealand
In the month of March, the Pick up/Chasis Cab 4×4 was the most popular type of vehicle sold in the country, with 5892 new registrations. Throw in 4×2 utes (1987 sales) and you had almost 8000 new utes on our roads in March alone!
With the ute tax taking full effect in April, consumers rushed in during the opening stages of the year. And it's little wonder why. The least expensive Ford Ranger, the rear-drive XL grade single cab 'chassis cab', is now almost $2500 more expensive than it was in March. While plenty of other models have been hit harder, copping the full $5175 fee.
Fast forward to now, and there were just 2078 new utes (including both 4×4 and 4×2) registered in the month of July. That's a big drop from pre-feebate figures, though it is a vast improvement from April, which had just 557 sales. So perhaps consumers are growing accustomed to the new reality.
The Ford Ranger and Toyota Hilux continue to shine, jostling for supremacy. But this month, the Hilux takes top spot and, in doing so, has finally leapt over the Ranger in year-to-date sales. That means the Hilux is currently the number one selling car in the country, both commercial and passenger/SUV.
Notably, the Mitsubishi Triton is continuing its great year. It sits in third, not far behind the Ranger, and with a comfortable cushion above the fourth-placed Isuzu D-Max. While it doesn't look set to topple the Hilux or Ranger, it is turning the ute duopoly into an oligopoly.
| | |
| --- | --- |
| Top Selling Utes, July 2022 | Top Selling Utes, Year to Date |
| 1 Toyota Hilux (957) | 1 Toyota Hilux (5739) |
| 2 Ford Ranger (580) | 2 Ford Ranger (5475) |
| 3 Mitsubishi Triton (179) | 3 Mitsubishi Triton (4640) |
| 4 Toyota Hiace (131) | 4 Isuzu D-Max (1355) |
| 5 Isuzu D-Max/Nissan Navara (76) | 5 Nissan Navara (1331) |
Compare car loans with Canstar
If you are looking at getting yourself a new set of wheels but don't have all the cash needed, you're not alone: 80% of car buyers purchase their cars on finance. Shopping around for a new car is no doubt more thrilling than picking a personal loan. But there can be some serious savings available, just by comparing the personal loan market. And that's where Canstar can help!
The table below displays some of the unsecured personal loan products available on Canstar's database for a three-year loan of $10,000 in Auckland (some may have links to lenders' websites). The products are sorted by Star Rating (highest to lowest) followed by company name (alphabetical). Use Canstar's personal loan comparison selector to view a wider range of products on Canstar's database. Canstar may earn a fee for referrals.
Compare car loans with Canstar
---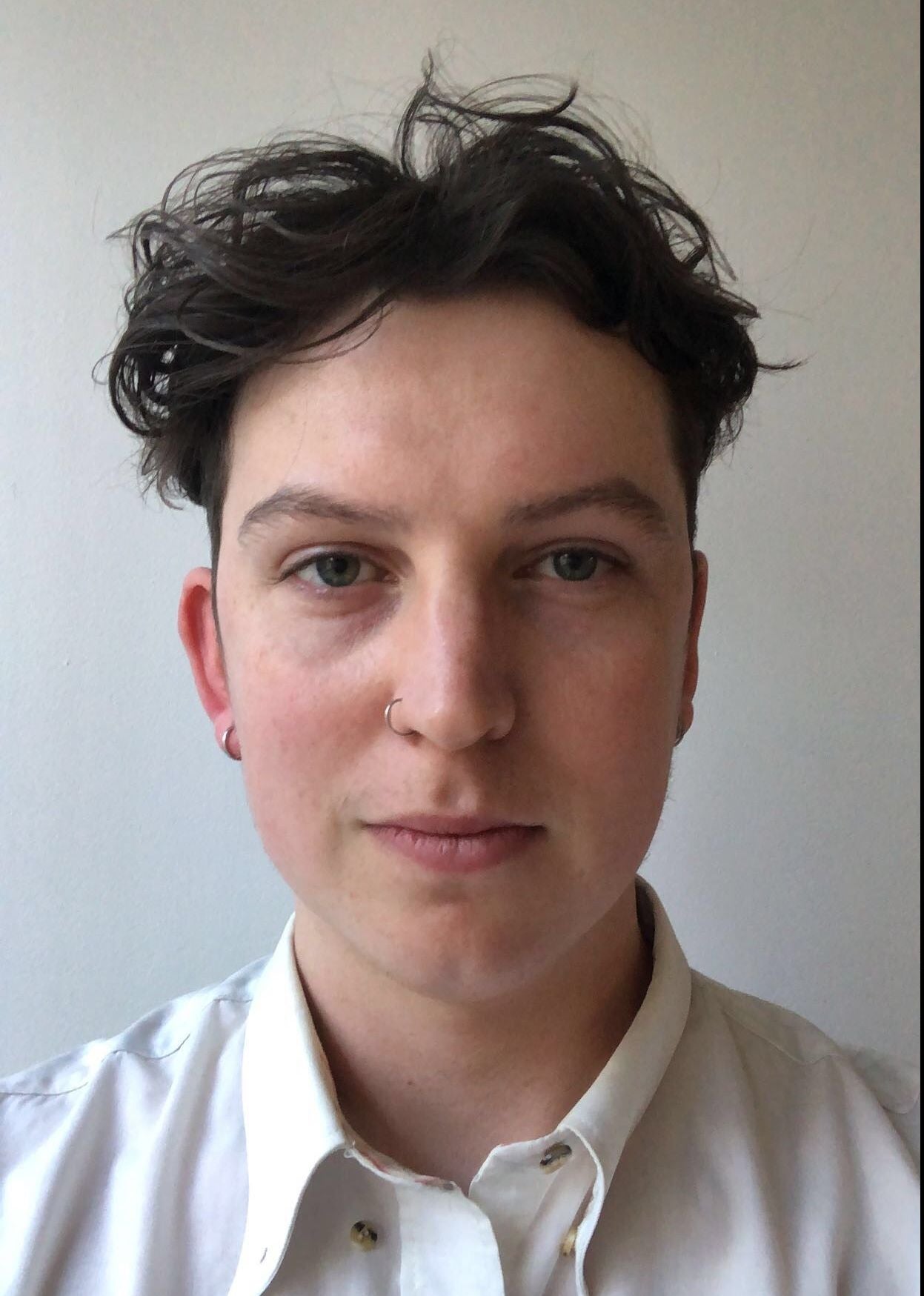 About the author of this page
This report was written by Canstar Content Producer, Andrew Broadley. Andrew is an experienced writer with a wide range of industry experience. Starting out, he cut his teeth working as a writer for print and online magazines, and he has worked in both journalism and editorial roles. His content has covered lifestyle and culture, marketing and, more recently, finance for Canstar.
---
Enjoy reading this article?
You can like us on Facebook and get social, or sign up to receive more news like this straight to your inbox.
By subscribing you agree to the Canstar Privacy Policy