Co-author: Nicole Barratt
Life expectancy data shows New Zealanders are living progressively longer, and women are living longer than men.
---
New Zealand Life Expectancy. In this article we cover:
---
What is the average life expectancy in New Zealand?
According to the most recently available data from the World Bank (2018), New Zealand life expectancy at birth in the year 2015 was 81.86 years. Male babies born in 2015 were expected to live to 80.2 years, while female newborns were expected to live to 83.6 years. 
Our sunniest region, Nelson, can claim they are the home of the longest-lived residents in NZ. Men and women who live in Nelson have the highest median lifespan in NZ, according to data from Statistics New Zealand. The figures were taken by measuring the median age at death of people from 2017 to 2019. 
The national averages for median lifespans, for men and women, were 78 and 83 years, respectively. Nelson bettered that by several years, with men expected to live to 81 and women to 86.
Data from the World Bank also shows that mortality rates are going down. The adult male mortality rate in 2013 (most recent data) was 80.56 per 1000. Comparatively, the mortality rate for adult females in 2013 was 52.52. 
Statistics New Zealand has also reported that the gap between Māori and non-Māori life expectancy at birth narrowed to 7.1 years (in 2015). Although the differences remains stark: Māori female babies were expected to live to 77.1 years and Māori male babies to 73 years, compared to non-Māori female babies who were expected to live to 83.9 years and non-Māori males 80.3 years. 
Statistics New Zealand has a calculator to estimate how long you might live, which could be useful when thinking about your future and retirement planning. It uses historical data starting from 1876, including the latest national population projections. You can find more information about the calculator here.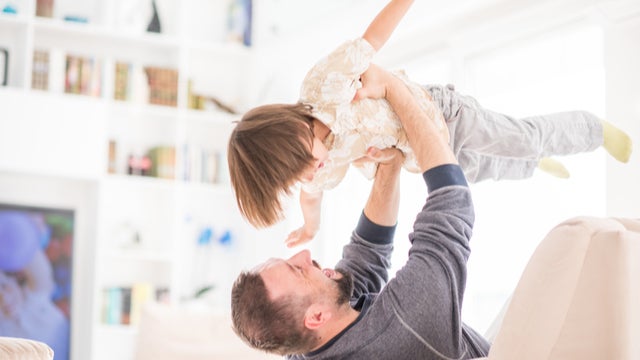 How New Zealand compares
NZ currently sits at number 19 in a list of life expectancy across the world, with Hong Kong topping the chart at No.1 (85.29) and Japan following at No.2 (85.03), according to the World Bank.
Life expectancy in New Zealand is similar to some developed countries, and is actually above countries such as the United Kingdom and the United States. Australia sat at 82.7 and the United Kingdom was 81.3. But life expectancy in the United States in 2015 was only 78.5 years. 
To provide some perspective, the World Bank recorded global life expectancy at birth at 72.56 years in 2018 – 70.4 years for males and 74.69 years for females. Women are living longer than men all over the world, with the gap between the sexes remaining almost consistently close to 4.5 years between 1990 and 2018.
Life expectancy at birth, total (years):
Source: The World Bank, 2018. 
What factors affect life expectancy?
There are a number of factors that can affect your own personal life expectancy, predominantly when you're born and your gender. But location, medical conditions and family medical history also all play a role in determining your life expectancy. 
Your personal life expectancy and the life expectancy of a population is also affected by socioeconomic status, education, employment, substance addictions and exposure to danger. It's pretty obvious, and backed by health professionals, that smoking or drinking excessively will dent your life expectancy and overall wellbeing. 
The World Health Organisation (WHO) lists alcohol, road traffic injuries and tobacco as some of the major risk factors in New Zealand's country profile. The data shows that in both total alcohol consumption and heavy episodic drinking classifications, males aged 15+ drink far more than females of the same age. 

Source: World Health Organisation, 2014. 
How does life expectancy affect life insurance premiums?
Life insurance companies use life expectancy and mortality rate information to determine the premiums you will pay for life insurance. This process helps the insurer weigh up the level of risk that you may carry for the insurer. 
Every insurance provider will have their own set of assessment criteria. Some common criteria may include your age, gender, smoking status, alcohol consumption, medical history and occupation. These criteria may be used in conjunction with the sum you want to be insured for and policy features to determine premiums. 
What do different life stages mean for my KiwiSaver?
Everybody wants to live a long and fruitful life. But to ensure your long life is a happy and comfortable one, you need to start your KiwiSaver planning early. And as you make your way through different stages of life, your KiwiSaver should move and change with you. It isn't a set and forget product, though many of us might treat it as one.
There are a few things you need to consider when choosing the right KiwiSaver fund for you. They include: your age, appetite for risk and when you plan to withdraw your KiwiSaver funds. If you're 25 and looking to buy your first home in the next 10 years, for example, you'll have different fund-picking priorities than if you're 55 with retirement in mind.
If you're already a Kiwisaver member, make sure you're aware of your current provider and fund type. You'll find this information on recent correspondence you've received from your provider. Once you know this, you can use Canstar's comparison tables to check your fees and returns for the past five years. Check out our story: Sort Out Your KiwiSaver in 2021: A How to Guide for more tips on ensuring you've chosen the right fund for you.
There's plenty out there, so have a good hunt around and start by comparing KiwiSaver providers. Use Canstar's comparison tools, they're helpful and free to use. Our latest report also highlights the best-value providers and schemes on the market. Just click below:
Compare KiwiSaver providers for free with Canstar!
Enjoy reading this article?
You can like us on Facebook and get social, or sign up to receive more news like this straight to your inbox.
By subscribing you agree to the Canstar Privacy Policy