Kiwibank: Outstanding value home loans for first home buyers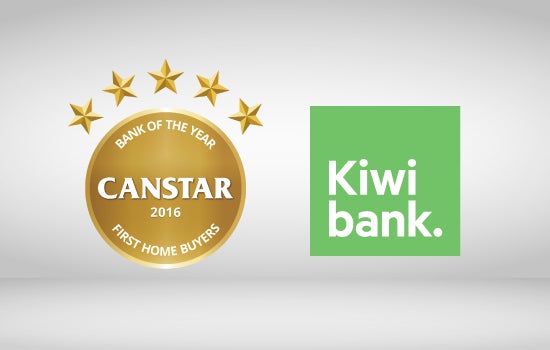 Kiwibank has won CANSTAR's 2016 Award for Bank of the Year – First Home Buyers. What is this award, who is Kiwibank, and what do they offer first home buyers?
CANSTAR researches and rates home loans on offer for first home buyers in New Zealand in our Bank of the Year – First Home Buyers Award. We can't say what the future of the property market will be, but we can tell you that Kiwibank is one institution that is providing outstanding value home loans for those who are entering the market for the first time.
CANSTAR is an information provider and in giving you product information CANSTAR is not making any suggestion or recommendation about a particular product. If you decide to apply for a product, you will deal directly with a financial institution, and not with CANSTAR. Rates and product information should be confirmed with the relevant financial institution. For more information, read our detailed disclosure, important notes and additional information.
Compare Home Loans for First Home Buyers with CANSTAR
What does Kiwibank offer first home buyers?
Canstar's First Home Buyers Award recognises the institution who is leading the way when it comes to product and services for first time buyers. Kiwibank has now won this CANSTAR award for an amazing six years in a row, once again proving this year that they provide a strong proposition for New Zealand home buyers.
First Home Buyer Home Loans:
Through a combination of price and features Kiwibank offers an outstanding value product to its customers.
Kiwibank offers one of the lowest interest rates in the market. It is one of the few institutions that charges the customer a flat fee (LMI Fee) if they borrow above 80% LVR, rather than adding a risk margin as a percentage of the loan amount (LMI Charge). Their LMI Fee is also the lowest in our database, at just $1,750.
Kiwibank also does not have any upfront and ongoing fees on its fixed rate loans.
Home loans from Kiwibank for first home buyers offer great features such as:
Ability to make additional repayments and lump sum repayments
Full offset account on floating rate home loan
Split loan facility
Mortgage top-up facility
Mortgage portability
Ability to switch payment types
They also offer the following extra benefits for First Home Buyers:
Home loan pre-approval for 90 days
Family are able to act as a guarantor on the loan
Guarantor can limit their liability and assist with portion of the repayment
Personalised home loan pack for first home buyers
Education:
Kiwibank is also a winner when it comes to education. They are one of only two institutions that offer the following:
Guide to buying at auction
Property buying checklists
Step-by-step Guide to buying a property
Specific property research tools
Explanation of additional home purchasing costs and home loan features
Online troubleshooting capability
They also have several calculators available on their website for customers to use to work out their borrowing position. Calculators include Borrowing Power Calculator, Investment Budget Calculator, Loan Offset Calculator, and Savings Calculator.
CANSTAR congratulates Kiwibank on winning the 2016 Award for Bank of the Year – First Home Buyers.
About Kiwibank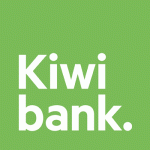 Kiwibank was founded in 2002 and now has nearly 900,000 customers. That means 1 in 5 Kiwis banks with them!
Kiwibank is 100% New Zealand owned and operated, and you can find them in more than 250 PostShops nationwide.
Their Home Hunter app – a mobile app that helps you find a house on your smartphone or tablet, get the estimated sale price, and apply for pre-approval in minutes – won a CANSTAR Innovation Excellence Award in 2014.
For years now, Kiwibank has been helping Kiwis get money-savvy with heaps!, their free, online personal financial management tool, and their Goal Tracker for achieving your financial goals.
Kiwibank is a provider of home loans, banking deposit products, personal loans and car loans, insurance, investment products, KiwiSaver, credit cards, overdrafts, business accounts, loans, and services, and foreign currency exchange.
Kiwibank supports the community in many ways. They aim to make sure all Kiwis get a fair shot, so they partner with organisations such as Good Shepherd Microfinance and Aviva to provide micro-finance loans to struggling individuals and communities. They offer special accounts for non-profit organisations, so non-profits can get on with helping as many people as they can. They also work with the Ākina Foundation, a social enterprise incubator, to enable new solutions to social and environmental challenges.
On the housing front, Kiwibank is working with Pure Advantage to get more affordable sustainable housing into the market.
When it comes to protecting the environment, Kiwibank has won awards for their sustainable business model. They offer Sustainable Energy Loans so customers can afford to install solar, wind power or hydro power systems in their home. Even Kiwibank ATM shells are recycled when they die, and they donate and recycle other obsolete electronic equipment.