Spring, summer, autumn, winter. When's the best time to buy a home, and do you need to sell your own home first? Canstar explores when to buy and sell.
Quite often, there is a misconception that warmer months provide more opportunities for house hunters and sellers, but it may in fact be the opposite. As each season has its own unique characteristics, so too do the factors involved in buying or selling a house in NZ. So when is the best time to buy a home?
Buying a home in spring
The sun appears again and we begin to thaw out from winter. As there are more listings and more properties sold in spring than any other season, it appears the property market thaws out in spring, too.
Spring is therefore the optimum time for sellers to take advantage. The benefit of having open homes in spring is the high number of people who view them, which ultimately increases your chances of a sale.
However, listing your home in spring does come with a caveat. If you fail to sell by Christmas, your home could end up languishing on the market over the entire holiday season. And, generally, the longer a home remains unsold, the more prospective buyers are able to use it as a bargaining tool to negotiate a lower price.
For buyers, spring usually signals an increased number of listings and, therefore, a greater choice of potential homes. However, more properties means more potential buyers, meaning stiffer competition. The more active bidders on a home, the higher the final price.  
Buying a home during summer
Endless sunshine and the relaxed summer vibe make summer another top season for selling a home. Research has found that due to the abundance of flowers in bloom around this time of year, houses with well tended gardens and lawns are in greater demand than those with more easy-care outdoor spaces. The same goes for houses with pools. So for vendors with great outdoor areas, listing during summer is a great way to play to your home's strengths, and potential increase its sale price.
However, if you're a buyer around this time of year, just chill! During the spring market, a lot revolves around getting deals done before the holiday break, which can add to stress levels. But during summer, there's more time to look around. And, also, usually a larger selection of houses on the market, increasing your chances of finding the perfect fit.
Just remember not to get sucked into all the sunlight and warmth. Everything looks better when the sun's out. So make sure you get a good impression of what the home will be like to live in during winter. Which way does it face and does it get all-day sun? Will it be dark, gloomy and dank for half the year? Are parts of the house likely to have dampness issues?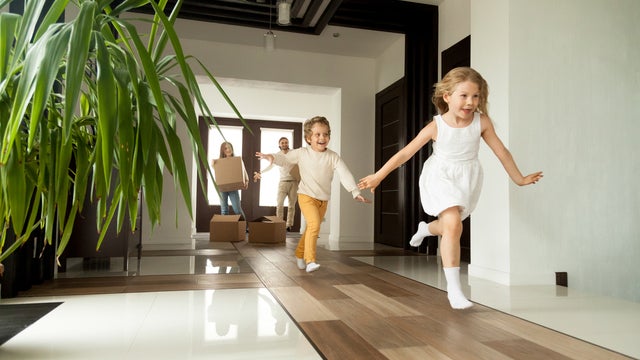 Buying a home in autumn
Although the warmer months are popular times for selling homes, listing during the colder months still has advantages for both buyers and sellers.
As the buying frenzy of summer dies down, there's a good possibility that remaining buyers will face less competition and lower prices. Vendors with homes that haven't sold due to unrealistic asking prices will be forced to lower their expectations.
For vendors with quality homes, listing outside the glut of homes put up for sale during spring/summer can make their home stand out in a less crowded marketplace.
Buying a home in winter
It appears that winter is the optimum season for buyers. Due to the chill and wet, there are always fewer turnouts to open homes. But those who do show up tend to be serious buyers, which can benefit vendors eager to sell.
A main advantage of shopping for a new home during the winter is that it's easier to gauge a home's year-round liveability. What's the natural light like? How about insulation and heating? Are certain parts of the house no-go areas due to damp and cold?
Buying in a slower market in winter also means you may be able to negotiate more favourable terms and conditions with the vendor.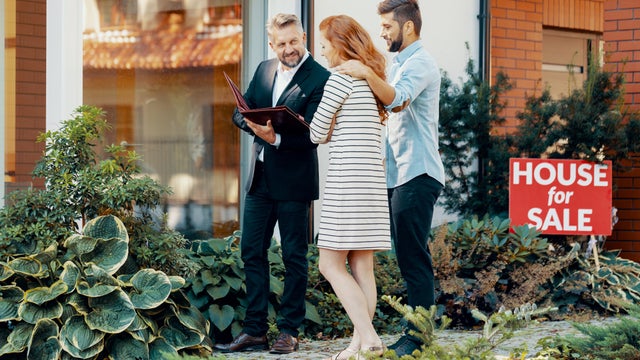 Buy then sell, or sell then buy: which is the best option?
Both have different pluses and minuses to consider:
Buying first
Buying a home first, before selling your own, gives you the luxury of time. You can house-hunt freely, without a settlement date drawing ever closer. You have the freedom to consider your options and find a property that ticks all your boxes.
The main drawback of this option is finance. To pay for your new property, you'll need to take out a bridging loan.
What is a bridging loan
This type of loan is available from most lenders and is used to cover the price of your new home until you sell your own. Because it's a short-term loan, usually up to 12 months, it's often an interest-only loan on a floating rate.
However, using one to buy a home before selling yours first comes with inherent risks:
The longer it takes to sell your home, the more interest you'll pay. Remember: floating rates are higher than fixed-term rates
Should your home sell for less than you expect, you could find yourself not being able to cover your bridging loan. This could have serious repercussions on your finances
If you fail to sell your home altogether, you'll be stuck paying two mortgages – again, cue financial worry
Selling first
Selling a home first, on the other hand, can be a lot less stressful and offer you a good picture of your financial health.
On the plus side, you'll have an exact figure for your budget.
On the minus side, it will impose a strict time limit on finding a new home. As you head towards settlement day, you might feel pressure to make an offer on a home before you're totally convinced it's the one.
However, you can help avoid this by ensuring you negotiate a long settlement period on your house. Or, maybe, you have somewhere to stay if you are still hunting? Remember, if this is the case, you'll need to consider the costs of shifting your belongings twice, or paying to store them somewhere.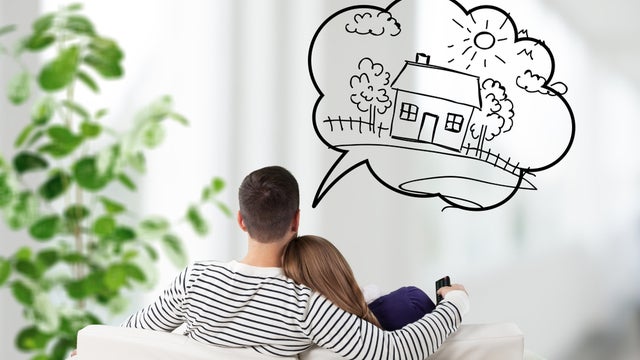 Shop around 
As you can see, many different factors are in play when it comes to the right time to buy or sell a home.
It's also important to realise that the real estate market is impacted by dozens of external factors, such as the state of the economy, mortgage interest rates, and local supply and demand.
So make sure you do plenty of research before making a purchase decision. And that involves taking time to compare the different home loans available to you, which Canstar can help you with. Our comparison tables are easy-to-use tools that feature the best and most competitive deals in the market. Our expert research team awards the best our expert 5-Star ratings. To read more about our five-star home loan awards click here, or to compare rates using our free mortgage comparison tool hit this button:
Compare home loan rates for free with Canstar!
Enjoy reading this article?
You can like us on Facebook and get social, or sign up to receive more news like this straight to your inbox.
By subscribing you agree to the Canstar Privacy Policy