Understanding auction clearance rates and other indicators can help you become better prepared if you're heading into the property market, whether to buy or sell. But what do movements in auction clearance rates indicate, and how can they inform prospective buyers? Canstar explains.
What is an auction clearance rate?
An auction clearance rate is an indicator of the condition of the current housing market, particularly those properties that go to auction. The rate is expressed as a percentage of auctions that led to a successful property sale, and can be used to help establish whether the market is in favour of buying or selling property.
A clearance rate of around 80% is generally considered high, and could indicate that buyer demand for properties is higher than what's currently available on the market. This rate is considered a hot market for those looking to sell.
On the other hand, a low clearance rate around the 60% mark or below suggests buyer interest at auctions is low and house prices are in decline. This market climate is seen as favourable for those wanting to buy.
How are auction clearance rates calculated?
The auction clearance rate indicates the percentage of properties sold at auction for each week or month, and is calculated based on the auction results per area. The calculation is generally the number of properties sold divided by the number of auctions held or properties listed for auction.
The number of properties sold may also take into account those that were sold before or after the auction. Although this depends on the real estate body calculating the clearance rate.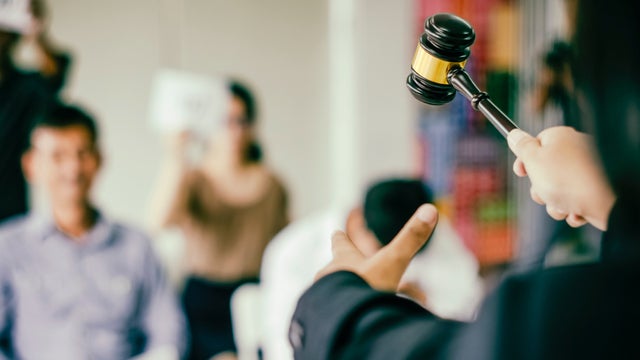 What can affect the auction clearance rate?
The main point of difference between varying auction clearance rates for the same time period is the calculation method and data used by different real estate bodies. This includes the definition of sold. Auctions can be unpredictable and there are other outcomes apart from sold under the hammer. They include a property being:
Sold before the auction
Passed in at auction, but sold in negotiations soon after
Left unsold after the auction
Withdrawn from auction, or having its auction postponed
External factors that can affect clearance rates include: current interest rates, the availability of credit and the location of the auction and the property, including whether there are competing auctions on the same day. Sporting events, holidays and the weather can also influence the rate.
What is a buyer's market and what is a seller's market?
A buyer's market typically means that there are more homes on the market than there are buyers. This slows the increase in sale prices, potentially causing prices to fall. Generally, a buyer's market also means that houses are spending longer on the market than usual, which reduces people's urgency to buy.
A seller's market means the number of people looking to buy outweighs the number of properties available. This means that houses generally sell faster, prices remain stable or increase, and there is greater urgency and a higher demand among buyers.
A balanced market indicates that the buyer demand is roughly equal to the number of homes available on the market.
What are some other property market indicators to keep an eye on?
If you're hoping to get a good grasp of the property market before you buy or sell, you may want to look further than the auction clearance rate. Some other key indicators to look out for are:
Property values in the area you're looking to buy, particularly any trends over the medium and longer terms
Days on market (DOM), which indicates how long properties are listed for. A lower DOM figure often means a more active property market
Rental yields can help to give you an idea of how much income or rent a property could earn, potentially helping with loan repayments
Vacancy rates can also give you an idea of rental activity. High vacancy rates, for example, may mean that you have trouble finding a tenant if you're planning on renting out the property
For information on DOM, rental yields and vacancy rates in the areas your are interested in, you need to do your research and talk to local real estate professionals.
And if you're in the market for a property and require a mortgage, you'll need to talk to financial experts, too, including mortgage lenders. And for that, let Canstar be your guide.
Not only can you compare mortgage rates for free on our site, we publish expert research into the best lenders in the market. To read why Kiwibank took out our award for Bank of the Year | Home Loans 2020 click this link. Or to compare current mortgage rates, click on the big button below.
Enjoy reading this article?
You can like us on Facebook and get social, or sign up to receive more news like this straight to your inbox.
By subscribing you agree to the Canstar Privacy Policy