Co-author: Olivia Fairhurst
Hiring a removal service can often be the easiest way to move into a new home.
Moving from your current home to your new home is often a very exciting day – and a very stressful one! Whether it's 
moving out of home
 or 
downsizing for retirement
, most of us will spend several days packing up all of our stuff and discovering lots of memorabilia that we'd completely forgotten about. 
Why would you use a moving company?
It's a mammoth task to move all of your worldly possessions to a new location. Unless you have a large enough vehicle and trailer, and plenty of willing friends whom you can pay in pizza and beer, then a good option might be to hire a removal service. Removalist companies specialise in packing your things, transporting them and unloading them as quickly and as safely as possible, providing a thoroughly professional solution for a day that otherwise causes headaches.
Compare home loan rates with Canstar
Is hiring a removalist the right move for you? Find out below. 
How much do moving companies cost?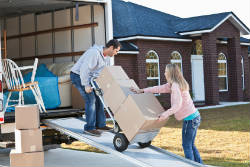 The cost of hiring a removalist is largely dependent on your individual situation. The two main factors are the size of your current house (which informs how much stuff you have), and the locations of both your current and new homes – there's a big difference between intercity and international!
Other factors also influence your removalist costs, such as difficulty of access to both premises, how busy the time of year is, and how difficult it is to transport your items.
To give you a guide on how much removalists cost in New Zealand, for a move between two central Auckland three-bedroom, one-story houses 15 minutes away from one another, Just Moving quotes the cost at $110 per hour. This price includes a truck and two men and there must be a minimum payment of two hours. There is also a booking fee of $95 and an extra man is an additional $35.00 per hour.
Whereas, Just Moving quotes its moving pre-pack service – done one day prior to the move- as $400 for one packer for 4 hours. This increases per hour up to $760 for 8 hours. And for two packers for a minimum of 4 hours, the cost sits at $760, increasing per hour right up to $1280 for 8 hours.  Most packing materials are included in these prices, which is the great thing about removalists!
While this is a quote from one moving company, Canstar knows the best way to save money is to shop around. MOVING24 is a convenient platform where you only need to enter your details once and moving companies will contact you with a quote, saving you the hassle of entering your details multiple times.
A good piece of advice is to negotiate a total fee for the move based on the aforementioned factors, rather than an hourly rate. If the entire moving day takes 9 hours rather than 7, for instance, you could be left paying several hundred dollars more than you expected. If moving cities or towns, there are also some rather complex minimum pay rates for freight services that you'll have to account for.
Is hiring a removalist a good idea?
Hiring a removalist is just like using any other professional service – you'll definitely pay more, but it comes with a swathe of benefits, including a guarantee that the job will be done well.
Removalists will also provide a full service from start to finish, and can assist with aspects of the move which would otherwise be a pain for you if you moved by yourself. These can include providing boxes and packing tape, carrying heavy furniture to and fro, packing and unpacking efficiently, and off-site storage for your belongings if it doesn't all fit in your new home.
Generally speaking, the bigger your move, the better off you'll be by hiring a professional moving service. It's one thing to rope in a few mates to help you move into a studio apartment; it's quite another to try and move a family of four into a home on the other side of town.
All in all, removalists offer a valuable professional service that will reduce the stress of moving into a new home and the risk of damaging your belongings or injuring yourself. While their services won't come cheaply, it's certainly worth it if you value speed and ease during your move. 
If you do choose a removal company, make sure you know their policy around breakables. It's always a good idea to pack and move your own valuables such as jewellery and your passport/s, and it's always worth decluttering your home before the professionals arrive.
Want more finance tips?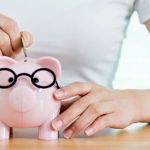 Sign up for free to receive more news and guides, straight to your inbox.
By subscribing you agree to the Canstar Privacy Policy.