Co-author: Mitchell Watson 
At the end of 2018, the median house price across New Zealand sat at $560, 000, up 1.5% from December, 2017, according to the Real Estate Institute of New Zealand's monthly report,  We're guessing those house prices contributed to the fact December 2018 had the lowest number of house sales for the month of December since 2011, and 787 less sales than in December 2017. 
So, how do you get into the housing market and stay there? There are two big hurdles: The first hurdle is getting enough money to get a 20% house deposit and the next is the mortgage repayments.
"Some say that fixed payments (mortgage repayments plus any other loan or hire purchase payments) should be no more than 30–40% of gross income", according to Sorted.org.nz:
But before you are buy a house, your application for a mortgage needs to be successful! 
In this Canstar guide, we cover some tips on how to get a home loan:
Tips on how to get home loan approval:
Check credit history

Have you ever defaulted on a loan, forgotten to pay a bill or had an application for credit declined? It's not a deal-breaker but it helps you to know what information is on your credit history and it's certainly something that the bank will check!
An almighty 92% of Kiwis don't know their personal credit score and 72% don't know what a credit score is, according to Credit Simple research. So, what actually is a credit score? A credit score is essentially your credit in number form. A credit score shows lenders how good – or not so good – you are at paying back borrowed money and this helps with not only future loans but insurance, phone contracts, bank accounts and car finance, too. 
Your credit score will differ depending on the credit rating agency because they assess credit scores differently. However, credit scores will be roughly the same. A credit score of more than 700 is classified as good while 800 and above is great!  The rule of thumb is, the higher your credit score, the more likely you'll get home loan and the better home loan interest rate you may be able to get. This can result in saving thousands off your home loan repayments.
Compare home loans with Canstar
Have a regular savings history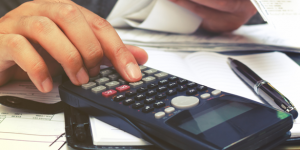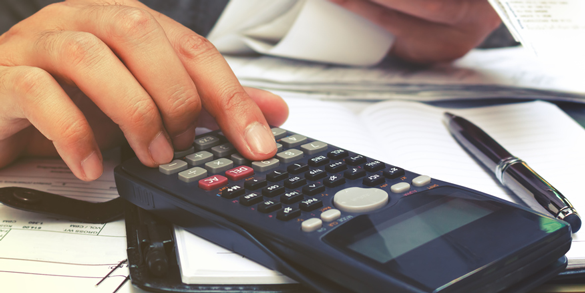 It can be tricky when you're trying to juggle rent on top of all the other living expenses, but financial institutions do like to see that you have the ability to save regular amounts of money. Savings shows the lender you have the ability to save and, therefore, the ability to put money where it's needed. In this instance, with a regular savings history, you're showing you can manage putting your money into your mortgage payments. Whether your savings go into a bank account, a managed fund, a share fund or simply onto your credit card, having a regular savings history will hold you in good stead.
The interest you earn on your savings can vary between banks, so it's best to shop around. We've made that easy by comparing high interest rate savings accounts, so you don't have to trawl through a million web browser tabs! While you may be sat here thinking it's not worth the effort to switch, our database shows there is a significant difference between the offerings.  According to the Canstar.co.nz database, the lowest savings account interest rate sits at 0.75% which is a 1.35% difference to the highest savings account interest rate of 2.10%. So, take a look and see if your current savings account reaches the benchmark, or, if you're just starting out, if you're getting the best bang for your buck.
Compare savings accounts with Canstar
Have a written budget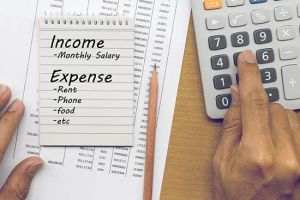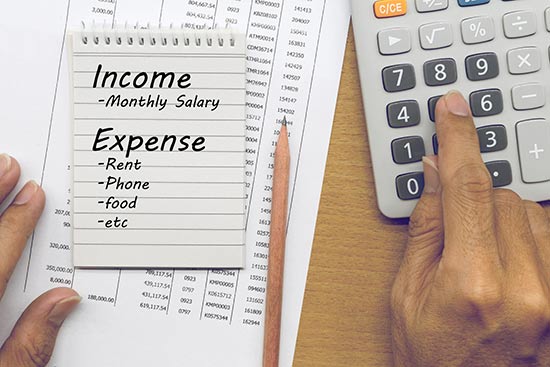 Financial institutions also like to know how you spend that money, so put together a comprehensive written budget. Having a written budget for home loan approval essentially shows you have the financial capability to meet mortgage payments, even with bumps along the road. The easiest way to get it right is to print out three months' worth of your bank statements and look through them to see where your money goes. You might get a shock! This move will probably also open your eyes to unnecessary purchases and push you to save more money which, of course, helps with the previous step of creating a regular savings history. When putting your budget together, don't forget to add in annual expenses such as insurances and car registration.
How to write a budget for home loan pre-approval:
Firstly, write down your take home pay so you can see it in full sight while creating a budget. This way, you can see your expenses against the full amount and have a realistic view of how much of that full amount your putting into each expense.

The age-old step of adding up your expenses is next, but make sure you list each one with the amount beside it. Cut out pointless purchases when you can.

Put the budget into practice! They say it takes three weeks to get into a set routine so keep this in mind when you feel the need to splash out.

Make sure your banks statements reflect your written budget so your home loan lender can see you put your money where your mouth is. Here are some

useful tips to help you stick to your budget

. 
Including a personally written budget – alongside proof of your spending  in your bank statements – show you are organised, capable of meeting mortgage payments, and honest and open with your lender. Creating this strong relationship from the beginning will definitely make it easier in terms of home loan approval and in the long run!
Keep your CV up to date!
In order to make mortgage payments, you need a steady income and this comes from reliable employment. Financial institutions like to see employment stability because, when it comes down to it, before approving a home loan they need reassurance you'll pay up down the track.  If you have changed employment frequently or recently, be prepared to explain why. Keep your references up to date and ensure each job description is relevant to todays day and age. Because, of course, if redundancy rears its ugly head, you need to have relevant skills to find a new job.
Reduce other debt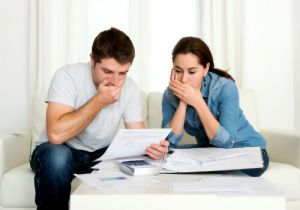 Generally, financial institutions will consider lending you about five times your annual income, but any other personal debt you have will impact on this. For example, ANZ says for a joint application from a couple with an annual household income of $120, 000 before tax, the estimated borrow amount could be up to an estimated $646, 000. This includes the fact that the couple runs two vehicles. But, for an increased chance to get approved for such a home loan, reduce your personal debts as much as possible. This includes car loans, personal loans and credit cards. One way to save money and pay off your debts faster is to compile all your loans into one place with a low interest rate, also known as a debt consolidation loan. Also, consider reducing the credit limit on these loans as you repay them. After the introductory rate, there is a 13.3% difference between the highest interest rate and the lowest rate interest rate credit card on our current database. How does your credit card interest rate match up?
Compare low interest rate credit cards
Have a healthy house deposit
It goes without saying that, the greater the size of your deposit, the easier it will be for you to impress the financial institution. Generally, you need a 20% home deposit in the New Zealand market. But saving it is not an easy task for most; mytax.co.nz estimates that based on current income and house prices it will take a couple 6.5 years to save a 20% deposit when putting away $150 a week and contributing 4% to Kiwi Saver. Check out Kiwisaver benefits that may be available to assist you.
There are plenty of benefits of home ownership: It's a great form of enforced saving, a well-chosen home should increase in value and it will get you out of the rental trap. Surely that's worth the price of a mortgage! So, don't become discouraged. If it sometimes seems unachievable, keep in mind that it's a goal worth aiming for.
Want more finance tips?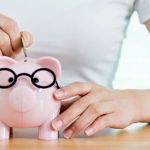 Sign up for free to receive more news and guides, straight to your inbox.
By subscribing you agree to the Canstar Privacy Policy.