Your health is precious. What would happen if you fell ill, had to wait for treatment and couldn't work in the meantime? For this reason and also peace of mind, about 1.4 million New Zealanders pay for private health insurance.
Even if you're a superhero and feel ten foot tall and bulletproof, you may well suffer illness in the future. Former Olympic athletes, who treat their bodies as shrines, still get sick. So could you.
The frightening cost of medical treatments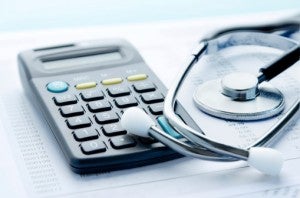 If you do fall ill and you don't want to wait for public hospitals to fix you up, then it could be costly. A cardiac bypass, for example, would cost as much as $57,000 according to the Health Funds Association of New Zealand. A radical mastectomy is up to $12,000, one course of radiation therapy is $27,000, and hip replacement surgery could be $25,000.
As well as paying for surgery costs, private health insurance often covers specialist consultations and other treatments. Some policies also refund the cost of GP visits and prescription charges.
Private health insurance usually pays for elective surgery, where the operation would improve your quality of life, but the condition is not life-threatening. These conditions aren't treated in the public system as quickly as you may like.
Three main types of health insurance
• Elective surgery: Around 70% of all policies cover only health conditions that require surgical treatment. As well as the operation, they usually pay for related treatment and consultant fees.
• Comprehensive: This is total cover for all health related charges ranging from doctor's visits to hospital stays. Even so, there will be some exclusions.
• Every day cover: If you want cover just for GP bills, prescriptions or other everyday expenses this insurance is for you. It doesn't' cover surgery.
No two health insurance policies are the same; it's fair to say that there are a myriad of options. What's more, health insurers may offer add-ons for services such as diagnostic, optical or dental cover.
It is sometimes very difficult to compare health insurance policies because the wordings are so different. A comprehensive policy from one company may have very different coverage, limits and wording from another. So make sure you read the fine print and understand what you're covered for.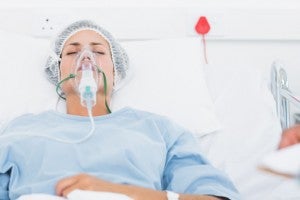 Other cover for your health
Health insurance isn't the only insurance policy that potentially offers some form of financial safety net if you become sick. Others include critical illness, disability insurance, income protection and mortgage protection insurance.
Briefly, what these policies cover is:
• Critical illness, also known as trauma insurance, pays a lump sum if you're diagnosed with an illness listed in the policy such as cancer or heart disease.
• Disability insurance covers you if you're temporarily or permanently disabled through accident or illness.
• Income protection insurance pays a weekly or monthly sum, which is usually a percentage of your income if you cannot work due to illness.
• Mortgage protection insurance is similar to income protection, but usually only covers your mortgage payments.
It's important to note that none of these insurances are a replacement for health insurance though. You can find out more about these types of cover here.