Out of five qualifying health insurance providers, Southern Cross Health Society wins Canstar's 2019 Most Satisfied Customers Award. Southern Cross Health Society continues its winning streak, receiving the Most Satisfied Customers Award for the fourth year in a row.
We spoke to Southern Cross Health Society CEO, Nick Astwick, to see what sets the health insurer apart and how it supports its customers.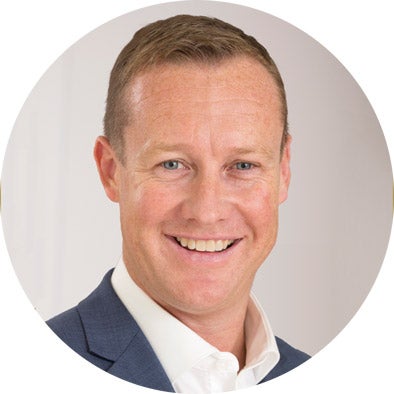 Southern Cross Health Society is Canstar's Most Satisfied Customers Award winner for the fourth year in a row. What sets it apart from the rest of the market?

As a Friendly Society, Southern Cross Health Society is operated solely for the benefit of its 870,000 members, not shareholders or overseas owners. This means any premium income not used to fund healthcare services is used for the benefit of members, such as improving services and strengthening financial reserves.
We have an industry-leading rate of return. In the 2018 financial year, for every $1 we received in premiums we paid 92 cents in claims, compared to the industry average of 65c and some for-profits at 59c.
With the growing focus on health and wellbeing, what is Southern Cross Health Society doing to help support its members?

Traditionally, we've looked after Kiwis by providing health insurance – helping people get timely treatment so they can get back into life, and back to work. We'll always do that, but more and more we see our role as assuring Kiwis of their health and wellbeing. Our goal is to provide members with the support, information and tools they need to maintain and protect their health.
One example is BeingWell, our holistic, tailored workplace wellbeing programme that helps employees of businesses to be well, and stay well.
We launched our Lunch Well campaign in March, which encourages Kiwis to utilise their lunch breaks more often and maximise that time to benefit their mental and physical wellbeing.
Shared across the Southern Cross group, the Southern Cross Medical Library is an online source of reliable health information for Kiwis. It received around three million visits in 2018.
Increasing health insurance premiums remains the number one concern for policy holders. What is Southern Cross doing to support its members?

Southern Cross is focused on managing premium increases while ensuring cover for treatment. We're very aware there is an issue of premium affordability for members aged 65 and older and others. However, the fact is that the older you get, the more likely you are to claim. This is why the main factor driving premium increases is age.
We're seeking to address affordability in many ways. From November 2016, we started phasing in a change to Southern Cross' common rating to move it from age 65 to age 75, which has reduced the "price shock" for members when they reach 65. Previously, members aged 65 and older paid the same premium, which meant that a 65-year-old paid the same as a 95-year-old on the same plan.
Our long-standing Affiliated Provider programme has been successful in moderating the rising costs of procedures, making estimated savings of $91 million over the past five years*.
We have also invested in digital initiatives to reduce costs and increase efficiency. For example, MySouthernCross, our digital member portal and app, has streamlined claiming and policy administration processes that were previously manual and onerous. This has resulted in significant savings, including more than half a million dollars each year being saved on print and post costs.
These are just a few examples. We are always looking for new ways to be more efficient and make health insurance more affordable.
* In order to calculate the estimated price-related savings, the impact on claims of utilisation and the addition of new benefits was identified and excluded.
Southern Cross Health Society has announced it will launch a digital assistant later this year. Can you tell us more about how this will support members with their insurance needs?

We're finding that our members are increasingly looking for 24/7 access to support their health insurance needs and the digital assistant is a key way we can deliver to that. Our digital assistant is different to traditional chatbots as it provides a personal and highly interactive experience.
The digital assistant will be able to answer basic and common questions about health insurance, such as how the New Zealand health system works, what health insurance can cover you for and help educate people about pre-existing conditions.
There will always be conversations people will want to have with us that require a human touch and the digital assistant is not designed to replace those. For those conversations, there will be a clear process to refer the member to a real person.
Canstar's verdict: Why Southern Cross Health Society wins Canstar's Most Satisfied Customers Award  for health insurance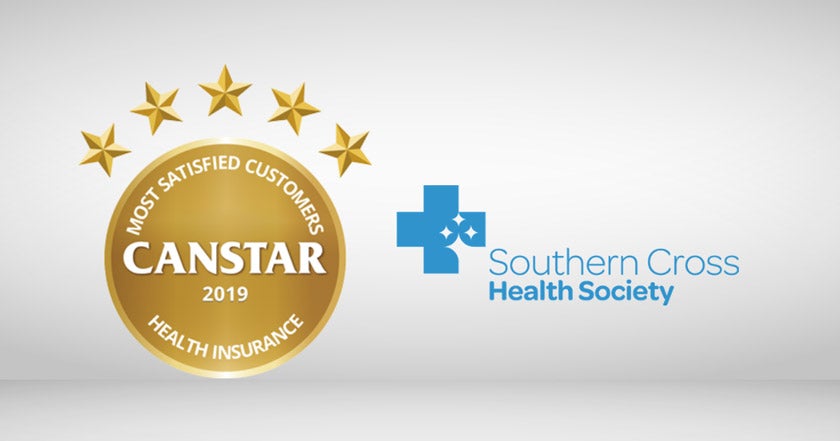 Southern Cross Health Society's quality of service and performance in claims process were two high contributing factors to the health insurer winning Canstar's Most Satisfied Customers Award.
"Southern Cross Health Society has been rated by its members as the market leading health insurer for its service quality, communication and performance throughout the claims process, winning our customer satisfaction award for the fourth consecutive year," says Jose George, General Manager of Canstar New Zealand.
"With an increasing focus on health and wellbeing programmes, along with the introduction of initiatives to address premium affordability, Southern Cross Health Society has continued to retain the trust and loyalty of its member base," says Mr George.
Read Canstar's 2019 health insurance report
Enjoy reading this article?
Sign up to receive more news like this straight to your inbox.
By subscribing you agree to the Canstar Privacy Policy