It's official: it has never been a better time to take a first step onto the property ladder with an ANZ First Home Buyer mortgage.
It's good news for first home buyers (FHBs). House prices are cooling, mortgage rates have never been lower, the loan-to-value restrictions (LVRs) have gone and ANZ has won Canstar's First Home Buyers Award, 2020.
Over the past couple of years, the amount of lending going to FHBs has been pretty stable, according to statistics from the Reserve Bank of New Zealand. From May 2018 to May 2019, it has only crept up by around 1 percentage point, from 17.6% of total lending to 18.6%.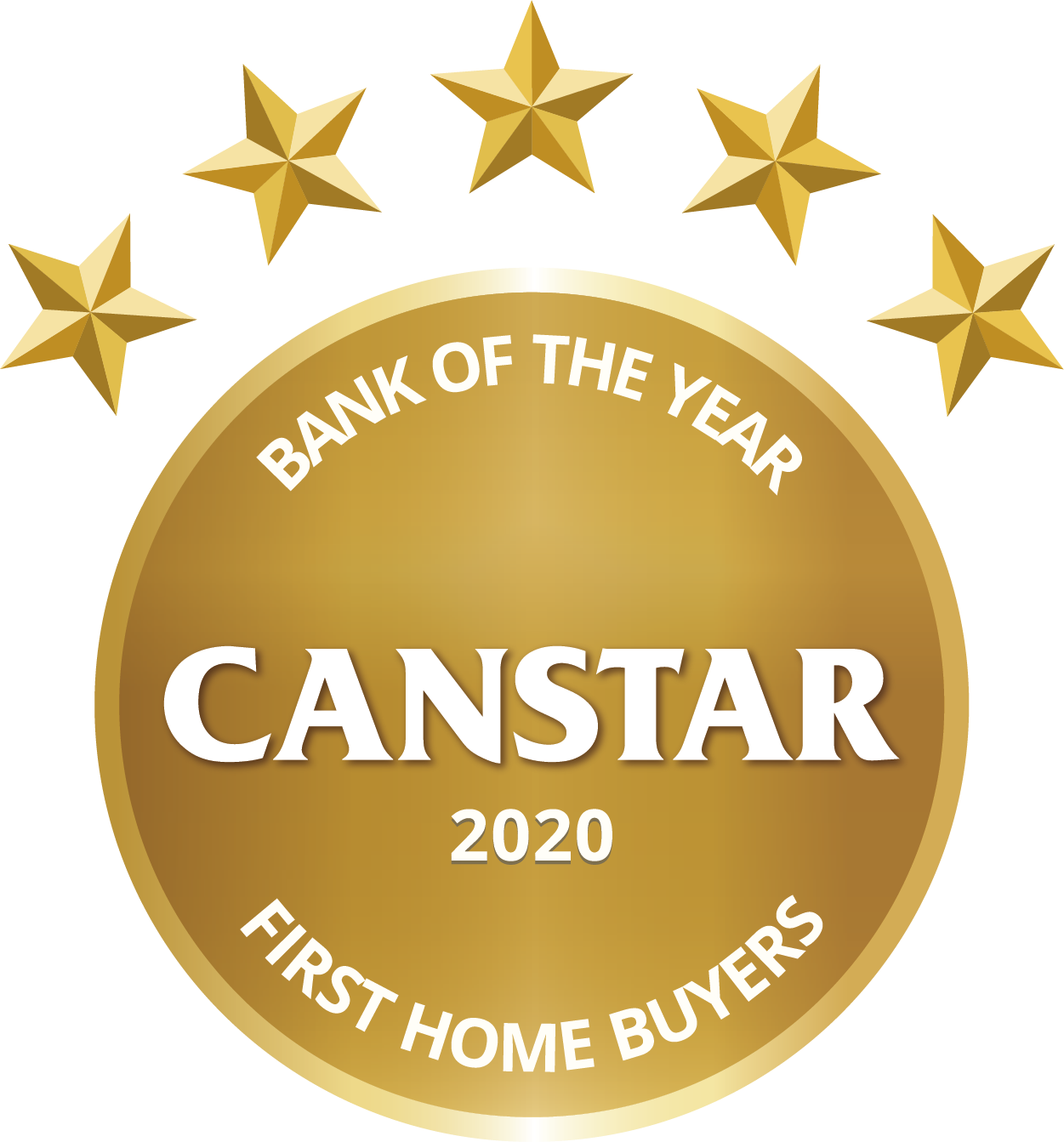 However, given the recent removal of the LVRs and a chilly post-pandemic housing market, the next few months are ripe with possibilities for FHBs with secure jobs and strong finances.
It's against this backdrop of increasing FHB opportunity that Canstar is proud to announce ANZ as the winner of its 2020 award for Bank of the Year | First Home Buyers.
In total, Canstar reviewed 64 different mortgage products from 11 providers. Faced with stiff competition in a highly competitive market, ANZ won this year's award due to its great rates and fees, especially for those with smaller deposits.
Although now scrapped, when in place the LVRs never stopped lenders accepting FHBs with low deposits; the LVRs only capped the number of low-deposit loans a bank could hold on its books. However, while a small deposit has never automatically stopped you from obtaining a loan, you can expect to pay more for your mortgage.
The extra cost comes in the form of a low equity premium (LEP) or fee, which we discuss at length in our story Low Deposit Home Buyers Beware of the Low Equity Premium. This extra charge comes in two forms:
Extra yearly interest on your mortgage rate
One-off fee
While most banks charge the extra yearly interest, the ANZ and Kiwibank charge a one-off fee. And when Canstar's research team crunched the numbers, they found that ANZ's one-off fee, when combined with the bank's competitive mortgage rates, put the lender ahead of the field.

As you can see from the grid below, the savings can run into thousands of dollars in just a few years:
Loan: 2-year fixed – 90% LVR – $495,000 loan
Current Rate
Low Equity Details
Total cost
Interest paid
Low Equity Fee (if applicable)
Other Fees
ANZ
3.25%
Low equity fee – 0.75% of loan amount
$94,832
$90,519
$3,713
$600
ASB
3.19%
0.75% margin from 90-85 LVR, 0.3% margin from 85-80 LVR
$104,221
$103,911
$0
$310
Assumes property values do not change, only minimum repayments are made, and that margins are removed once LVR reaches 80%. Rates and fees are correct as at 16/06/2020. Total Cost calculated using two rollovers (6-year loan term).
When asked about their Bank of the Year | First Home Buyers award win, ANZ's Head of Mortgages, Glenn Stevenson, was keen to point out that the ANZ offers FHBs far more than just a great deal on rates and fees.
"The key thing for us is that we always endeavour to be really competitive on price. Our mantra is: best price first time, and we work hard so FHBs understand that we'll give them the best deal that we can," he said.
"But we also provide FHBs with a Home Loan Coach. Often FHBs don't have too many advocates in their corner, to help them through the process, and when you're buying a home for the first time it can be very daunting. So we get alongside FHBs and really help them to understand how the process works. Our Home Loan Coaches are available whenever they're needed, to answer any questions.
"Our Home Loan Coaches also provide Property Profile Reports on homes FHBs are interested in. These provide a wealth of information about a property, not only the estimated value, but a whole lot of other stuff, such as school zones, other similar homes that have sold nearby, and many other attributes that FHBs would otherwise not be able to access.
"Also, at the ANZ, we provide a cash contribution, to help pay for things such as solicitors or valuation costs. We just find it's a nice gesture that goes some way towards easing the financial burden of purchasing a first home."
---
If you're a first home buyer and are looking to get the ball rolling securing finance, Canstar can assist. To help you make the right choice, each year we review mortgage lenders and their products. On top of our First Home Buyers Award, won this year by ANZ, our Home Loan Star Ratings use a sophisticated and unique ratings methodology that compares both cost and features across various types of home loan products. To read our report for free, just click this link. Or to compare current mortgage rates and lenders with our comparison tool, just click on the big button below!
Enjoy reading this article?
You can like us on Facebook and get social, or sign up to receive more news like this straight to your inbox.
By subscribing you agree to the Canstar Privacy Policy