For the second year in a row, Canstar's expert research team has rewarded ASB for delivering its customers the best in digital banking.
Congratulations to the ASB, the winner of Canstar's Award for Bank of the Year | Digital Banking for the second consecutive year.
According to Canstar's 2023 research into Kiwis' banking habits, just 3% of Kiwis still bank at a high street branch, down from 4% in 2022. Fewer still (2%) use old-fashioned phone banking.
Instead, the overwhelming majority of us prefer digital banking via smartphone: 70% use mobile apps (up from 61% last year). This rise in app use comes at the expense of online banking: the number banking through their institutions' websites has dropped from 31%, in 2022, to 24%, this year.
Smartphones have transformed the way we control our finances. However, not all banking apps and internet sites meet the potential of the technology.
Across bank websites and apps, there's a huge difference in the range of tools and functionality available. And, even if a bank's website and app offer a wide range of features, are they user friendly?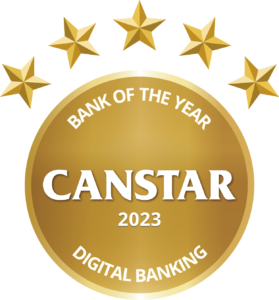 So to help Kiwi consumers discover the best digital banking to meet their financial needs, each year Canstar's expert research panel researches the digital services provided by our biggest banking institutions.
To decide on the winner of our award, Canstar's research team uses a sophisticated methodology that recognises quality digital services – across mobile phone apps and websites – and rates new features that enhance the consumer experience.
Our team also undertakes a user-experience study. This year we engaged 1400 bank customers, and asked them to rate their user experience of their banks' digital platforms.
This year our research team looked at the digital banking services offered by the following institutions: ANZ, BNZ, Heartland, Kiwibank, SBS, The Co-operative Bank, TSB, Westpac and our award-winner ASB.
The main categories researched:
Functionality
Includes the features and transactional ability of both desktop and mobile banking. Covers day-to-day banking features, tools and services, including support and security.
User experience
Recognises an institution's ability to offer consumers an intuitive and user-friendly online banking platform, through mobile and desktop banking. Includes feedback from 1400 Kiwi bank customers.
Customer satisfaction
Measures bank customers' satisfaction with their financial institution across: transfers and payments, mobile app, services available, online security, online application, customer service and budgeting tools.

ASB: Bank of the Year | Digital Banking
In awarding ASB Canstar's Bank of the Year | Digital Banking Award, our research team noted the major strides the bank has taken over the past few years to strengthen its digital banking platforms.
In particular, our researches noted ASB's mobile app, which offers a broad array of tools for saving, budgeting, and managing accounts within an intuitive and user-friendly environment.
Some of ASB's key digital features, as highlighted by our research team include:
Goal Planner
A tool for you to create savings goals. For example, for an emergency fund, a holiday, a wedding or a new car.
ASB Support Finder
By answering a few simple questions in the ASB Mobile Banking app, the bank helps connect you with government benefits and services that you might be eligible to receive.
Save the Change Tool
Rounds up electronic transactions and moves the small change into a savings account. Or you can choose to also donate money to Youthline, Hato Hone St John or KidsCan.
ASB True Rewards
Manage or redeem the points you earn through ASB True Rewards conveniently across ASB's FastNet Classic internet banking or the ASB Mobile Banking app.
Intelligent chatbot
ASB's chatbot Josie is able to recognise queries and hand them over to two-way messaging, so the ASB team can provide personalised assistance in the ASB Mobile Banking app.

In acknowledging the ASB's win Jose George, Canstar New Zealand Manager, notes how the ASB app offers great tools to help Kiwis manage their money and make extra savings at a time when increased livings costs are squeezing household budgets.
"The pressure on Kiwi households is really intense right now, so it's a good time to consider your finances and if some budgeting tips and tricks can release some more funds," he says. "Seeing banks such as ASB support customer budgeting is really heartening."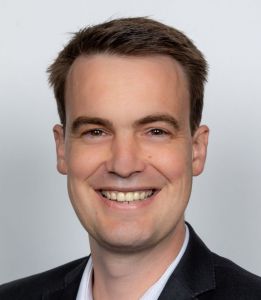 David Bullock, ASB Executive General Manager Technology and Operations, says, "Financial wellbeing is at the heart of everything we do. Many New Zealanders are doing it tough at the moment, so getting a budgeting plan in place and taking advantage of the tools ASB has available is a first step to getting on top of your financial wellbeing.
"Over the past financial year, 404,000 customers used ASB's digital financial wellbeing tools, up 39% on the previous year. And recently we introduced a new Card Tracker function to our mobile app, giving customers visibility of what subscriptions are being charged to their Visa debit or credit cards, which has been accessed by over 210,000 customers since launch.

"We also recently made our Support Finder tool available for all New Zealanders, not just those that bank with us, helping Kiwis access $14.3 million in additional government financial benefits they may have been otherwise missing out on.
"ASB's mobile first approach means we show up for our customers where and when they need us, setting the benchmark in a digital-first solution. This award is fantastic recognition of the people driving our mahi.
"This year, we're excited to also be bringing further tools to our customers, including new ways to stay on top of spending and to personalise their accounts."
To read more on our winner, the ASB, just click on the button below:
---
About the author of this page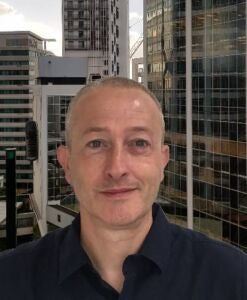 This report was written by Canstar's Editor, Bruce Pitchers. Bruce has three decades' experience as a journalist and has worked for major media companies in the UK and Australasia, including ACP, Bauer Media Group, Fairfax, Pacific Magazines, News Corp and TVNZ. Prior to Canstar, he worked as a freelancer, including for The Australian Financial Review, the NZ Financial Markets Authority, and for real estate companies on both sides of the Tasman.
---
Enjoy reading this article?
Sign up to receive more news like this straight to your inbox.
By subscribing you agree to the Canstar Privacy Policy