All the cryptocurrency and Bitcoin news and insights you need to know from Brave New Coin.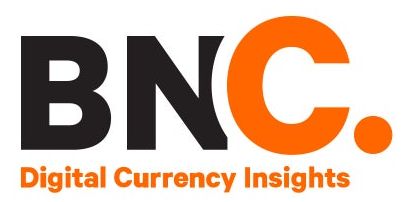 Remember in June when Cryptocurrencies dropped amidst 'Fear, Uncertainty and Doubt' (FUD) surrounding the Chinese mining ban and Elon Musk's environmental concerns?
That is firmly in the rearview now.
Cryptocurrencies have continued to soar the past month. Both Bitcoin (BTC) and Ethereum (ETH), are up 45.7% and 66.34% in the past 30 days, respectively. These gains were overshadowed by even stronger performances from large cap assets, Cardano (ADA) and XRP (XRP), which rose 77.16% and 103.16%.
Bitcoin hits new highs
Bitcoin is some way off from reclaiming a new all-time high. However, it did hit a new milestone on Friday. The realised cap hit a new all-time high.
Realised cap is an alternative measurement to a traditional market cap that assesses the value of a blockchain asset based on the price at which each coin last moved. The realised cap hitting a new all-time high means more money has now been invested into Bitcoin than in April, when the price of BTC was over $89,000.
This suggests there has been a willingness for new buyers since April to buy BTC at higher price levels. This is in spite of negative market sentiment. The network is more resilient than it was in May, helping to address some of the concerns mentioned above.
Hashrate has been steadily rising since June, and Bitcoin miners are proactively looking for solutions to manage the environmental impact of crypto mining, for example.

Ethereum is burning bright
The London Hard Fork, a major upgrade to the Ethereum network, was successfully deployed a little under two weeks ago. Since then, Ethereum has continued to burn bright.
The change that has the Ethereum and digital investment community most excited is the new burn feature. This feature of the London Hard Fork, EIP1559, splits the fees paid into two: a base fee that gets burned and a priority fee that is effectively a tip to the miner.
The base fee is generated based on the size of the previous block and is designed to increase when there's high demand and decrease when there's low demand. This is intended to accommodate the fluctuating demand for space on the blockchain. The base fee is burned and can no longer be used on the network — adding a disinflationary element.
The priority fee is similar to the previous type of fee. It goes directly to the miner and rewards them for processing the transaction. It can be used to entice miners to prioritize a specific transaction.

Market cap report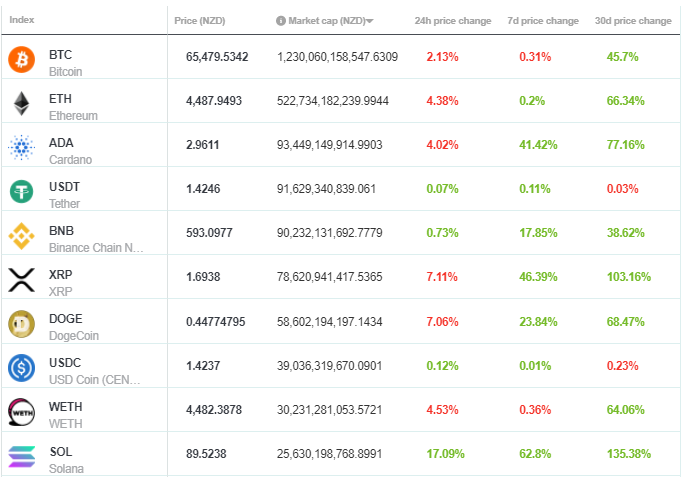 (Correct 17/08/2021 – 23:50 UTC)
For the full market cap rundown, click here.
Cardano climbs
Cardano (ADA) has risen through the ranks to become the third-largest virtual currency in the world.
Bullish tailwinds were generated after confirmation that smart contracts will go live on the network as part of the Alonzo hard fork that is set to be implemented on September 12, 2021. This will address what critics have described as one of the network's most glaring deficiencies.
The network looks set to allow Dapps to be launched on it using the project's unique, self-built programming language Plutus. And the proof-of-stake blockchain will expand its utility and allow users to access DeFi, gaming, and Non-Fungible-Token applications.
Aditya Das
Brave New Coin
Economist Analyst/Writer
Subscribe to Brave New Coin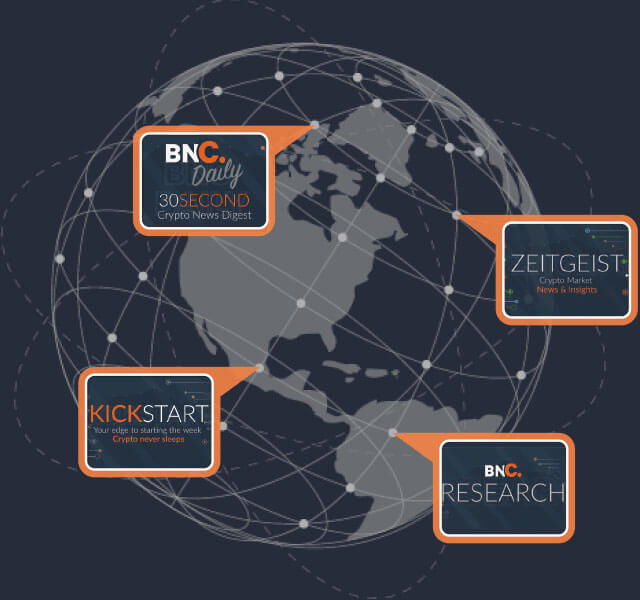 Boost your cryptocurrency and blockchain market intelligence. Brave New Coin's suite of newsletters delivers curated crypto content for traders, analysts, investors and digital asset enthusiasts. From daily news and weekly wraps, to deep dive research and the latest market trends – click here to stay informed.