Author: Ray Brown
CoinSpot's Ray Brown runs through the biggest crypto mistakes to avoid for any beginner investors looking to invest in cryptocurrencies.
Investing in crypto has the potential to be a rewarding experience, especially with new coins and projects emerging regularly. However, for those new to the market, it can be confusing and rather overwhelming, especially at times of great market volatility.
So, how can you navigate crypto investing without losing all your hard-earned cash? To help, here are a few common crypto mistakes to avoid as a rookie.
Not doing your research
As far as crypto mistakes to avoid, not doing your research might just be number one.
As with any investment, it's absolutely crucial that you do independent research into the cryptocurrency or asset you're investing in, as well as the current conditions of the market.
This type of research often includes an understanding what type of cryptocurrency it is, its performance to date, its current demand, and expected longevity.
For an extra level of assurance and due diligence, you can also consider digging deeper by reading the cryptocurrency's whitepaper, finding out its market capitalisation (market cap), researching its team and developers, and determining whether it has any interesting unique functions or utility.
Following the hype
While it might seem tempting to invest in a booming cryptocurrency that Elon Musk is tweeting about and daydream about all the potential profits that you could rake in – this unfortunately isn't always reality.
Fear of Missing Out (FOMO) is one of the main reasons why beginners lose money early on in their investment journey. It's important to not act on impulse and buy into the hype, as you may end up with pain down the track.
Again, go back to the first point, and do your research.
---
Where to buy Crypto in NZ
The display order does not reflect any ranking or rating by Canstar. The table does not include all providers in the market. 
| | | | | |
| --- | --- | --- | --- | --- |
| Provider | Fiat Currencies | Bitcoin | Other Currencies | Est. |
| Easy Crypto | NZD, AUD | Yes | 100+ | 2018 |
| Independent Reserve | NZD, AUD, USA | Yes | 24 | 2013 |
| Kiwi Coin | NZD | Yes | No | 2014 |
| Swyftx | NZD, AUD | Yes | 228 | 2017 |
This information is not an endorsement by Canstar of cryptocurrency or any specific provider. Canstar is providing factual information supplied by providers. Cryptocurrencies are speculative, complex and involve significant risks. Canstar is not providing a recommendation for your individual circumstances or in relation to any particular product or provider.
---
Investing more than you can afford
The real golden rule of investing is to only invest what you can realistically afford to lose. While some experts might claim that you won't earn a decent return unless you pour large amounts into your crypto portfolio, the truth is, there are no guarantees in any financial market. Following this rule, helps keep emotion out of your decision making.
Letting your emotions take over
It's important to always invest with your head, not your heart, and this definitely rings true with crypto. As crypto is a volatile asset class that can invoke a lot of passion, it can be easy to get overly confident when your crypto investment rallies, and then panic when it suddenly drops.
Rather than panicking when this happens, try to remember that all markets can be volatile, so it's best to remain calm. You should take a step back and then reassess your investments based on your initial strategy and research.
Putting all your eggs in one basket
Although it can seem like a good idea to only invest in your favourite cryptocurrency project, you should be wary of putting all your eggs in one basket.
Why? Because if that particular crypto suddenly goes down, you have no other assets to help protect and limit your losses. Instead, it's considered best practice to diversify an investment portfolio with a mix of not only different crypto assets but different asset classes, too, such as stocks, bonds, private equity, property and commodities.
Picking a platform without proper security & local support
If you can, try to find a local and regulated exchange that offers 24-hour support and has local licences. New Zealand-based trading platforms must be registered on the financial service providers register (FSPR) and belong to a dispute resolution scheme. Basically, if something goes south, you want to make sure your investments are protected by local laws, and you have adequate around-the-clock support from responsive customer support teams.
The crypto market doesn't need to be overwhelming, and you will likely have a greater experience if you arm yourself with the knowledge needed to mitigate any silly and avoidable mistakes.
---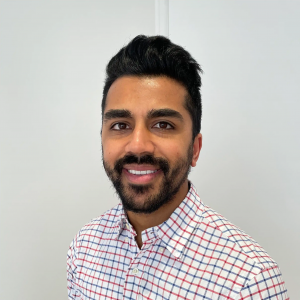 About the author
Ray Brown is a market analyst at CoinSpot which was founded in 2013. Ray has written for a wide range of Australian media outlets on topics such as NFTs, stable coins and demystifying cryptocurrency for beginner audiences.
---
Enjoy reading this article?
You can like us on Facebook and get social, or sign up to receive more news like this straight to your inbox.
By subscribing you agree to the Canstar Privacy Policy