Co-authors: Adam Beau and Ellie McLachlan
If you have a platinum credit card, you may be able to take advantage of a complimentary concierge service for things like booking tickets and reservations.
Ever dreamed of living the high life, of having your own chef, chauffeur or butler? While such pampering is out of reach for most, scoring your own 24/7 personal concierge service could be easier than you think.
While credit card rewards such as frequent flyer points, cash back, merchandise, and gift cards are well-known and well-utilised by cardholders, some consumers are unaware of another benefit attached to most platinum credit cards: a personal concierge service.
Which credit cards offer a concierge service?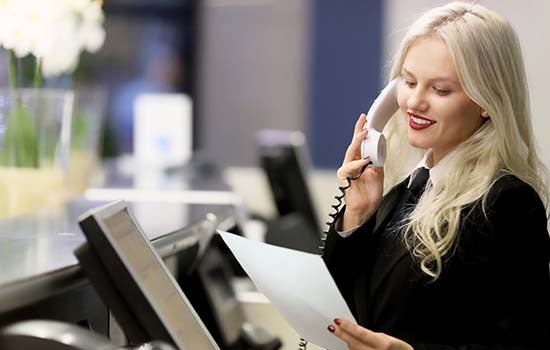 You will need the right type of platinum or rewards credit card to take advantage of concierge services. Rewards cardholders may be eligible for certain personal concierge services redeemable through a rewards points system.
The table below displays a snapshot of premium credit cards on Canstar's database that offer a concierge service at the time of writing (4/12/18). The products displayed are sorted by Star rating (highest to lowest).
| Company | Card | Star Rating | Purchase Rate | Annual Fee |
| --- | --- | --- | --- | --- |
| ANZ | Airpoints Visa Platinum | 5 Stars | 20.95% | $150 |
| ASB | Visa Platinum | 5 Stars | 19.95% | $80 |
| BNZ | Advantage Visa Platinum Cash Rewards | 5 Stars | 18.95% | $90 |
| BNZ | Advantage Visa Platinum Fly Buys |  5 Stars | 18.95% | $90 |
| Kiwibank | Airpoints Platinum Mastercard |  5 Stars | 20.95% | $150 |
| Westpac | Airpoints Platinum Mastercard |  5 Stars | 20.95% | $145 |
| ANZ | Cashback Visa Platinum | 4 Stars | 20.95% | $125 ($0 in first year) |
| Westpac | Airpoints World Mastercard | 4 Stars | 16.95% | $390 |
| Westpac | hotpoints Platinum Mastercard | 4 Stars | 20.95% | $125 |
| Westpac | hotpoints World Mastercard |  4 Stars | 16.95% | $390 |
Source: www.canstar.co.nz. Rates and fees as at 4 December 2018.
What is a platinum credit card concierge service?
A concierge service is a number you can call to reach a well-informed assistant – the concierge. The concierge can help you organise a fairly wide range of goods and services, as well as providing some advice, information and other assistance.
While most of us will tend to consult Google, a concierge can save you time and quite often money – though keep in mind these cards often come with a hefty annual fee, so you will need to weigh up whether the cost is worth it. In the busy lives many of us lead these days, this is a luxury (but not one everyone can afford).
Complimentary concierge services are available with many platinum credit cards and sometimes with other types of premium credit cards as well, but it's important to consider whether these types of cards are the best option for you and your financial circumstances.
Want more finance tips?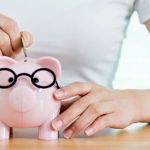 Sign up for free to receive more news and guides, straight to your inbox.
By subscribing you agree to the Canstar Privacy Policy.
What does a credit card with a concierge service cost?
The annual fee on premium credit cards generally ranges from $150 per year to upwards of $700 per year depending on the card you choose. You also need to consider the interest rate on any purchases you make using the card, which can be as high as 25% p.a.
There is a long list of services a concierge can organise for you, but the question is: can you justify the cost? The concierge service may be complimentary, but the credit cards that come with this service are certainly not free. It's worth finding out whether a platinum credit card is worth it and how platinum credit cards are different from other premium credit cards.
If having a platinum credit card suits your personal circumstances, a personal concierge could be just a toll-free phone number away.
What can a concierge do for me?
Need a recommendation for a good restaurant near the Piazza San Marco in Venice? Or a tour of the Grand Canyon? Perhaps you would simply like to know where the best antique shops are in Auckland, or whether it's possible to rent a green limousine.
Many platinum or 'premium' cards on the New Zealand market come with some form of concierge service and there is an extensive list of potential assistance they can provide. The electronic errands that your personal concierge can run for you are almost endless. Here's just a few:
1. Get event details and book it
Let's say you're heading to New York next month and are wondering what might be playing on Broadway. Your concierge service may be able to not only email you a summary of the performances but also organise the purchase of tickets.
2. Fine dining reservations
Want dinner before or after the show? Why not ask your concierge service if they can email you a list of well-recommended fine dining experiences in the close vicinity, plus make a booking at your venue of choice.
 3. Book a getaway
Perhaps it's not New York but New South Wales, and a buck's weekend rather than the trip-of-a-lifetime. A concierge may be able to source rental accommodation large enough to sleep your mates, a limousine to transport you there and a list of takeaway venues within walking distance of your pad. Plus the available tee-off times – and a booking – at the local golf course.
4. Purchase gifts
Whether it's a nice floral arrangement, some perfume, a gift basket or a large bunch of balloons, your concierge service may be able to source, buy and organise delivery of a range of appropriate gift options.
There are plenty of other services your concierge service may be able to do, including:
Provide flight information and book flights
Source, purchase and deliver tickets for theatre shows, concerts, festivals, museums and sporting events
Source and arrange hospitality packages for accommodation or dining
Provide details and procuring invitations to events and shows in cities worldwide
Organise referrals and reservations for fine dining, restaurants, hotels, car rental and health clubs
Mail or fax travel destination packages (major cities only)
Provide golf tee time information and reservations
Provide information about where to find the best shops
Organise floral arrangement and delivery
Party planning for special occasions
Book appointments with a hairstylist or makeup artist for a special event
Book appointments with a qualified personal fitness trainer
Book massage therapy
Provide referrals to conferences and other business services
Arrange and refer computer rentals and audio-visual equipment
Help with relocating to another country
Compare Credit Cards with Concierge Services
Want more finance tips?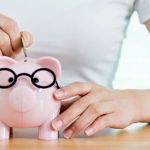 Sign up for free to receive more news and guides, straight to your inbox.
By subscribing you agree to the Canstar Privacy Policy.