Author: Martin Kovacs
From debit and credit cards, to mobile digital wallets, we look at the many different options available when it comes to going cashless.
While we're all still spending large, Kiwis are increasingly not splashing the cash. We were one of the first countries to embrace EFTPOS and, over the past couple of years, we've gone increasingly cashless.
And this year, COVID-19 has accelerated the growth of cashless payments. More and more, we're ditching notes and coins in favour of a tap or swipe of our plastic or phone.
In this evolving market, payment providers are competing to provide a smart, secure and seamless shopping experience. So, what are some of the options on offer, and what do consumers need to know?
Cashless payments: what to keep in mind
In weighing up which payments service is best for you, it's important to consider the range of services you need. Also the type of tech you'll be using.
For example, if you're going to shop and manage payments on your smartphone, you're going to need a model that's compatible with contactless in-store payments.
Other factors to consider include:
Range of retailers – how widely accepted is a payments service, and do your preferred retailers use the service?
Type of technology – smartphones, smartwatches, tablets, PCs and laptops. What type of technology will you be using with a payments service?
In-store and online – will you require a payments service that can be used for both in-store and online transactions?
Transaction limits – what limits apply to different transactions?
Payment fees – will any additional fees apply when making a purchase?
International purchases – can you make international purchases? If so, what fees will apply?
Credit and buy now, pay later – what interest rates are charged, and what fees will apply in the event of a late payment?
Account management – what features are provided to help monitor and manage your account?
Buyer protection – what security is provided, and what processes will apply in the event there is an issue?
Read on for an overview of some of the different cashless payment options on offer, from debit and credit cards, to digital wallets, such as Apple Pay, Google Pay and PayPal, to Afterpay's buy now, pay later service.

Debit and credit cards
Debit and credit cards equipped with contactless technology can be used for in-store tap and pay purchases. Shoppers also have the option of using both types of cards for online transactions.
Users can set up online banking to manage their respective card accounts. This includes: transferring money between accounts; making one-off payments, and arranging automatic direct debit transactions. Mobile apps allow for banking on the go.
While debit and credit cards are used in a similar way at the checkout, they are fundamentally different. Debit cards allow users to make transactions using their own money. Credit cards involve borrowing money from a financial institution.
In short: pros and cons
Debit and credit cards provide comprehensive in-store and online shopping options. And online banking can provide users a variety of features. However, it's important to be aware of the possible fees and charges involved. These include annual and replacement card fees, along with credit card interest rates.

Google Pay
Google Pay allows users to make in-store and online purchases. To work, it requires an eligible Visa/Mastercard debit or credit card saved to a Google Account. (ANZ, ASB, BNZ and TransferWise cards are supported.)
In-store tap and pay purchases can be made using a compatible Android smartphone. Users simply unlock the device and hold it over the payment terminal. Purchases can also be made within apps that offer Google Pay as a payment method.
PC users with a supporting browser can also make purchases at websites offering Google Pay.
In short: pros and cons
From in-store to app and website purchases, Google Pay provides a comprehensive service. However, while it can be used in conjunction with a wide range of Android devices, it doesn't offer iPhone compatibility.

Apple Pay
Apple Pay provides users in-store and online payment options, utilising Apple's ecosystem of smart devices. It works in conjunction with eligible Visa and Mastercard debit or credit cards (participating banks include: ANZ, ASB, BNZ and Westpac).
In-store tap and pay purchases can be made using an iPhone or Apple Watch. Purchases within apps offering Apple Pay as a payment method can be made using an iPhone, iPad or Apple Watch. Payments are authenticated using Apple's Face ID or Touch ID technologies, or by entering a passcode.
Purchases can also be made in Apple's Safari browser via websites offering Apple Pay, using an iPhone, iPad or Mac.
In short: pros and cons
Apple Pay is a comprehensive payments service, offering both in-store and online payment options. However, users need to be ensconced in the Apple ecosystem to use the service, as non-Apple devices are not supported.
PayPal
PayPal is a digital payments platform that allows users to make online purchases via a range of retailers. Users link eligible Visa or Mastercard debit or credit cards to their account, and can pay either by card or directly via their PayPal balance.
Purchases can be made via websites and apps featuring the PayPal button. Users can shop with retailers around the world. Buying in New Zealand is usually free, while a currency conversion fee applies for international purchases.
Users can also send and receive payments online. Recipients just need a PayPal account to receive the payment. Money received via PayPal is credited to the recipient's PayPal account. This can be used to make a payment or transferred to a linked bank account.
In short: pros and cons
PayPal's global reach provides shoppers with a range of online shopping options. However, if you're keen to shop in-store using PayPal, you'll need to pair it with Google Pay.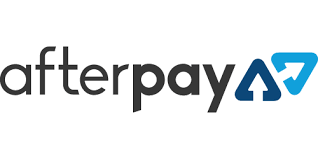 Afterpay
Afterpay is a digital buy now, pay later service that allows users to make online or in-store purchases. Each purchase is split into four equal instalments, due every two weeks. The first instalment is made at the time of purchase.
Afterpay accepts Mastercard and Visa debit or credit cards issued in New Zealand. Payments are made automatically, and users also have the option to make a payment before it's due.
Consumers can use Afterpay to shop online at retailers offering it as a payment method. In-store purchases can be made by downloading the Afterpay app (available for Android and iOS devices). The app generates a unique barcode that can be scanned at the register.
In short: pros and cons
Afterpay may be an attractive option for consumers who don't own or who don't want to use a credit card. Plus, it offers convenient online and in-store integration. However, while Afterpay is interest-free, it is important to note that late fees do apply in the event that a payment is missed.
---
If you've already gone cashless and are using your credit card to tap and go, have you considered whether your card suits your spending profile? Are you using a rewards card when it would make more sense to have a low-interest one? Could you be getting better cash-back returns? If you already know the type of new credit card you're after, or are considering switching, you can use Canstar's free credit card search tools to narrow down and compare your options. Just follow the link below.
Compare credit cards with Canstar
Enjoy reading this article?
You can like us on Facebook and get social, or sign up to receive more news like this straight to your inbox.
By subscribing you agree to the Canstar Privacy Policy