A rental car can really open up your options when you're off on holiday. But, it can also add some serious cost to your holiday expenses. So how much do rental cars cost in New Zealand, and how can you get the best deal?
In New Zealand, many of our greatest sights lay beyond the reach of the public transport network. So when on a holiday, a car is pretty essential to making the most of your vacation. Waterfalls, mountain ranges, native bush and more all tend to lie at the end of winding country roads where no bus travels.
Sure, you can probably pay a travel company for guided tours and hop in a shuttle, but a car of your own gives you the freedom to create your own schedule.
So if you're looking at grabbing a rental car for your next vacation, what costs should you expect to pay? And what factors impact the cost of rental cars? Canstar takes a look below.
How much does a rental car cost?
The cost of rental cars can vary so wildly, that it's almost redundant to even give a figure. For example, you could be looking at anywhere from about $25 a day, to well over $100 or even $200 a day…
Not much help, I know.
But we can whittle that figure down a little (which we do get to below) if we start looking at what kind of car you want to rent, as well as a few other factors that dictate prices.
Which factors determine how much rental cars cost?
Many factors dictate the cost of a rental cars:
The type of vehicle
This is probably the biggest factor. Rental companies typically offer cars of all sizes, as well as brand new models and those up to five or six years old. As expected, older models tend to be cheaper, as do smaller cars. I recently went down south for a holiday, and picked myself up a little hatchback, a few years old, for about $30 a day.
So if you're on a budget, a 2017 Toyota Yaris will be cheaper than a 2021 Toyota Highlander.
Another factor is the fuel used. Rental car companies are increasingly offering hybrid and even full electric models. But again, these will likely come at a higher cost.
The insurance
Insurance is an important part of your rental agreement. Much like it's not recommended you drive your car without some sort of insurance, you shouldn't drive a rental without it, either.
Most rental companies have a few different insurance plans to choose from. They might include a basic plan with little to no cover, up to full coverage with no excess or limits to worry about.
A basic plan is often included in the rental price, or available for just a few extra dollars a day. But full insurance cover could cost anywhere from $20-$35 extra a day on top of the rental price. Or more for insurance plans with more benefits and add-ons.
Demand
As with many things, supply and demand will impact the price of rental cars. If you ask for the exact same vehicle, from the exact same company in both December and in August, you'll likely get two very different prices.
Long weekends, school holidays and summer months are when road trips and holidays are all the rage and rental cars come at a premium. On the other hand, if you take a week off work in the middle of winter you'll probably find some good deals laying about.
Furthermore, booking well ahead of time can ensure there are plenty of cheap rental cars available (the best deals sell out quick) and can also keep costs down.
Location
This may be a little known secret that can play a big part in the price you get. Rental companies are often conveniently located inside airports. However, branches located inside airports typically pay big costs to the airport to use their space. And this added expense is reflected in the price of their rental cars.
By hiring from a location outside of an airport, you can often pick up a better rate.
This could be by using a city location (for example, many rental companies will have an Auckland Airport and Auckland City location). Or, it could be simply by using a company strategically located just outside of the airport.
On my recent trip, I was picked up in a free shuttle, driven outside of the airport gates and about three minutes down the road to the rental company's location. By choosing a company just outside of the airport, it added an extra 20 or so minutes to the whole hiring process, but saved me hundreds of dollars compared to the quotes I was finding from other companies.
Competitiveness
An area awash with rental companies will have more competition and, thus, probably better deals and discounts than another spot with only one or two providers.
Other things to consider
Some other factors that can affect the price, value or whether or not a vehicle will be appropriate for your needs include:
Age and driver restrictions – Certain companies may have minimum age requirements or charge a premium for young drivers. Likewise, many rental car companies will only rent to full licence holders, but a handful do accept restricted licence drivers. You may just have to call up and ask!
Insurance caps – Some companies may provide an insurance cap. For example, insurance may cost $30 a day, up to $500. So even if you hire the vehicle for a few months, your insurance costs would cost no more than the limit ($500) in total. This could be an important factor to consider for long-term rentals, particularly campervans.
Fuel costs – Hybrids and electric cars will likely cost more to rent, but can save you big time in fuel costs. Additionally, an older petrol car may be cheaper than a newer one, but the fuel efficiency may be less, costing you more at the pump.
So how much do rental cars cost?
As we mentioned above, this isn't an easy answer. However, when you factor in the cost of the vehicle, and the insurance, you can expect to pay upwards of $80 a day for rental cars in New Zealand. You may be able to get something cheaper if you are happy with smaller and older vehicles, and are happy to pick up outside of the airport terminal. Or, you forgo comprehensive insurance. On the other hand, during peak times, you will likely have to pay more than this figure for even basic vehicles.
To help you in your search, we have listed some real quotes from several rental companies below.
All figures are done on the assumption you are a full licence driver, 30 years and over, and include the price for the listed company's full insurance (max cover) policy. These figures are based on real quotes for a 10am pick-up on Friday May 20 | 10am drop off on Monday May 23, 2022 from several Auckland Airport based branches (branches located outside the terminal where specified).
Keep in mind that, as mentioned above, there is a range of considerations that could result in you finding rental prices well below, or above, the figures stated below. And that this list is not a comprehensive list of rental car providers in New Zealand, nor should it be used as a quote.
Economy/small vehicles
Provider
Vehicle
Vehicle Cost Per Day 
Full Insurance Cost Per Day
Total Cost*

Snap Rentals (outside of terminal)

Toyota Yaris

$29.13

$24

$167.36

RaD Car Hire

(outside of terminal)

Unspecified Economy Hatchback 6+ years old

$40.66

$19

$179

Ezi Car Rental

Toyota Corolla Hatch

$56.25

$30

$258.75

Enterprise

Hyundai i30

$60.37

$29.50

$282.89 (including $13.28 fees and taxes)

Hertz

Suzuki Swift

98.36

$46

$295.08 (charged for only two days)
Sedans
| | | | | |
| --- | --- | --- | --- | --- |
| Provider | Vehicle | Vehicle Cost Per Day  | Full Insurance Cost Per Day | Total Cost* |
| Snap Rentals (outside of terminal) | Toyota Corolla Sedan | $42.21 | $24 | $208.56 |
| Omega (outside of terminal) | Toyota Corolla Sedan | $44.33 | $23 | $210.99 |
| Ezi Car Rental | Hyundai Ioniq (Hybrid) | $64 | $30 | $279.75 |
| Europcar | Kia Cerato | $65.09 | $51.75 | $350.52 |
| Budget | Hyundai Elantra | $96.62 | $31.05 | $383.02 |
| Avis | Hyundai Elantra | $89.13 | $46 | $497.25 |
SUVs
| | | | | |
| --- | --- | --- | --- | --- |
| Provider | Vehicle | Vehicle Cost Per Day  | Full Insurance Cost Per Day | Total Cost* |
| Ezi Car Rental | Mitsubishi ASX | $67 | $32.50 | $296.25 |
| Omega (outside of terminal) | Toyota Rav4 | $74.33 | $23 | $300.99 |
| RaD (outside of terminal) | Toyota Rav4 | $80.67 | $25 | $329 |
| Enterprise | Mitsubishi ASX | $78.44 | $29.50 | $337.10 |
| Europcar | Kia Stonic | $85.33 | $51.75 | $411.24 |
| Budget | Nissan X-Trail | $103.37 | $35.65 | $417.07 |
*The total price includes fees, taxes, and other charges and thus may not equate to daily charge + insurance x rental days
As you can see from the above quotes, rental prices can vary wildly. It's also worth mentioning that while these quotes have been grouped by vehicle type, the quality of the vehicles can differ between providers. So while one provider may look significantly cheaper, for the same vehicle class, the vehicles may not be entirely comparable.
Furthermore, each provider's full cover insurance may differ in its comprehensiveness. Which may be reflected in the insurance prices listed above.
---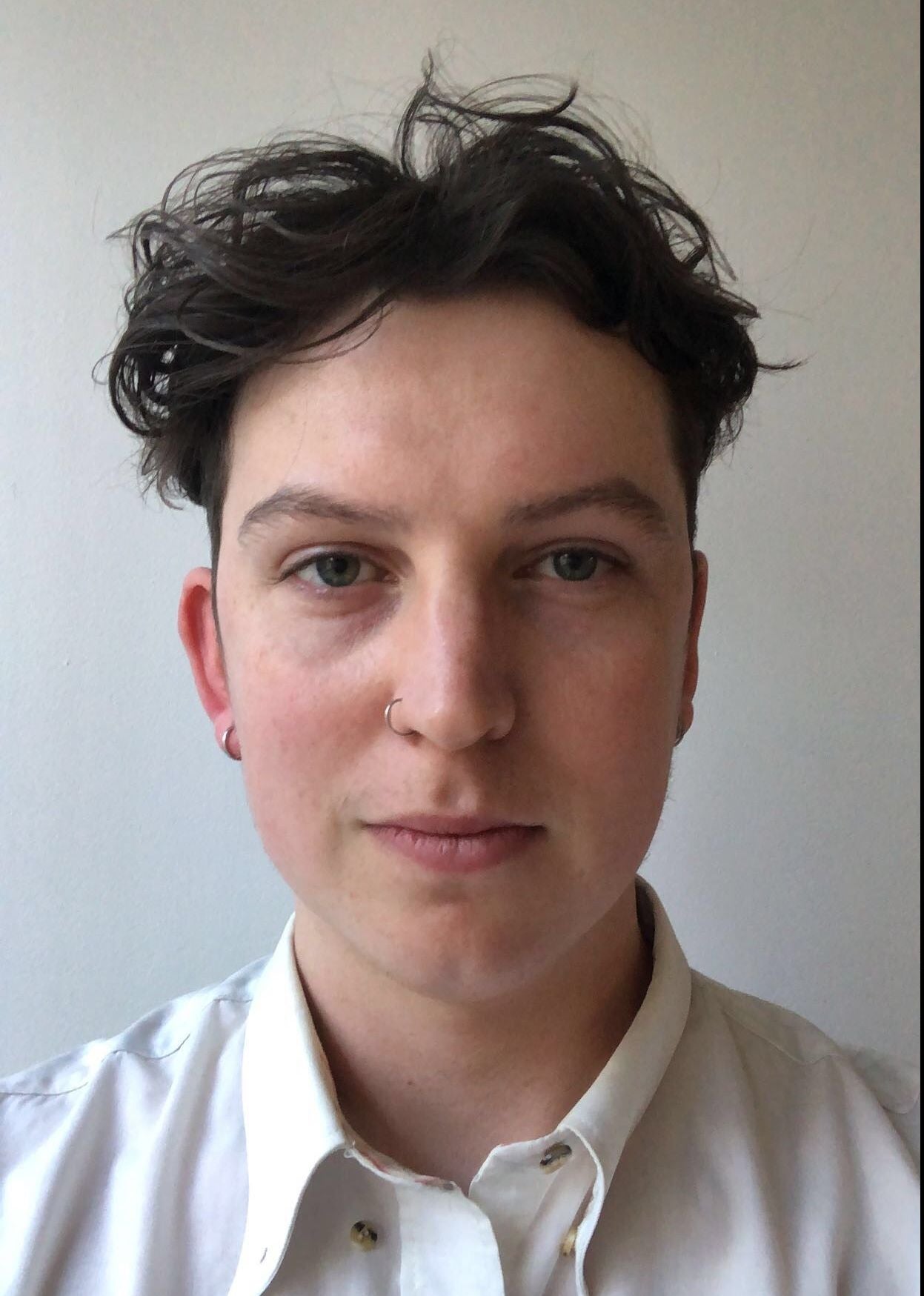 About the author of this page
This report was written by Canstar Content Producer, Andrew Broadley. Andrew is an experienced writer with a wide range of industry experience. Starting out, he cut his teeth working as a writer for print and online magazines, and he has worked in both journalism and editorial roles. His content has covered lifestyle and culture, marketing and, more recently, finance for Canstar.
---
Enjoy reading this article?
You can like us on Facebook and get social, or sign up to receive more news like this straight to your inbox.
By subscribing you agree to the Canstar Privacy Policy