All cars driven on NZ roads need a registration. So what is a rego and how much does it cost? Canstar breaks it down.
A car doesn't come cheap. And, unfortunately, running one is also expensive. You have the ongoing cost of fuel, which is a big enough cost in itself. Plus there are also warrants of fitness, ongoing repairs and maintenance and your annual registration, or rego.
Commonly mistaken for car registration, your rego isn't actually your car's registration at all. But it is a necessity. So what exactly is a rego, and how much does it cost? Canstar guides you through it below.
---
In this article we cover:
What is a rego?
Why you need a rego
How often do you need a rego?
How much does a rego cost?
---
What is a rego?
You may be surprised to know that your rego isn't actually your car's registration. Instead, it's your vehicle licence. No, not your driver's licence, but the licence for the vehicle itself.
It gets a little confusing, so here's an outline:
Car registration
When a car first comes into the country, it has to be registered in the Motor Vehicle Register. As part of this, a legal owner is identified, a one-time fee is charged, there are safety and identification inspections, and number plates are issued. Once completed, it's issued a certificate of registration.
This is a car registration. And for most vehicles, it only happens once. When it first comes into the country (as mentioned above). So if your car has a licence plate, it's already been registered. And if you're buying new, and the car doesn't have licence plates, the dealer will sort this for you.
Registered person
When you buy a car you need to tell the NZTA that you are now the registered owner of the vehicle. Again, this isn't car registration, and it isn't the car's rego either. It simply states the person legally responsible for the car. For example, the person who receives any fines and parking infringements incurred by the vehicle.
Once you are the registered person it becomes your responsibility to maintain the car's legal requirements. These two requirements are its Warrant of Fitness (WoF) and vehicle licence (rego).
It's also important to note that being the registered person, while often indicating ownership, isn't technically the same thing. For example, if you lease a vehicle, you become the registered person in charge of it, but not its legal owner. A vehicle sales agreement and purchase receipt are generally considered to be evidence of legal ownership.
Warrant of fitness and vehicle licence (rego)
These are the two requirements of maintaining a car that can legally be used on our roads. And, they are the responsibility of the vehicle's registered person. A WoF is a safety inspection, performed either every six months or once a year, that ensures the car is safe to use. A rego, your vehicle licence, is a licence to use the car on the roads.
---
Compare Outstanding Value Car Insurance with Canstar
Looking for great value car insurance for you and your family? Each year, we release our car insurance awards, including winners for Insurer of the Year, Outstanding Value, and Most Satisfied Customers. As part of our award results, we also publish our Outstanding Value Star Ratings, covering car insurance for different age groups. Below are our top-rated providers in the drivers aged 30-49 category. Click here to view our complete car insurance Star Ratings for all age groups.
Comprehensive Cover: Drivers 30-49:
See here for our ratings methodology. The table above is an abridged version of our research. For the full results of our latest Car Insurance Ratings and Award, click here.
---
Why do I need a rego?
In practical terms, you need a rego to legally drive on public roads. But given that the car has already been registered, and you have told the NZTA you are the registered person of the car, and the WoF has determined it is roadworthy, what is there left for the rego to do? Well… basically it's just a tax on your car usage to help fund things such as the Accident Compensation Corporation and the National Land Transport Fund.
How often do I need to get a rego?
You must have a valid rego at all times if you plan to use your car on public roads. You can renew your car rego for any length of time between one and twelve months (in one-month increments). Once that time is up, you'll need to renew your rego.
How much does a rego cost?
The cost of your vehicle licencing depends on the length of your rego period, your motor vehicle and the fuel it uses. For every extra month over the one-month minimum rego length, you receive a small discount. So paying for two months will be cheaper than paying for one. And paying for six months will be cheaper than paying for three. Of course, the cheapest option is to pay for the full 12 months up front.
You can see some common costs below:
For a full breakdown of costs, and for more information, visit the NZTA website here.
---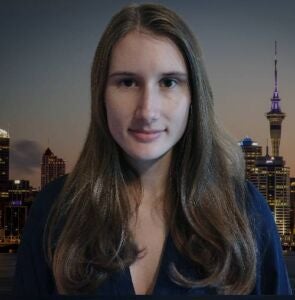 About the author of this page
This report was written by Canstar Content Producer, Caitlin Bingham. Caitlin is an experienced writer whose passion for creativity led her to study communication and journalism. She began her career freelancing as a Search Engine Optimiser, before joining the Canstar team.
---
Enjoy reading this article?
You can like us on Facebook and get social, or sign up to receive more news like this straight to your inbox.
By subscribing you agree to the Canstar Privacy Policy