In 2018, Canstar has launched the inaugural Bank of the Year – Business Credit Cards award. BNZ is the first winner, with credit cards to suit a range of business needs.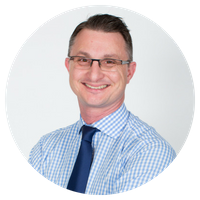 Canstar caught up with Adam Price, BNZ portfolio manager small business & commercial cards,  to find out more about BNZ's award-winning business credit card offerings, and thoughts on the business credit card market.

What do businesses need to consider to find a suitable business credit card type?

There are a lot of factors to consider, but as long as businesses get the basics right then it doesn't have to be a 'one and done' decision – a lot of features or supplemental aspects can be added or switched to later. In terms of core points, though, I would think that these factors should be thought about up front:
Single card for the business owner, or a structure where additional cards can be added for employees?
How much visibility and control do you want around employee spend?
Will be the card(s) be personal or business liability?
Will your business benefit from having the lowest rate possible or are you trying to maximise cashflow and looking for features such as interest free days and rewards such as Fly Buys or Cashback?
What accounting software do you use? Is it important to be able surface and report on credit card spend through this software?
Depending on the maturity and nature of your business, how is your credit history?
Do you or your staff travel internationally regularly for business?
What suits your business in terms of repayment – would you prefer to make payments based on your own cashflow, or is a monthly direct debit that clears that entire balance a preference?

Rewards, low fee or low rate, which is a bigger driver with business credit card choice among your customers – and why do you think that is? 

At BNZ, we let our customers choose across both options and, it is ultimately a decision that best suits their business drivers – are they looking to maximise cashflow or benefits from their business expenses?
We are seeing that our customers find both are desirable, and we have solutions to meet these needs.

There has been a lot of coverage about a decline in business confidence in New Zealand. Has this had any impact on the business credit card market?

BNZ's card portfolio is steadily growing as well as the wider business credit card market. This reflects the evolving face of the payments landscape in New Zealand – more and more businesses are looking at business cards as a primary payment option.
Canstar's verdict: Why BNZ is Bank of the Year – Business Credit Cards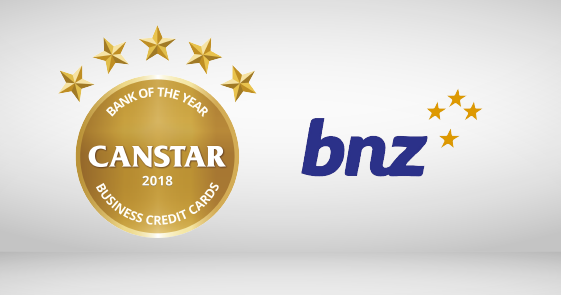 BNZ have shown a commitment to delivering a suite of products to meet a range of business requirements, Canstar NZ general manager Jose George says.
BNZ performs strongly across each of the three business credit card profiles that Canstar rates – low rate, low fee and rewards.
Businesses have a range of outstanding value options available, with features and benefits to suit different business styles.
For example, Canstar's low rate business credit cards profile assesses price and features of business credit cards best suited to businesses that carry over a revolving balance from month to month.
"Given the significant expense that can be incurred with a credit card with a high interest rate, finding a card with a rate among the lowest in the market is of utmost importance to these types of businesses. BNZ perform particularly well in Low Rate with the Business First Lite Visa offering a market leading purchase rate of 14.95%.
Other businesses who are in a position to pay the balance in full each month, but are just looking for a card that will allow them to make everyday purchases, the interest rate on purchases is of less importance and they could be better suited to a card that has a lower annual fee. BNZ's Business First Visa performs well in the Low Fee profile, with the equal lowest annual card fee available in the market, at $25 per year. Any additional cardholder will also incur a $25 fee per card.
Businesses that spend big on their credit card and always manage to pay the balance in full each month, could find rewards cards alluring, with the ability to earn rewards for their spending offsetting the ongoing annual fees. BNZ's Advantage Visa Business (with Cash Rewards) is market leading at each annual spend considered in the Reward profile: $24,000, $60,000, and $120,000. This is due to a high reward return—for every $75 spent, you receive $1 cashback. The Advantage Visa Business also offers a lower annual fee compared to other 5-Star Rated products, with an annual fee of $100 and no additional cardholder fees if $24,000 spent each month.
BNZ's overall performance across the various profiles has secured them the title of Canstar's inaugural Bank of the Year – Business Credit Cards.
Enjoy reading this article?
Sign up to receive more news like this straight to your inbox.
By subscribing you agree to the Canstar Privacy Policy