The Co-operative Bank wins Canstar Gold's 2021 award for Most Satisfied Customers | Banking.
The way we're using banks has changed considerably over the past decade. The rise of online banking and digital apps has sealed the fate of high-street branches. According to Canstar's latest research, 93% of us now bank online, and we predominantly use mobile apps.
However, while we may no longer have to stand in long lunch-time queues for our banking needs, our demands remain the same. In Canstar's latest research, great Customer Service and Communication are the cornerstones of banking satisfaction.
And delivering outstanding excellence in both fields is The Co-operative Bank, the winner of Canstar's 2021 award for Most Satisfied Customers | Banking.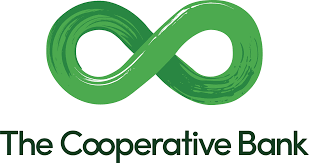 For this year's award, we canvassed the opinions of over 3500 customers, from across all the big banks: The Co-operative Bank, ASB, ANZ, BNZ, Kiwi Bank, SBS Bank, TSB and Westpac. And the results were clear.
Only one financial institution earned a 5-Star ranking for Overall Satisfaction, The Co-operative Bank. It's a result validated by an outstanding performance across all the categories rated in our award:
● Communication
● Customer service
● Digital banking
● Fees & Charges
● Interest rates
● Product range
● Self-service functionality
Overall, The Co-operative bank earned blanket 5-Star ratings, except for Fee & Charges, for which it earned a strong 4-Star rating. While Kiwi Bank, SBS Bank and the TSB all earned 4-Star ratings for Overall Satisfaction, between them they earned fewer 5-Star ratings than The Co-operative Bank.

Kiwis lacking financial planning
As part of the research into our 2021 Most Satisfied Customers | Banking Award, we delved a bit deeper into the nation's financial habits. And it reveals that while The Co-operative bank consistently achieves high marks, many Kiwis are definitely in must-try-harder territory when it comes to financial literacy.
Half of those in our survey have no idea of how much they spend each month. And, worryingly, even fewer stick to a budget, just 36%. It's no wonder, then, that over a third (34%) stress about their finances, and three-quarters of New Zealanders (74%) have no long-term savings plan.
If you're stressing about your finances, the first step to regaining control is to pay attention to your day-to-day banking. And for that you need to be with a bank that offers great tools and customer service.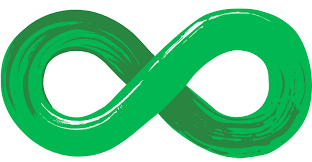 Switch to the Co-operative Bank
As a co-operative, The Co-operative Bank is the only bank in NZ to regard its customers highly enough to share its profits with them. On top of a full range of banking services, including everyday, savings, tertiary and kids accounts, it also provides insurance products and KiwiSaver.
As a little fun product, The Co-operative Bank also has a Prize Draw Saver Account, a flexible savings account that has the bonus of a monthly prize draw. Since January 2020, the bank has given away a fantastic MINI Cooper each month to one lucky savings customer.
So whether you want the chance to win a cool new set of wheels, or just the all-important banking features of great products, value and customer service, your choice is simple: The Co-operative Bank the winner of Canstar's 2021 award for Most Satisfied Customers | Banking.
Read more about Canstar's Most Satisfied Customers Award here!
Enjoy reading this article?
You can like us on Facebook and get social, or sign up to receive more news like this straight to your inbox.
By subscribing you agree to the Canstar Privacy Policy