What is the average home loan in New Zealand? Canstar crunches the numbers on the size of average mortgages and their monthly repayments.
The past couple of years have been a rollercoaster ride. As the Official Cash Rate was slashed to a record low of 0.25%, mortgage interest rates slumped. In the opposite direction, house prices surged as the market became awash with cheap money and, as a result, home loan lending peaked.
But, oh, what a difference inflation can make. The OCR now stands at 1.5% and looks set to rise further over coming months. And mortgage rates have followed suit.
Last August, the average one-year fixed rate for owner-occupiers on Canstar's mortgage database was 2.58%. At the time of writing (02/05/22), the same rate is now 4.34%.
But although house prices are cooling around the country, and the total amount of home loan lending has reduced, the latest mortgage figures show average new loans are still at eye-watering levels.
For while the amount borrowed is down around 31%, the number of people doing the borrowing is down 41%, meaning fewer people are taking out even bigger loans.
TOTAL HOME LOAN BORROWING
The latest figures on the total amount borrowed show that while borrowing is well down on last year, it's still up from the same period two years ago. And that the tightened LVR restrictions have really had an effect. The amount lent to those with low deposits is down 56%, from $842m to $371m.
Total lending ($million)
March 2020
March 2021
March 2022
All borrower types
$6181
$10,487
$7273
First home buyers
$1137
$1775
$1200
Other owner-occupiers
$3678
$6326
$4707
Investors
$1307
$2284
$1279
Higher than 80% LVR lending ($million)
All borrower types
$624
$842
$371
First home buyers
$433
$625
$227
Other owner-occupiers
$184
$209
$139
Investors
$6
$6
$6
Less than or equal to 80% LVR lending ($million)
All borrower types
$5557
$9645
$6901
First home buyers
$704
$1149
$974
Other owner-occupiers
$3494
$6117
$4568
Investors
$1301
$2277
$1273
Lending to investors ($million)
Total lending
$1307
$2284
$1279
Higher than 70% LVR lending
$190
$299
$144
Less than or equal to 70% LVR lending
$1117
$1984
$1135
NUMBER OF HOME LOAN BORROWERS
But while the total amount lent is up on March 2020's figures, borrower numbers have decreased pretty much right across the board. The only group that has increased is first home buyers with at least a 20% deposit. While their numbers are down 22% on last year, compared to pre-pandemic 2020 they are up slightly, by close to 10%.
Total No. Borrowers
March 2020
March 2021
March 2022
All borrower types
22,277
30,914
18,110
First home buyers
2472
3347
2110
Other owner-occupiers
16,444
22,819
13,628
Investors
3361
4748
2318
Higher than 80% LVR lending
All borrower types
1360
1510
552
First home buyers
854
1069
337
Other owner-occupiers
490
426
204
Investors
16
15
11
Less than or equal to 80% LVR lending
All borrower types
20,917
29,404
17,558
First home buyers
1618
2278
1773
Other owner-occupiers
15,954
22,393
13,478
Investors
3345
4733
2307
Lending to investors
Total lending
3361
4748
2318
Higher than 70% LVR lending
381
523
241
Less than or equal to 70% LVR lending
2980
4225
2077
AVERAGE HOME LOAN BORROWING
The sobering figures are the averages you get when you compare total lending with the number of new mortgages. It's clear that we're all borrowing a lot more to buy property. First home buyers and owner-occupiers with low deposits are especially indebted, servicing average mortgages in excess of $672,000.
Average Mortgage
March 2020
March 2021
March 2022
All borrower types
$277,461
$339,231
$401,601
First home buyers
$459,951
$530,326
$568,720
Other owner-occupiers
$223,668
$277,225
$345,391
Investors
$388,872
$481,045
$551,768
Higher than 80% LVR lending ($million)
All borrower types
$458,824
$557,616
$672,102
First home buyers
$507,026
$584,659
$673,590
Other owner-occupiers
$375,511
$490,610
$681,372
Investors
$375,000
$400,000
$545,455
Less than or equal to 80% LVR lending ($million)
All borrower types
$265,669
$328,017
$393,041
First home buyers
$435,105
$504,390
$549,352
Other owner-occupiers
$219,005
$273,166
$338,922
Investors
$388,939
$481,090
$551,799
Lending to investors ($million)
Total lending
$388,872
$481,045
$551,769
Higher than 70% LVR lending
$498,688
$571,702
$597,510
Less than or equal to 70% LVR lending
$374,832
$469,586
$546,461
AVERAGE HOME LOAN REPAYMENTS
To work out the repayments on these average mortgages, we fed the numbers into Canstar's home loan repayment calculator. We based the calculations on a loan repayment on principal and interest, paid monthly over 25 years at an interest rate of 4.34%, which is the current average fixed one-year rate in Canstar's database.
Estimated monthly repayments on an average new home loan
| Lender | Average mortgage | Repayments |
| --- | --- | --- |
| All borrower types | $401,601 | $2196 |
| First home buyers | $568,720 | $3110 |
| Other owner-occupiers | $345,391 | $1889 |
| Investors | $551,768 | $3017 |
| Low-equity average mortgage | $672,102 | $3675 |
So, if you're looking to buy a property, how does your possible mortgage compare with the current averages, and what type of rate is your lender offering? Although the above repayment figures are based on the average fixed one-year rate in our database (4.34%), there remains a wide disparity between the lowest rate on our tables, 3.75% (1-year fixed), and the highest, 6.45% (5-year fixed).
And it's interesting to note that the minimum floating rate on our database (4.09%) now sits below many fixed-term interest rates. So for canny consumers who are prepared to do their homework and search out the lowest mortgage rates, there are still savings to be made.
---
Compare with Canstar for the Cheapest Mortgage Rates
But while the cheapest interest rates are important. When looking for the best mortgage, you do need to look at more than just interest charges. When Canstar compares and rates mortgages and mortgage lenders, our expert researchers look at each home loan and awards points for the array of features it offers and its comparative price, which includes rates and fees.
The best products then receive our 5-Star Ratings for Outstanding Value. We place a lot of importance on our ratings, which is why the comparison grids below are sorted first by Star Rating, highest to lowest. However, if you want to compare by lowest rates instead, just click through to access our full mortgage rate comparison tables.
Best Mortgage Rates for Refinancing
The table below displays some of the 2-year fixed-rate home loans on our database (some may have links to lenders' websites) that are available for home owners looking to refinance. This table is sorted by Star Rating (highest to lowest), followed by company name (alphabetical). Products shown are principal and interest home loans available for a loan amount of $500K in Auckland. Before committing to a particular home loan product, check upfront with your lender and read the applicable loan documentation to confirm whether the terms of the loan meet your needs and repayment capacity. Use Canstar's home loan selector to view a wider range of home loan products. Canstar may earn a fee for referrals.
Compare Cheapest Home Loan Rates
---
About the author of this page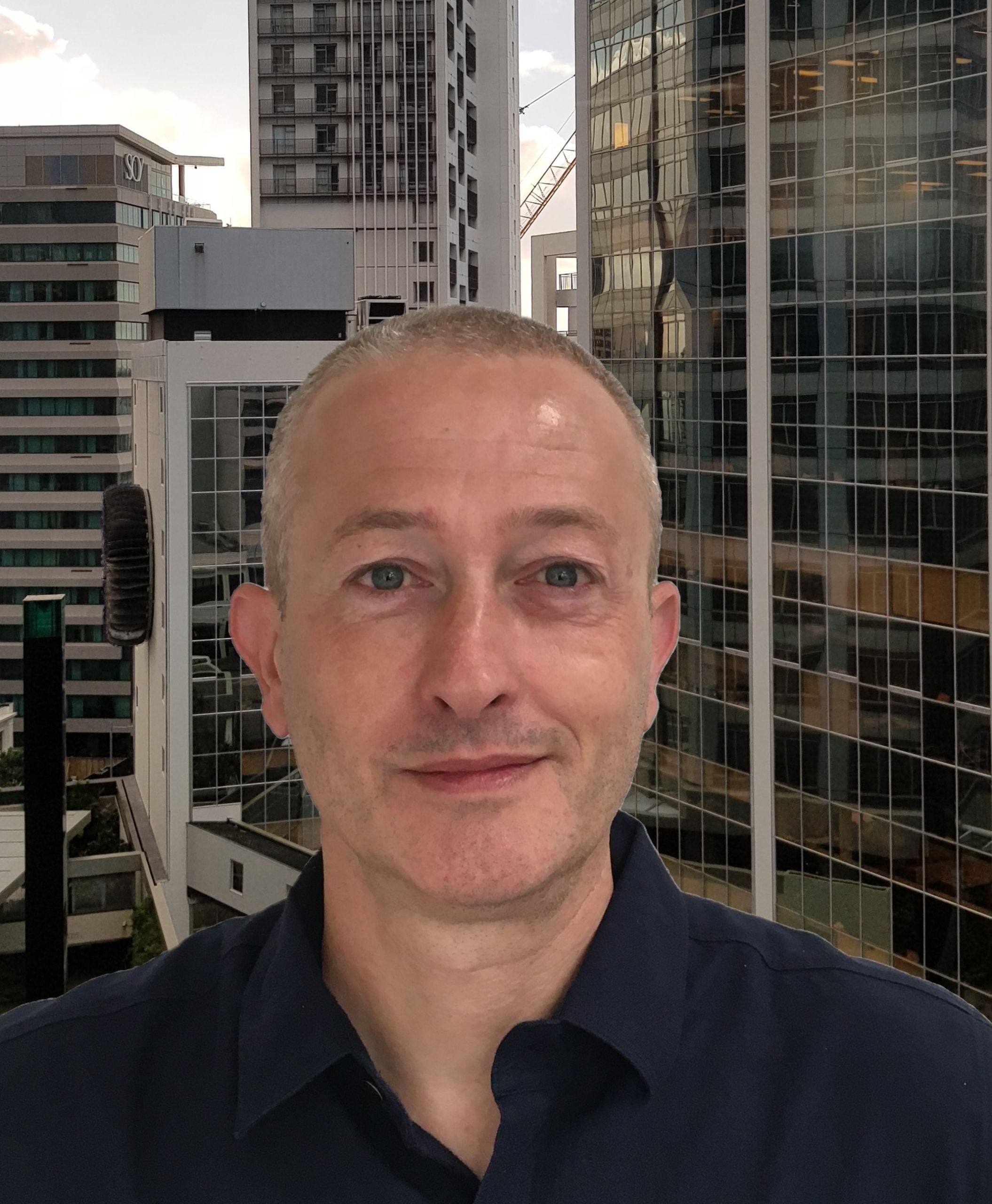 This report was written by Canstar's Editor, Bruce Pitchers. Bruce began his career writing about pop culture, and spent a decade in sports journalism. More recently, he's applied his editing and writing skills to the world of finance and property. Prior to Canstar, he worked as a freelancer, including for The Australian Financial Review, the NZ Financial Markets Authority, and for real estate companies on both sides of the Tasman.
---
Enjoy reading this article?
Sign up to receive more news like this straight to your inbox.
By subscribing you agree to the Canstar Privacy Policy