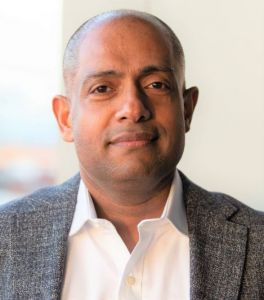 The way we pay at the check-out is changing. But whether you buy now, pay later or use a credit card, it always pays to know what's best for you and your lifestyle.
Living in a pandemic has changed the way we live, work, play – and spend. After two COVID-19 lockdowns, New Zealanders' lifestyles have changed in ways we could never have imagined only six months ago.
We're seeing innovations across numerous sectors – including the products we use to spend our hard-won cash – and can expect more. Spending on credit cards, long the mainstay of household finances, has plummeted. Travel-related rewards are struggling for relevance in the current environment.
Meanwhile, the popularity of buy now, pay later (BNPL) is rising rapidly. It might be too early to call time on credit cards, but clouds are gathering. To survive, credit cards need to innovate, and fast. Reserve Bank figures show total monthly credit card billings dropped a massive 42% from March to April, after the first lockdown, to just under $1.9 billion. Spending did recover, but remains far below that of last year. 
Rapid rise of BNPL
Meanwhile, figures from NZPost show a dramatic rise in BNPL expenditure, driven by the young. The surge in popularity is remarkable. The NZ Post Full Download 2020 report remarks on the "astonishing spend growth" in the BNPL category, which was up 105% year-on-year to 2019, with a 49% increase in customers. It has become the "credit of choice" for the young, the report notes, with 40% of customers under 30, and 77% under 45. 
In the new COVID world, the war to win consumers' spend is ramping up. And battlelines have been drawn between old-school credit cards and BNPL, the fast-rising competition. Even before COVID, credit cards were being challenged. Regulators had pushed down interchange fees and shackled what had long been an incredibly lucrative sector of the market. And the pressure continues, with Labour now promising a crackdown on payments costs as part of support for small business. 
Meanwhile, BNPL has yet to face the same amount of scrutiny by regulators, and its providers currently enjoy huge margins, largely drawn from charging late fees. 
Consumers can hope that the onset of COVID ultimately creates fairer, more cost-effective products through which to spend their cash. 
Across Australia and New Zealand, credit card providers are already showing signs of change as spending drops and they have to compete with BNPL. Some credit card providers in Australia are now offering buy-now, pay-later structures. 
Perhaps this hybrid model is the future of credit cards, or perhaps other incentives, such as cashbacks, will come to the fore. We can expect regulators to start taking a closer look at BNPL providers, particularly given Australia's increased scrutiny of such operators.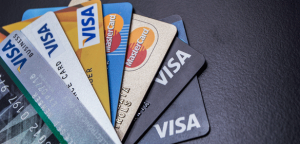 BNPL vs credit cards: an informed choice
But whatever is around the corner, credit card holders should already be considering the deals they have signed up to, and if there are better options. If you're looking to make a change, consider your lifestyle and habits. Here are some ways to max out your cards (in the best way): 
If you're in debt, it's worth exploring a credit card with the lowest interest rate, or one that offers the longest interest-free period. The pandemic did prompt banks to lower rates, and non-reward cards have sunk to under 10% p.a. interest.

If you're the type to repay the balance each month, find the best rewards system, which likely won't be travel incentives. Consider cashbacks, partner deals or incentives that work for your lifestyle. 

Be a credit card freeloader. This involves treating your credit card like a debit card, ensuring you remain within your financial means, and paying off your balance each billing period. This means you reap all the rewards of the card, with none of the interest payments.
By taking these simple steps toward financial health, consumers can feel comfortable they've done all the possible preparation for this new world of payment methods.
---
Ultimately, if you have good self-discipline and don't spend more than you earn, a credit card can be a handy financial tool you can use to your advantage. To find the right one for you, it's important to shop around. Start by comparing your options for free on the Canstar website. Just hit the button below to get comparing!
Compare credit cards with Canstar
Enjoy reading this article?
You can like us on Facebook and get social, or sign up to receive more news like this straight to your inbox.
By subscribing you agree to the Canstar Privacy Policy
---