Out of nine qualifying car insurance providers, State wins Canstar's 2019 Most Satisfied Customers Award.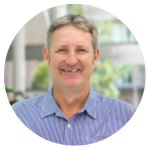 We reached out to State Executive General Manager, Kevin Hughes, to find out State's top tips for purchasing car insurance.
State wins Canstar's Most Satisfied Customers Award for the first time. What sets State apart from the rest of the car insurance market?

At State, we've been helping New Zealanders with their insurance for more than 100 years – we're experts in insurance. Today we manage around 900,000 policies for more than 400,000 Kiwis.
We have great policies: Our policies offer great coverage and are competitively priced, representing great value for money for Kiwis. We look after the insurance-y stuff so that you can get on with whatever keeps you busy.
We've got awesome added benefits: As well as great insurance, we offer extras to help keep our customers satisfied. Last year we gave away 28 million Fly Buys points, and our 24/7 State Roadside Rescue optional cover is super helpful to get you back on track when things go awry.
Purchasing car insurance in New Zealand isn't mandatory but why is it important Kiwis get some form of car insurance?

Car insurance is about peace of mind – knowing that it covers you for damage done to both your car and someone else's car. Cars are often one of the most valuable items we own, both in terms of value, and convenience. Making sure your car is covered is key, so you can get to work, take the kids to sports games, do the grocery shopping or take a road trip, without worry.
What should people consider before they purchase car insurance?

Here are our six top tips for car insurance:
Your budget: What type of insurance can you afford to buy?
The coverage you need: Having the right insurance could save you money in the long run and will set your mind at ease
The car you drive: If you drive a more expensive vehicle that will cost more to repair, you may be charged more for your premiums. Equally, if the car you drive is considered less safe than other models, your premiums may be higher
Your driving record: If you have a good driving record and have been a reliable customer, you may qualify for a discount and/or no claims bonus
Add-ons: Like Roadside Assistance and no excess glass cover are really worth considering, as they help to give you more options and get you moving, again, if something happens to your car
Buy insurance from a reputable insurance company: It's good to know that if you do ever need to make a claim, you will be back on the road as quickly as possible.
How does State support its customers following stressful vehicle damage incidents?

We've all been there and know what a shock it can be when you're in an accident, which means we're right there with you, to help you get back on track. Our team are experts – from the time you ring us after an event, we'll look after you. As we walk you through the claims process, we'll be upfront, so you're not in the dark. We'll make it easy and simple to get support, anticipate and recognise your needs, and treat you fairly.
Canstar's verdict: Why State wins Canstar's Most Satisfied Customers Award for car insurance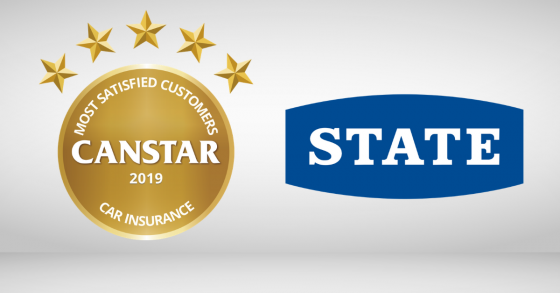 When it comes to car insurance, State's customers have rated its quality of service as exceptionally good, and this was a high contributing factor in the car insurer taking out the win for Canstar's Most Satisfied Customers Award.
"State was rated 5-stars for quality of service, communication, claims lodgement, claims process and claims outcome, but it was its strong performance in overall satisfaction which led the insurer to win Canstar's customer satisfaction award," says Jose George, General Manager of Canstar New Zealand.
"With the average annual spend of $801, it's important you find a car insurance provider that suits your needs. State's overall customer satisfaction performance has steadily increased since 2014, making them a customer favourite," says Mr George.