All children under seven in NZ must be strapped into an approved child restraint while in a car. Canstar looks at how to keep your precious passengers safe.
As a driver on NZ's roads, it's up to you to ensure you're following the rules concerning driving with kids in the car. Last year 10 children under the age of nine were killed in car crashes on our roads, and hundreds more were injured, according to Ministry of Transport statistics. Ensuring your young ones are safely strapped into their car seats can help cut down such figures considerably. 
Driving with young children in the car: the basics
The back seat is the safest place in a vehicle for all children aged under 12. International best practice recommends the use of an appropriate child restraint (or booster seat) until your child is 148cm tall, or 11 years old. The NZ Transport Agency (NZTA) suggests that you keep your baby in a rear-facing restraint until as old as practicable, at least until they are two years old. A child restraint is essentially there to keep children safe from crash forces. 
What defines a child restraint?
 Approved child restraints include:
Infant restraints for young babies (often called baby capsules)

Car seats (for older babies, toddlers and preschool children)

Booster seats (for preschool and school-aged children)

Child safety harnesses (used with or without a booster seat for preschool and school-aged children)
It can be daunting to try to install a car seat correctly, and it's not always easy to get it right the first time. In NZ, 80% of car seats have been found to have been incorrectly installed. Plunket has some helpful resources for ensuring your car seat is fitted correctly.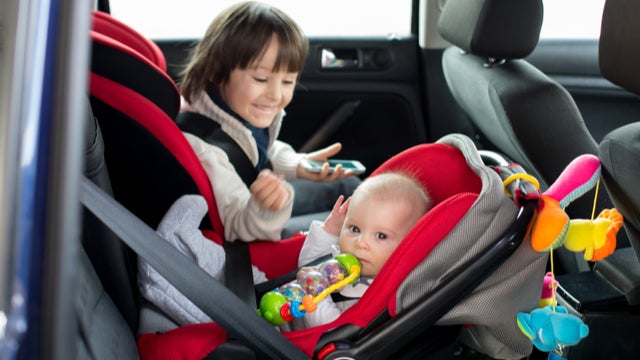 Where's the best place for a rear-facing car seat?
Plunket recommends that you use a rear-facing car seat or capsule for your baby until they are two years old, or until they've outgrown it. Always put your baby's car seat rear-facing in the backseat with your baby looking out of the back window. 
Where's the best place for a forward-facing car seat?
Always use an approved car seat that's right for your child's weight and size. Your child's size is more important than its age when choosing the right car seat. Install child car seats on the back seat. This is the safest place, as front passenger airbags inflate with enough force to seriously injure a child.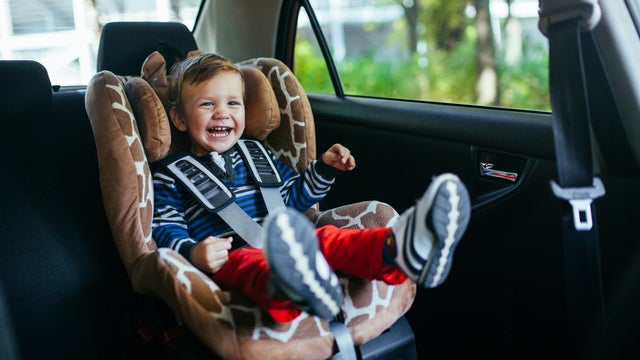 Does my vehicle insurance cover theft of car seats?
Some car insurance policies will cover you if your car seat is stolen from your vehicle, but it depends on your policy. Give your insurer a call to double check. The AA, for example, covers children's car seats under their Comprehensive Policy; Tower provides cover under their Comprehensive and Third Party, Fire and Theft policies, and AMI under their Full Cover Policy. 
How can I tell if a car seat is trustworthy?
All approved child restraints display standard markings to show they are approved. Look for a child restraint that shows a tick mark (it indicates the restraint meets the requirements of the joint New Zealand/Australian Standard) and an E mark (indicates the restraint meets the European Standard). The number on the circle will vary depending on the country of certification. To find out if your child's restraint has been recalled, visit the Product Recalls website and search by name of the manufacturer and model number.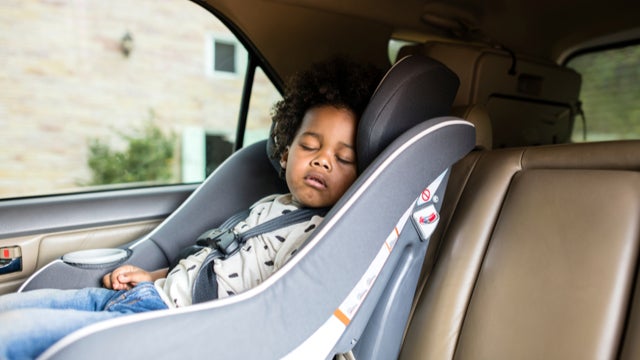 By following these simple guidelines, you can ensure that you've got your child's safety covered when you're out on the road. And for more information on the best car insurance providers to protect your other valuable asset – your car – just click the link below.
Compare car insurance providers for free with Canstar!
Enjoy reading this article?
You can like us on Facebook and get social, or sign up to receive more news like this straight to your inbox.
By subscribing you agree to the Canstar Privacy Policy