Travelex wins Canstar's Card of the Year | Travel Money Card for the third year in a row.
A lot has changed in the world of international travel over the past three years. But one fact remains constant: Travelex's Money Card is a standout performer. This year marks Travelex's third straight win of Canstar's Card of the Year | Travel Money Card. It's a result based on outstanding exchange rates and features.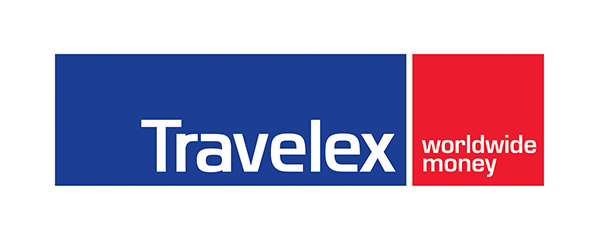 While international travel is currently curtailed, you can rest assured that once restrictions are lifted, we'll all be itching to scratch our wanderlust. When we do, as well as planning our itineraries, packing our suitcases and arranging insurance (click here to compare travel insurance with Canstar!), we'll be organising our travel spending money, too. And the most straightforward and secure way to spend money overseas is by using a travel money card.
A travel money card is like a debit card – you spend your own cash, which you pre-load to your card in the currency, or currencies of your choice. Once overseas, you use it in the same way as any other card, to tap and go or swipe and pay, or to take money from ATMs.
Travelex's Money Card: top exchange rates
To find the winner of our Card of the Year | Travel Money Card, Canstar's expert research team assesses different cards on their rates and features. This year we rated five different travel money cards, and for the third year in a row, Travelex's Money Card placed ahead of the competition.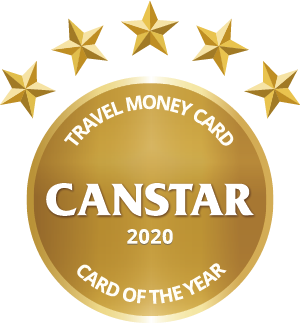 When exchanging thousands of dollars into a foreign currency, in many cases, the exchange rate is the largest part of the overall cost of the transaction. So in Canstar's research, all cards are assessed on their exchange-rate competitiveness across six widely used currencies: the US, Aussie and Singapore dollars, UK sterling, the euro and the Japanese yen.
To find the overall cost of taking a travel money card on a foreign trip, Canstar has designed a scenario that includes the fees for loading, reloading, and using the card overseas, as well as calculating how much is available to spend in the purchased foreign currency.
Travelex's Money Card: top features
In addition to costs and fees, the cards are judged on their ease of use, from opening an account through to closure, security measures, customer service, support and other options.
Not only does Travelex lead the market in the cost of transactions, it excels in features and support, too. These include: 24/7 global emergency assistance, with access to funds in an emergency and free replacement for lost or stolen cards.
Also, Travelex doesn't charge ATM withdrawal or online reload fees, and funds are made available on the same day as the reload.
A Travelex card comes with fun extras, too, such as access to free wi-fi hotspots around the world, and a handy budget calculator that takes into account the cost of living in various overseas countries.
So if you're planning an overseas trip once our borders open up again, make sure you pack a Travelex card. For when it comes to spending money in a foreign land, a Travelex Money Card is your passport to safe and hassle-free transactions.
Read Canstar's full travel money cards report here!
Enjoy reading this article?
You can like us on Facebook and get social, or sign up to receive more news like this straight to your inbox.
By subscribing you agree to the Canstar Privacy Policy