Co-author: Michelle Norton 
Canstar's best tips for packing for a beach trip to the diverse islands scattered over the Pacific
Don't get caught out – use our packing list guide to help you write your travel checklist – a handy guide to a stress-free getaway.
Lazing about on the sand or diving through the waves… A beach getaway is the dream of many a Kiwi worker. Here are our must-have items to add to your packing list for a beach trip to any of the three diverse islands scattered over the globe: Bali, Fiji, and New Caledonia.
Adding these items to your travel checklist, alongside getting the best travel insurance, will prepare travellers for fun in the sun.
Psssst….Not sure how to choose travel insurance? Use Canstar's free comparison tool below, to help you on your way! 
Compare Travel Insurance with Canstar
The Packing List
Use our essential packing list guide to make sure you have what you need: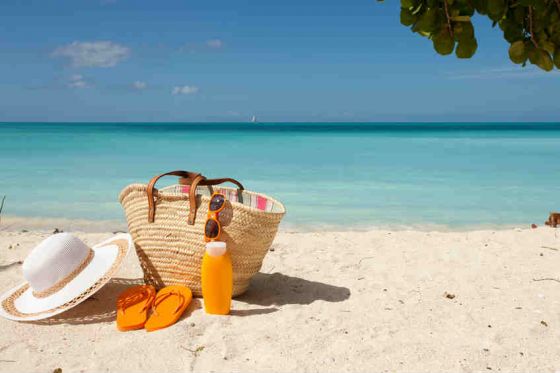 Cash: Try and make sure that wherever you are, you have some of that area's currency in your wallet. You could have huge amounts in your bank account but some cash in your wallet is never a bad idea in case you need to make a few small purchases when you arrive.
Swimsuits x 2: Yes, put two swimsuits on your packing list! You never know when you're going to snap a bikini string in the surf. Nobody wants to pay hundreds for a new swimsuit at the only gift shop on the island.
Big-brimmed hat: Use a proper beach hat to keep skin cancer at bay.
Repellent containing DEET or picaridin: If you get bitten by mosquitoes overseas, you could catch many debilitating diseases, including malaria, zika virus, dengue fever, or chikungunya virus. Remember, repellent goes on over the top of your sunscreen. These repellents are safe for pregnant and breastfeeding women and children older than two months when used according to instructions.
SPF50+: Don't settle for SPF30, or even your SPF15 BB cream. Depending on where you're going, the sun can be just as fierce as in New Zealand – but not all countries sell SPF50+. Plus, it costs three times as much at the beach as at your local supermarket back home. Even if it's so hot that make-up just slides off, sunscreen is a must. Aloe Vera gel is a lovely helper if you do happen to get burnt.
Sunglasses: Your eyes can get cancer from UV rays, too – did you know? The sun can also give you cataracts and skin cancer of the eyelids. Get yourself some sunnies with labels saying "Blocks 99-100% of UV rays" or "UV absorption up to 400nm".
Cotton clothing: Stick to light layers, and cotton or linen if possible. These fabrics are the kindest in the heat and humidity. Be respectful to local traditions of modesty by bringing a pair of long pants/skirt and a shirt with sleeves if you plan to visit any temples or other cultural activities.
Jacket: It can be surprising how cool it is near the water when the sun goes down or if it starts raining.
Beach bag: When you're overseas among strangers, be extra careful with your beach bag. Pick one with hidden pockets for valuables and hotel keys, and a zippered pocket to keep things dry.
Scarf: Scarves are hands down the best beach-saver. They are a sun-protector, breeze-fighter, modesty helper, and fashion statement – all in one tiny package that rolls up into nothing in your bag.
Comfy jandals: You'll be wearing jandals everywhere as a hygiene measure, to protect your feet in moist spas, pool areas, changing rooms, or the like. Your footwear should stay comfy, even when your feet are layered in sand and salt water.
Magazine or book x 1: You won't read as much as you think, so don't weigh yourself down. But a bit of light reading is great for the beach and the plane home. If you're going to New Caledonia and you don't already speak French, make your one book a phrasebook!
Snacks for the beach: For a taste of home, pop a pack of muesli bars into the top of your check-in luggage. Most countries' Customs and Quarantine don't have a problem with individually-wrapped muesli bars, but you should always check when it comes to bringing food. On the beach, buy "safe" fruits (fruits not washed in water, e.g. bananas) and support the locals.
Reusable water bottle: You're splashing around in water but the sun and the salt dehydrate you faster, so come prepared. An aluminium or stainless steel water bottle will keep the water cool and tasting nice, and it will leak less than a plastic bottle. Be sure to refill with bought water. Many countries don't have the same filtration systems for their water, so don't just refill it from the tap unless you want "Bali belly". We know it goes against the grain to pay for water, but, trust us, this is not something you want to risk.
Ear plugs: If you're not used to sleeping by the ocean – and you don't find it as hypnotic as everyone says it is – these will be your best friend at night.
Plastic bags or zip-lock bags: Almost everything gets sandy or wet at the beach – but for the things that must stay dry and clean, bring lots and lots of plastic bags. Just make sure that you dispose of them responsibly so that they don't end up in the water.
Hand sanitiser and pocket tissues: Many developing countries are just as clean as New Zealand these days, but hand sanitiser and pocket tissues are lifesavers for those public restrooms in the middle of the jungle.
Deck of cards: Not an essential, but it can help to pass the time while waiting for a meal or for a ferry to arrive.
Flashlight: Great for playing Spotlight or chasing crabs down the beach at night. Also helpful if you're staying in a beach shack that only has electricity during certain hours.
Activewear: If you intend to go for a morning run along the shore, just remember that your swimmers will give you absolutely no support. Pack your usual exercise clothes (and shoes).
Power point adaptor: Unless you're travelling to Australia, China, or Fiji, the country you're travelling to probably has different power points to New Zealand. This means, if you want to charge a phone, laptop, kindle, or anything that runs on battery, you'll need a power point adaptor. This plugs into the native power point and allows you to use New Zealand hardware in foreign countries.
Medication: Any and all prescription medication you take should accompany you overseas, regardless of what the medication is for. It could be an allergy or epilepsy, either way you should pack it. It's also a good idea to carry painkillers (such as paracetamol) and something for an upset stomach.
 A spare credit card: You'll be in a tricky spot if you're overseas and you lose your credit card, so adding a spare to your packing list is a good move. If you can, try for two different brands of card (for example, one Visa and Mastercard) so that you're covered for all eventualities. You can compare credit cards here.
Documentation: Colour photocopies of your passport, driver's license, travel insurance; basically anything you might need to convince someone of your identity or the validity of your presence wherever you happen to be.
Chain and lock: It can help discourage opportunistic thieves – here or abroad – from fiddling with your luggage. It's just a really good idea.
So, no beach towel?
Beach towels take up a lot of space unnecessarily, and many hotels and resorts provide beach towels for you. If they don't, you can get one very cheaply at the local markets.
Don't bother bringing the dressy stuff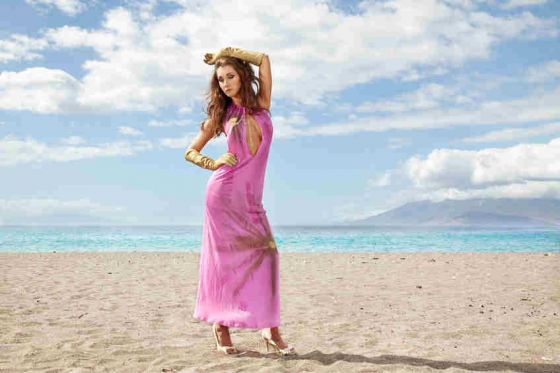 Chances are you won't wear it. A patterned maxi dress is perfect for both cocktails in a hotel bar and lounging around the beach with takeaway fish and chips.
You also don't need too much jewellery. There's nothing worse than digging through the sand for your favourite necklace or earrings. Travel insurance can often cover replacing some of your lost belongings, with usually only a small excess – but nothing can replace the emotional value of a family heirloom.
Don't Bring the Beach Home with You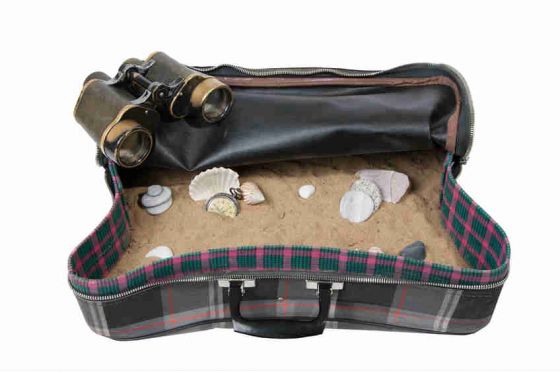 Naturally, you're going to want to bring some souvenirs home with you to remember your trip forever… But make sure it's not on the NZ Customs prohibited list first. Fish products are not okay to bring home. Neither are weapons, even cultural weapons such as wooden clubs.
You also probably won't be able to bring seashells or a jar of sand back home. This is because foreign soil and sand can contaminate New Zealand with diseases that kill our native flora and fauna.
And, finally, when you're buying souvenirs you can actually bring home, make sure you're using a card that's not going to bring home a big bill in exchange rates and conversion fees! You can read more about how to avoid credit card fees while travelling, in this guide, here. And you can compare credit cards by hitting the button, below.
Compare Travel Insurance with Canstar