Out of 7 providers and 46 products assessed, Westpac has outperformed the market, recognised as the Canstar Bank of the Year – Everyday Banking 2019. Westpac continues its winning streak, winning this award for the fourth year in a row.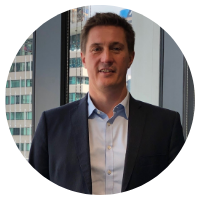 We caught up with Tribe Lead Everyday Banking at Westpac New Zealand, Andrew Twidle, to see what's around the corner for everyday banking, and how customers can find a transaction account suited to their needs.
Read Canstar's 2019 everyday banking report

What sets Westpac apart when it comes to everyday banking?

Three key areas set Westpac's Everyday Banking solutions apart:
Westpac Everyday – Our transactional account has no monthly fees and no fees for electronic transactions. It's easy to understand and use.
Airpoints Debit Card – We're the only bank to reward customers for spending, using a Debit Card.
CashNav – This is a simple app designed to help customers better understand how much they are spending and what they are spending on.
Our focus is to deliver simple, insightful and safe everyday banking solutions to our customers, helping build confidence with money.

What advice do you have to help Kiwis improve their financial literacy?

Understand what you spend money on; it can be the many little everyday purchases, like coffee or a snack, that stop you achieving your savings goals. Tools, like CashNav, can help with this visibility so you know what to stop spending on, to help get ahead.
We offer Managing Your Money webinars and workshops to help customers understand their finances more effectively.

How can customers find a transaction account suited to their needs?

For the majority of customers we have one transaction account, making the choice easy. We do, however, have further options for those at, or leaving school, or starting their first job.
Our website has a great overview of the transaction accounts available, but if you need more help visit one of our branches. A Westpac transaction account can be opened online via a mobile device, using RealMe or EasyID.

How do you see everyday banking evolving in New Zealand over the next few years?

 A key aspect that is already evolving is around simplicity of payment method. The use and demand for contactless, Apple Pay, Westpac Pay for Android, Online EFTPOS, wearables, etc will continue to grow and become the norm. This will provide customers with simple, quick and safe payments options that don't require a plastic card.
Canstar's verdict: Why Westpac is Bank of the Year – Everyday Banking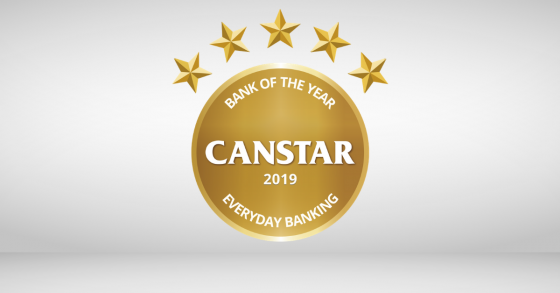 Westpac is an all-rounder when it comes to everyday banking, leading the pack in the everyday banking space for the fourth year in a row.
"Westpac has retained its title as the Bank of the Year – Everyday Banking, due to its notably high performance across all areas that Canstar assessed," says Jose George, Canstar New Zealand general manager.
Westpac leads the market in both of Canstar's Transaction Account customer profiles – Electronic Transactor and Full Service Transactor – for deposits. Westpac also offers competitive credit card options.
"Westpac's Airpoints Debit Mastercard is the only debit card in the market that earns Airpoints, which has resulted in the card leading on price in both transaction profiles," says Mr George.
In addition, Westpac is recognised for its strong performance in online banking – for functionality, user experience and customer satisfaction.
Read Canstar's 2019 everyday banking report