Cast your mind back to all the fun times you've had with your best friend. Fancy cocktails at swanky bars, trips away, birthday bashes where you dress in 80s aerobics gear (I've only done that one once, honest…). Whatever it is you get up to with your mates, have you thought about how much your best bud could be costing you? And are you budgeting for your activities with friends?
British website TopCashback asked that very question in its study of the cost of best friendship over a 40-year period.
According to the study, the major of costs of friendship* are as follows:
Travel: $33,700
Birthday presents: $8,700
Holiday souvenirs: $450
Pick-me-ups to get a best friend through a rough patch: $314
House warming presents: $230
If you have a bachelor or bachelorette party, you can expect about $807 to be spent on you, and when you have kids, about $530, though it is unclear if this would be from one best friend
*All costs have been converted to New Zealand dollars
On a light and fluffy note – 80% of the adults with a long-time best friend say the cost of having a best friend has been worth every cent.
TopCashback spokesperson Natasha Smith told the Mirror: "Those friendships which stand the test of time are often the most important in our lives.
"However, they come at a cost. From train tickets once a month to flights and a new dress for a wedding on the Italian coast, the price paid for having a best mate can soon add up."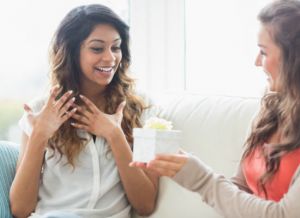 Using activities with friends as a finance motivator
Putting this all into perspective, it might be worth considering how you handle your personal finances. For example, have you got a savings account and, if you do, what are you saving for? Shopping around for a savings account with a decent interest rate, may help you to gain a little extra coin as you squirrel money away for that upcoming beach trip with your best friend.
Speaking of trips away, getting travel insurance will also ensure any loss of your favourite jewellery won't cost you more in the long run if you have to replace it. Giving your travel companion a gentle nudge to check their travel insurance policy could also help your friend avoid any nasty surprises!
How could a budget help my friendship?
Using a budget to help your friendship might seem odd. But knowing when to splurge and when to save may just help you put that money aside for your best friend's birthday present, or their post break-up chocolate. You really do take on an unwritten contract when it comes to friendship – which may or may not include a Hugh Grant movie marathon…
Budgeting guides will help you keep on track for saving for big expenditures, such as a house deposit, but will also give you an idea as to how much is left over for your best friend bonding.
How do I set savings goals?
Financial information website Sorted.org.nz says savings goals should be specific and it helps to write them down. Keep the goals simple and, where possible. Give the goals a timeframe and a dollar amount.
Top savings tips – So you can afford that night out with mates
A tight budget is harder to stick to, so make sure you are realistic about how much you need – including some fun money. It's perfectly acceptable to include coffees and concerts in your personal budget. Sorted even encouraged it!
Budgets are not just for those struggling with debt. Budgeting can mean the difference between feeling in control of your budget, rather than living pay cheque to pay cheque.
If you are spending less than is coming in, you can 'pay yourself first' and work out how much you can save each payday.
If you are spending more  than is coming in, you can work out how where your extra money is going – and if there is anything you can cut back on.