If you need to supercharge your money management, then try using the personal finance tools on your bank's website. These tools enable you to find out at a glance where your money is really going, and begin to budget the easy way.
Each bank is different, but the tools show a snapshot of your overall finances, help sort your spending into different categories, and can create a budget automatically. They give you power to change the way you spend and save.
What's more, they're dead easy to use because they import your statements and categorise the transactions automatically. You simply tell the tool once that "Countdown" is groceries or "Hammer Hardware" is home maintenance and the software automatically recognises that in the future.
Personal finance software is simple, but effective. Finding out 10% of your spending is for eating out, 10% goes on electricity, or even 1% is bank fees can be a very powerful incentive for change.
Here is a snapshot of the software currently available:

ANZ MoneyManager. You don't need to be an ANZ customer to use this product. Once you've entered user names and passwords it can download statements from other banks "" including overseas ones. That means that your entire banking can be viewed from one dashboard. This makes sense for people who have their current account with one bank, but other accounts with another. Free

ASB Track My Spending. This is a very simple piece of software that simply tracks your spending and budget. Only ASB accounts can be included. It has a useful "My Allowances" section that allows you to enter weekly, monthly or annual spending allowances for categories and click on them to see how much money is still available that period.Free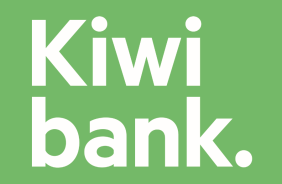 Kiwibank Heaps.co.nz.Although a Kiwibank product, Heaps.co.nz is marketed to all Kiwis. Anyone can join and import their bank statements. If you're a Kiwibank customer your statements will be imported automatically. Like many of the packages it's possible to set goals in Heaps.Free.
At the moment these tools are online only, however it's almost inevitable that the banks will offer Android and iOS versions of these tools in the future.