Stuck at home and looking to make the most out of it? Canstar explores how you can make money from home.
Over the past 18months, we've spent more time than ever at home. Much like in the rest of the world, COVID-19 has shifted our office to our living room and our vacations to strolls around the local park. But with all this time at home, people may be wondering how they could better use it. Not to say binging reruns of Friends isn't a good use of time.
Freelancing and side-hustles are a great way to make money from home. Whether in addition to your main job, or replacing the traditional job structure, working from home can provide great flexibility to your life. But if you're looking to start making some extra cash, what are some of the best ways that you can make money from home?

10 ways to make money from home
1. Sell unwanted items online
This is probably the easiest, and most obvious. Our homes are filled with the things we love. And then… a whole lot of other things we probably don't. Old clothes that are no longer our style (or size) workout gear we never use, that air fryer and pasta maker you got the last lockdown and never used. The list goes on.
Having a good clear out of unwanted goods can be a great way to generate some income, while clearing up your house. It's a win-win. 
It's simple, too. Popular sites such as TradeMe, or even Facebook Marketplace, make it as easy as uploading a couple of pictures from your phone.
2. Freelance
The gig economy is in full swing. Traditional workplaces and traditional careers are on the out for a lot of workers across the world, as many skilled individuals are valuing freelance work and short-term contracts over permanent positions. 
Is there a way you can use your skills outside of your nine-to-five?
Designers, writers, developers, videographers, teachers, musicians and consultants are just some of the in-demand positions within the freelance world. Using your skills to work as a freelancer can be a great way to make money from home. There are many platforms online where you can bid for jobs from clients needing short-term work. And it can be a great way to make extra money on the side. Who knows, it may even grow to become your main income source!
Some popular sites for sourcing freelance work are Freelancer, Fiverr, or Unicorn Factory if you're looking for NZ-only work.

3. Get crafty
The world may be dominated by mass-made commercial goods, but nothing beats small locally made goods. If you happen to be crafty, you could look into making and selling some goods. That could be art, ceramics, jewellery, or a variety of other accessories.
Before you get too excited, though, make sure to consider the costs. That doesn't only mean the cost of supplies, but also things like packaging and shipping, plus any fees from the sites you use to sell.
4. Complete online surveys
If you have some spare time on your hands, you could try completing online surveys in a bid for some extra cash. Many sites online offer cash and vouchers as incentives for filling out online surveys. Some even offer more if you then recommend friends and family to fill out the surveys, too.
Bear in mind, what's on offer can vary. Some offer cash, some vouchers. Some offer it to everyone who completes the survey, some put you in the draw for a chance to win prizes. In this case, you may be less likely to win, but if you do it's usually a much more substantial prize.
Some popular sites include i-Spy, Nielson, and Valued Opinions.
5. Start a blog (or vlog)
Starting a blog can be a great way to make money from home. But don't expect quick returns. It's a competitive market, and getting traffic can be a slow process. Most blogs earn money through advertising revenue or by creating paid content. For these to be feasible options, you'll need a decent amount of visitors to your site.
You can start a blog using a variety of platforms, such as WordPress, Blogger, Weebly, Tumblr, Wix and Squarespace. From there you will need to start posting and build traffic to your blog, and consider spreading awareness using other platforms, such as social media. The more traffic your blog has, the easier it will likely be for you to then make partnerships to monetise your blog.
If you prefer to go down the vlogging route, the rules are more or less the same. The market is competitive, and you'll need to promote your content to try to build exposure. It won't make you money at first, but once you start getting that exposure, you can start earning money from ad revenue alongside paid promotions.
YouTube remains the most popular platform for vloggers, But the rise of TikTok has also seen some quick financial gains for its most popular users.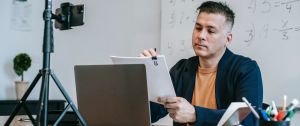 6. Tutor Online
If you want to make money from home, why not give tutoring a go?  For those who have teaching or tutoring experience, there are plenty of companies online that you can use to offer your services. If you are an expert in a certain field, you may be able to tutor in that field without any need for teaching experience.
You can find tutoring jobs on regular job sites such as TradeMe and Seek. Or if you want to tutor on a more freelance basis, you can do so through sites such as Freelancer and Fiverr.
7. Invest
This is really something that you should probably already be doing. Interest rates on your average bank account have fallen to record lows. In fact, they've fallen well below the rate of inflation. This means the money in your savings account is essentially decreasing in value.
Despite this bank accounts are a great safety net for your money, and can be a valuable part of your savings goals. But they shouldn't be where you keep everything. Investing can be a great way to get more from your money. It does, of course, come with risks and it's important to remember that anything you invest you could lose. 
What online share trading apps are on offer in NZ?
The display order does not reflect any ranking or rating by Canstar.
Provider
Link to Provider
Markets
Membership
Fee
Fees
FX fee
US
No
<300 shares: US$3 per trade
>300 shares: US$0.01 per share
0.5%
NZ/OZ/
US
No
<$3000: 0.5%
>$3000: +0.1%
0.4%
NZ
No
99c-$1.98 per trade
$1 transaction fee
1% of amount invested
N/A
US
No
None
(0.5% optional
express funding fee)
1%
This information is not an endorsement by Canstar of online share trading schemes or any specific provider.
8. Become a translator
For obvious reasons, this one won't work for everyone. For those who are fluent in multiple languages, you can offer up translation services. Some tasks may include translating telephone, video or website conversations or content, certifying and proofreading documents, providing subtitling or voice-over work, and creating multilingual designs or copy.
9. Create online courses
If you're an expert in your field, with years of expertise, you may look to monetise on that knowledge. One way you can do this is by creating online courses. If you're a whizz when it comes to SEO or a master of Excel, you could look to create online courses in these topics. Google is the go-to for people wanting to learn a new skill, so if you have one to offer, a course could be a great way to bring in money. 
You could do this on a website of your own, or an existing platform such as Udemy. You could even create video lessons for a platform such as Skillshare.
The best part is, once the course is set up, you can make money from home without putting in the constant work! Sure you'll need to do some tinkering and updating, but it has the potential to create some great passive income.
10. Become a (virtual) assistant.
A virtual assistant is more or less exactly what it sounds like. Virtual assistants work remotely to help a company with managing things such as phones and email, invoicing customers, completing data entry, presentations and any other bookkeeping needs. 
Do note, some prior expertise or experience with admin or assistant work may be needed. 

Things to Consider
Working from home, whether as a freelancer or through artsy side hustles comes with a lot of perks. Not only can you make some great cash, but it can offer a lot of flexibility. But there are a couple of things to consider:
Tax
When you get paid through an employer, you just need to fill out a tax form and your employer does the rest. But any money earned through side hustles will have to be declared on your tax return.
Additionally, if you go full freelancer, and give up a permanent position, you may need to do your own taxes. If you go through a third party, they may deduct tax before sending you your pay, but it's likely that if you're freelancing, or making a substantial income through selling goods, you'll need to do your own taxes. Be sure to check that you are meeting your tax obligations.
KiwiSaver
If you're a freelancer or contractor, you're classed as self-employed. This means that you won't have any employer chucking money into KiwiSaver for you. You can still sign up yourself and make your own contributions, however. Additionally, as long as you contribute a minimum of $1,042.86 each year, you'll still be eligible for the $521.43 government contribution.
Ts & Cs, privacy agreements and fees
If your side hustle is selling some of your stuff on TradeMe, you won't have to worry about this too much. Sure TradeMe takes a cut of each sale, which needs to be factored in, but it's usually not going to cause too many issues.
If your work relies on third-party sites, however, it's important to keep some of these things in mind. Digital sites can change their Ts & Cs whenever they want, along with privacy agreements and fees. How is your sensitive information treated? If you have money linked to the site, how secure is it? If you do a job and don't receive payment, what insurance policies are in place? 
Time
This is the big one. Most side hustles don't explode overnight. Your blog could take years to become profitable; your homemade jewellery could struggle to sell; your investments could come up short.
Even the most experienced freelancers often struggle when starting out, as employers favour freelancers with a good site history. Even if you have years of experience, if you don't have reviews on your Fiverr account, you'll find it harder to get picked. 
Building up your brand takes time, and many people won't give you a look until your brand is at least somewhat built. You'll need to be patient, and don't bank on your home hustle replacing your job just yet.
Safety in savings
Making more money is something many of us would love to do. But it's just as important to be smart with the money you do have. Putting away money each pay to savings is a crucial part of achieving financial stability. And while shares and investments have grown in popularity, the safety offered by savings can't be ignored. You won't see the returns you could through investing, but you'll also find comfort knowing your savings account won't implode.
Ideally, you shouldn't put all your money in one basket, whether that's shares or a savings account. But, you should be getting the best deal on all your baskets.
Savings accounts can be a great way to keep your money safe while earning modest interest. Some accounts even offer incentives to those who don't withdraw. If you're unsure whether you're getting the best deal on our savings account, click the button below and start comparing with Canstar.
Compare savings accounts with Canstar
---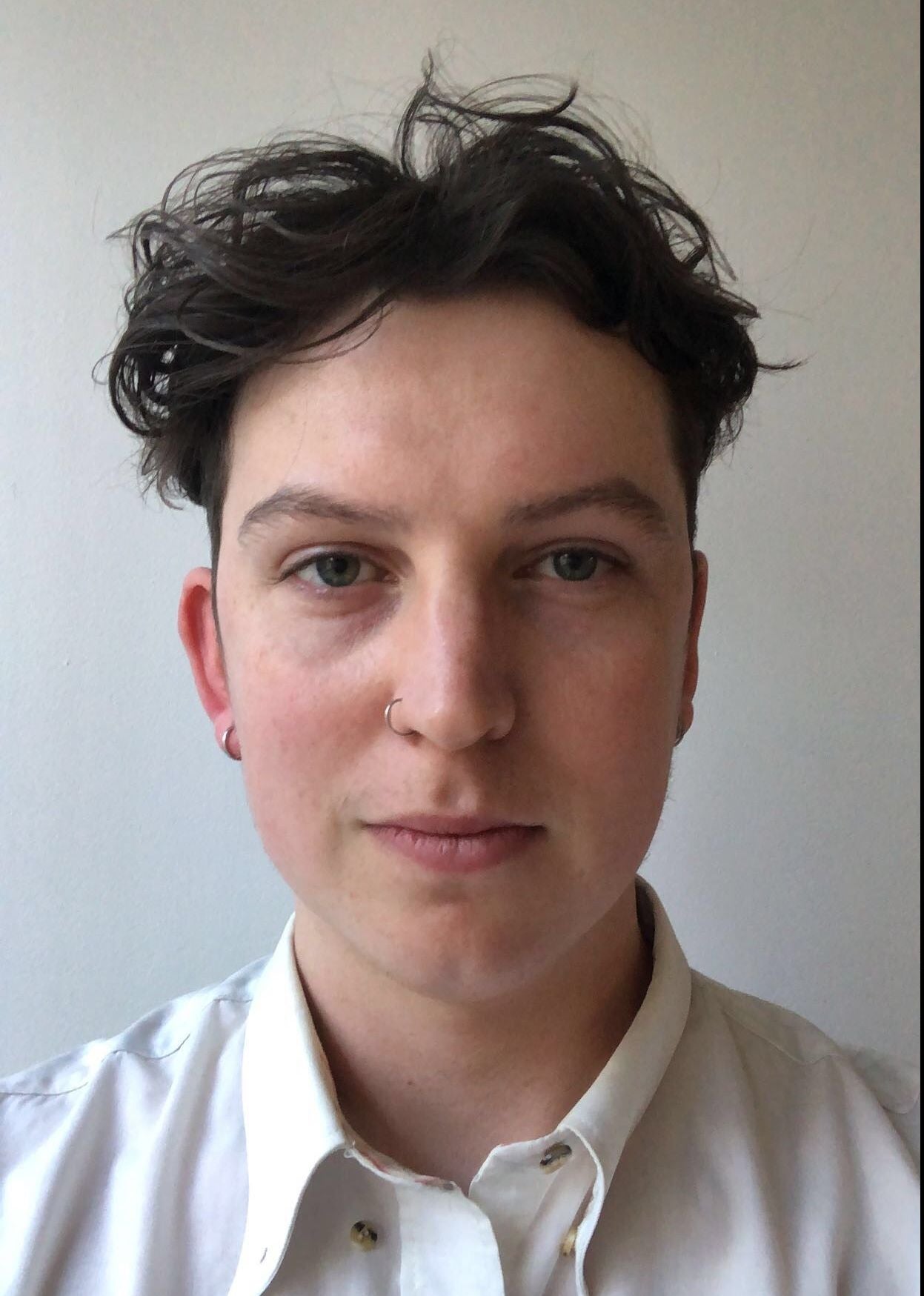 About the author of this page
This report was written by Canstar Content Producer, Andrew Broadley. Andrew is an experienced writer with a wide range of industry experience. Starting out, he cut his teeth working as a writer for print and online magazines, and he has worked in both journalism and editorial roles. His content has covered lifestyle and culture, marketing and, more recently, finance for Canstar.
---
Enjoy reading this article?
You can like us on Facebook and get social, or sign up to receive more news like this straight to your inbox.
By subscribing you agree to the Canstar Privacy Policy