Whether it's for a holiday, a house or just for a rainy day, getting into the habit of saving some money each month can really pay off.
In fact, you could even end up $630 richer in just a year, if you follow a few conditions linked to a bonus savings account, Canstar research shows.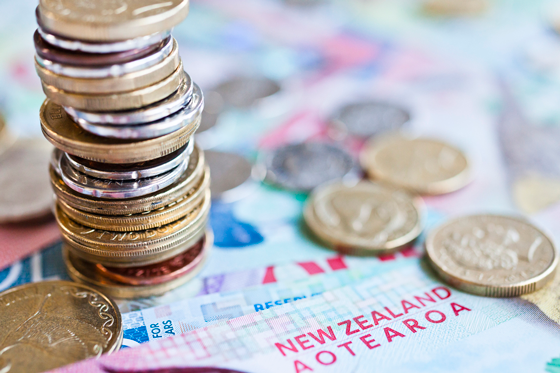 Canstar compared and analysed 31 savings accounts from 11 providers, including 9 bonus saver accounts, as part of its annual star ratings.
Read Canstar's full savings report
And serious savers could reap the rewards of exercising a little extra discipline, the research shows.
Canstar has run the numbers on a saver starting out with $25,000 in a bonus saver account. Researchers have then compared what that saver's balance would look like, based on how closely the customer follows the account conditions.
Conditions vary depending on the account, but common requirements of online bonus saver accounts include:
Increase balance by a certain amount each month
Increase balance by a certain amount with one withdrawal allowed
Deposit a certain number of times with no withdrawals
No withdrawals each month
What happens if I make a withdrawal from my online bonus savings account?

While it is obviously ideal to stick to the rules at all times when it comes to a bonus saving account, a slip up here and there is far better than abandoning the conditions altogether, Canstar research shows.
If, for example, a saver starts out with $25,000 in savings, deposits a total of $12,000 over the year and follows the account conditions, then they'll end up with more than $500 ($630) in bonus savings*.
If that same saver with $25,000 in initial savings missed out on the bonus every second month for the first six months, they'll still get $465*. That is $165 less than the best-case scenario. But it's not nearly as bad as if a saver misses out on the bonus for the entire year – then they'd only get $58 in savings!*.
Here's a full breakdown of how the different savings strategies could impact on your final bank balance:
Benefits of Bonus Interest – 12 Months of Savings on a Starting Balance of $25k
Bonus Saver Accounts
Starting Balance
Total Deposit
Closing Balance
Interest Earned
Case 1: Receive the bonus for the entire 12 months
$25,000
$12,000
$37,630
$630
Case 2: Miss out on the bonus every second month for the first 6 months
$25,000
$9,000
$34,465
$465
Case 3: Miss out on the bonus every second month for the entire 12 months
$25,000
$6,000
$31,317
$317
Case 4: Miss out on the bonus for the entire 12 months
$25,000
$0
$25,058
$58
Flexible Saver Alternative
Case 5: Non-conditional account
$25,000
$0
$25,222
$222
Source: www.canstar.co.nz. *Calculations based off a starting balance of $25,000 and monthly deposit of $1,000 in months where bonus is achieved. Case 1 to 4 uses average base and bonus interest rates for bonus saver accounts rated in Canstar's Savings and Transaction Account Star Ratings 2018 Regular Saver profile. Case 5 uses average base rates for accounts rated in the Flexible Saver profile.
How can I increase the chance of boosting my savings?
Leaving the money to stack in up a savings account can be extremely satisfying – but also requires self-control. So how do you maximise your savings?
Canstar provides some tips on how to make the most of your savings:
Compare savings accounts rates on Canstar.co.nz, so you know you are getting the best deal.
Make your savings goal as visual as possible; remind yourself what you are saving for. Try renaming the account, such as to, "house deposit". Canstar also has some more tips on saving toward a house deposit.
Automate it – try setting up an automatic payment from your transaction account to your bonus savings account, so you don't have to remind yourself to follow the minimum deposit requirement.
Keep a spending diary, either on pen and paper, or electronically. That way, you can see where it's possible to cut down on some expenses and add it to the savings account, instead.
If you get a pay rise or bonus, see if you can muster the willpower to put the extra cash into a savings account, rather than squandering it.
Get to know your spending personality, so you aren't throwing away money on fees for services that you aren't even using. Here are a few pointers on discovering what type of transactor you are.
Find a savings account that matches the way you save. A savings account is about more than just the rate, you want to make sure the facilities match your individual needs.
Read Canstar's full savings report
Enjoy reading this article?
Sign up to receive more news like this straight to your inbox.
By subscribing you agree to the Canstar Privacy Policy