Savings still a worthwhile endeavour despite low-interest environment, says award-winning Heartland Bank
Find out how each savings account compared
After researching analysing and comparing more than 39 different savings accounts from 10-providers, Heartland Bank has come out on top, winning Canstar's Bank of the Year – Savings 2019 award, for the second year running.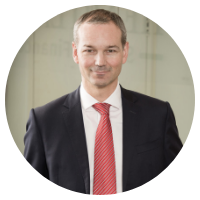 New Zealand's Official Cash Rate (OCR) might have eased to a record low, but savings are still a fruitful endeavour, says Andrew Ford, Deputy Chief Financial Officer at Heartland Bank – Canstar's Bank of the Year – Savings 2019.
Leading in both the Regular Saver and Flexible Saver customer profiles, Mr Ford says that Heartland's competitive base rate of 2.15% offers outstanding value when compared with the rest of the market. Here, he shares some of his best advice for Kiwis hoping to boost savings in a low-interest environment.
 What sets Heartland Bank apart in terms of savings?

 At Heartland Bank, we're passionate about helping New Zealanders with their savings. One of the key things that sets us apart is that we make it fast and simple for people to set up a savings account or a term deposit, whether or not they are already one of our customers.
Our interest rates are also very competitive in the market, in particular, our on-call savings rate for our Direct Debit Account which currently offers a market-leading interest rate of 2.15% per annum.
We're also continuously looking for new ways to help our customers with their savings. For example, we recently developed an innovative new product called YouChoose, primarily aimed at people in their 20s or 30s. The account offers an excellent on-call savings rate which means that if you have your salary being paid directly into your account, you are immediately earning interest on every dollar. The account is also coupled with a small overdraft (again, with a competitive interest rate) to cover unexpected expenses between pay cheques. Ultimately, the product makes it easy for customers to stay in the saving (interest-earning) zone, whenever possible.
What can Kiwis do to boost savings right now?

Do your research to compare the interest rates offered by the banks for different terms as well as the account terms and conditions on offer to see where the best deals are. While you're carrying out this research, parking your savings in a Heartland Bank Direct Call Account means you're still earning a healthy interest rate on your savings until you decide how you want to invest your money.
If you don't have a short or medium-term need for funds, long-term deposits often offer a higher return and provide the ability to have interest paid to you quarterly or even monthly to provide additional income – which is particularly valuable to retirees.
It's also a good idea to spread your savings across a range of different terms, for example, keep some money on-call while opening a three month and one-year term deposit. This will mean you can take advantage of more competitive interest rates as they come to the market. Of course, it's always a good idea to get independent financial advice to guide your decisions.
Finally, getting your salary paid directly into a Heartland Direct Call Account or YouChoose Account means that you're earning interest on that money as soon as it hits the account. From there, only take out money as you need it. If your salary is paid into a transactional account that pays little or no interest, you're not only foregoing the interest that you could have earned on that money, but you're also relying on yourself to be disciplined about transferring money into your savings account at regular intervals.
Recent surveys have shown around only a quarter of New Zealanders have savings; why are they so important?

One of the most important reasons for having savings is to set yourself up for unexpected events that may occur in the short term such as a costly repair or dental bill which could otherwise cause significant stress. It's also great to be thinking about the future and the savings you'll need to achieve your long-term goals such as buying a house or setting yourself up for comfortable retirement.
Getting into good savings habits reduces our reliance of debt for discretionary items which is a good thing. Paying for these items from your savings ultimately means that you're paying less for them than if you need to get a loan to purchase the item, as you'll pay interest on top of the amount you've borrowed.
Making the effort to save also comes with the benefit of setting a great example for your kids who learn and adopt a lot of the financial habits that we have.
If saving for a particular goal, say a car, what do New Zealander's need to consider when choosing between a term deposit and a savings account?

The most important thing is to think about how quickly you want to buy the car – is it a near, medium or long-term plan? This will determine how quickly you may need to access your savings and therefore whether you would be better to have it immediately available in an on-call savings account, or investing it in one or more term deposits to maximise your return before you're ready to buy.
Canstar's verdict: Why Heartland Bank is the Savings Bank of the Year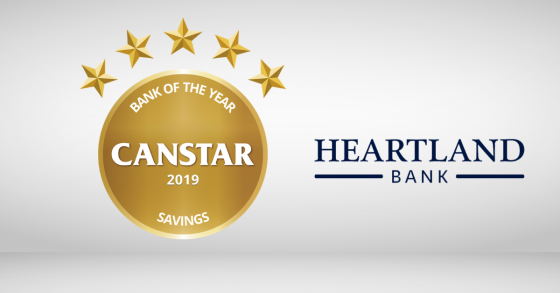 Heartland Bank's Direct Call Account led the competition in both Canstar's Flexible Saver profile and Regular Saver profiles," says Canstar New Zealand's general manager Jose George.
"The Direct Call Account has a 2.15% base rate, with the benefit of no conditions attached, unusual for a market-leading rate," Mr George explains.
Heartland Bank also offers extremely competitive rates across each of its term deposit products, performing particularly well in the features category, according to Canstar's research.