Co-author: Ellie McLachlan
If you're worried you might not meet the eligibility criteria to take out a personal loan, you might want to consider a guarantor personal loan that allows you to team with a guarantor to co-sign your credit agreement. Canstar explains the key things you need to know about guarantor personal loans.
When considering your application to take out a personal loan, lenders will consider the deposit amount and your eligibility based on things like your credit history, income, debts, age and financial stability. They do this to responsibly determine whether you will be financially capable of paying off your loan plus interest. Some borrowers who might not meet the necessary criteria can consider using a guarantor loan.
What is a guarantor personal loan?
One option for taking out a personal loan is to ask your parents or a trusted person in your life if they would be willing to act as your personal loan guarantor, to help you secure the loan. It's worth noting this is not a request that should be made or granted lightly, considering the significant financial stress this could put on a person.
If you do find someone to act as a guarantor, they will be liable to make the loan repayments if you, as the borrower, fail to do so. And, in order to be a guarantor, the bank will need to be satisfied that the guarantor has the capacity to repay your loan.
Going guarantor? Consider the risks before signing on the dotted line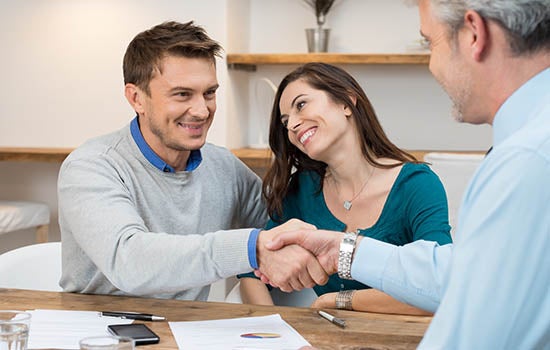 If you have decided to be a guarantor for a close relative or friend, you should first consider some of the associated risks with locking yourself into this type of loan (you can change your mind, though, under certain circumstances).
You could risk getting a bad credit rating if you and the borrower can't pay back the guaranteed personal loan. A default or non-payment on your credit report can make it difficult to borrow money in the future, and may also affect your credit score. Check out our list of tips for avoiding 'black marks' on your credit rating.
If you've put up an asset to guarantee someone else's loan, you might not be able to use that security for your own loans in the future.
You could go bankrupt; even assets you haven't offered as loan collateral can be sold in the case of an outstanding debt.
You'll have to pay the loan, even if you fall out with the borrower. It's important to consider your relationship with the borrower beforehand, in case something goes wrong.
It's definitely worth closely considering all the pros and cons before making a decision. You might even find you could help in other ways, such as contributing to some repayments on the personal loan to help the borrower pay it off quicker.
To avoid getting yourself in any financial trouble, it's a good idea to fully check the terms and conditions of the loan agreement before signing up to be a guarantor.
What's the difference between a guarantor and co-borrower?
While a guarantor is liable to pay the loan if the borrower defaults, a co-borrower is responsible for the repayment of the whole debt, just like the original borrower. A co-borrower is subject to the same financial and legal penalties as the original borrower if payments are missed or the loan defaults, meaning obligations for the co-borrower are the same as if they had taken the loan out themselves.
Want more finance tips?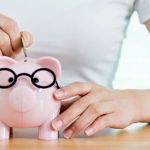 Sign up for free to receive more news and guides, straight to your inbox.
By subscribing you agree to the Canstar Privacy Policy.