.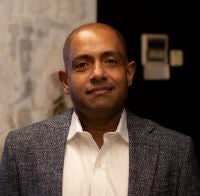 Canstar NZ General Manager, Jose George, weighs in with his opinion on what is happening in the KiwiSaver market – and what investors should be aware of.
Canstar's research into New Zealand's KiwiSaver schemes reveals some intriguing insights into the market. 
In recent years, providers have come under intense pressure to lower fees, and our research shows they are doing exactly that. Our expert analysis shows fees have dropped between 4% and 8% over the main fund profiles of Growth, Balanced and Conservative. This is good news; it shows New Zealanders are getting a better deal on fees, which they wanted. 
But there is a bigger picture, that has become more nuanced as the market has matured. KiwiSaver is young – only 11 years old – but already has around $55 billion of funds under management. 
It is now being seen by the country's leaders as a key financial asset for New Zealand Inc. And at an individual level, we know investors are starting to look more closely at performance rather than fees.
These shifts in attitude are significant. This month, as we celebrate ASB and BNZ, our joint winners of Canstar's Outstanding Value KiwiSaver Scheme of the Year award, let's consider how KiwiSaver can contribute to our future.
Firstly, there's the role which it plays in individuals' lives. We would encourage anyone who isn't in KiwiSaver to sign up – beyond the employer contributions, there is an annual Government contribution. As such, even small employee contributions attract more funds. 
What is important, however, is to ensure the fund you're in is the right one for you. That's one that takes into account your life stage, risk appetite, values, among other things.
The research we did to find our Outstanding Value winners revealed significant disparities between players. Over a year of volatility in the markets, we saw returns varying from 20% to 4% in Aggressive funds, and between 8% to 2% for Conservative funds. Even Cash funds had quite differing returns.
Beyond straight returns, we know KiwiSaver members have become increasingly interested in ethical  investments and will look to shift to providers that align with their personal values.
More broadly, there are now high-level discussions around how KiwiSaver's funds can be used to lift the country as a whole. Organisations including the NZX, Financial Markets Authority and Financial Services Council have all recently considered KiwiSaver's potential to lift the capital markets and New Zealand's economy.
As it has been pointed out, the impressive infrastructure in countries like Singapore were built on the back of domestic funds. The potential for countries like New Zealand, as it builds its domestic wealth, Is clear.
But we have a long way to go. And it starts with each individual. We all need to start by becoming informed. Research the many KiwiSaver providers. Consider their fees, performances and values. And put your money in a fund which works for you. Doing so, creates value for all.