Squirrel's John Bolton runs us through his mortgage rate forecast for 2022, and what to expect from upcoming OCR announcements.
In last year's mortgage rate forecast, we were of the view that rates would drop below 2% and stay low, which they did for most of 2021. We also felt that house prices would begin to soften towards the back end of the year. We clearly got that one wrong.
A continuation of lockdowns and low rates has seen house prices continue to rise. But I think it's more a question of timing. And we do still expect to see house prices peak in the near term, then potentially soften a little against some big headwinds.

Official Cash Rate set to rise
For our 2022 forecast of mortgage rates, let's start off with a list of the official cash rate announcement dates for 2022. This gives some key dates that the market will get interest rate signals from the Reserve Bank of New Zealand:
24 Nov 2021
23 Feb 2022
13 April 2022
25 May 2022
13 July 2022
17 Aug 2022
5 Oct 2022
23 Nov 2022
The consensus at the moment is that the Reserve Bank will increase the OCR by 0.25% at each opportunity in at least the next two or three announcements. That could see the OCR hitting 1% in February and 1.50% by May.
In its latest full monetary policy statement, from August 2021, the Reserve Bank signalled a forward track for the OCR as follows:
We are already ahead of that. This forecast was made before the latest inflation data which has come in higher than expected. My read is that the Reserve Bank is still viewing inflation as transitory. With higher costs coming through from fuel and supply side issues. There is also a demand driven spike for products given the difficulty accessing services during COVID (less travel, eating out and entertainment). But consumerism is likely to come under control with a reduction in discretionary income from interest rate increases.
Inflation impacts interest rates
The surprise jump in inflation will likely cause interest rates to increase faster in the short term. And we are already witnessing that. The Reserve Bank has forecast the OCR peaking at around 2%, which would have fixed mortgages a little over 4%.
The current 5-year fixed housing rate is already over 4.5%. Which mathematically implies that 1-year fixed mortgage rates will reach 5.5% within four years.
| | | | | | |
| --- | --- | --- | --- | --- | --- |
| | Now | Nov 22 | Nov 23 | Nov 24 | Nov 25 |
| Implied 1-year fixed rate | 3.19% | 4.31% | 4.47% | 4.99% | 5.5% |
Combining the RBNZ forecast with the current market view gives us a range for the 1-year fixed home loan rate of between 4% and 5.5% over the next four years.
The good news? This is the new normal
Thoughts of 8% rates are a thing of the past. Of course, there will be those out there that think rates of 8% are still a possibility. They aren't. With over $300 billion of mortgage debt in New Zealand, the economy would be brought to its knees well before hitting these types of rates.
My view is that the market is over estimating interest rate rises and that the New Zealand economy and global economy will struggle as they come off stimulus. I don't think the economy is particularly strong, and longer-term there is still a strong underlying deflationary force from technology.
I'm expecting to see a sharp jump in rates, most of which has already occurred, and then a more gradual increase in rates over the next two years. My pick would be home loan rates settling around 4.5%.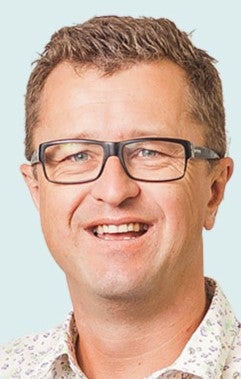 John Bolton founded Squirrel in 2008. He is a former General Manager at ANZ, where he was responsible for the bank's $60bn of retail lending and deposits. He has 10 years of senior banking experience behind him in financial markets, treasury, finance, and strategy, and is a director of Financial Advice New Zealand, the industry body for financial advisers.
---
Enjoy reading this article?
You can like us on Facebook and get social, or sign up to receive more news like this straight to your inbox.
By subscribing you agree to the Canstar Privacy Policy