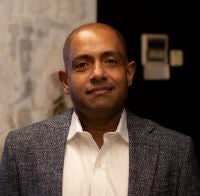 Simplicity is taking on the big banks by launching a floating home loan geared at first home buyers. Canstar NZ General Manager, Jose George, weighs in on what this could mean for the New Zealand home loan market 
This week, KiwiSaver provider Simplicity launched its home loan offer, signalling an intent to tackle the big banks for first home buyer business. 
The move – which is dramatic but perfectly fits the brand's challenger status – is interesting for several reasons.
The headline is easy to spot, and has been well covered by the commentary so far. The 2.95% rate is extraordinarily low. Simplicity founder Sam Stubbs said as a non-profit, Simplicity is able to lend at a much lower rate than the banks.
We know from our research that Simplicity's customers like its status as a non-profit, its philanthropy and its ethical investments.
The ability for its non-profit status to extended into these types of offers is likely to be well received. What is particularly interesting is the decision to offer a floating rather than fixed rate. The vast majority of borrowers – more than 80% – are on fixed mortgage rates. The market is tight and the Reserve Bank's recent decision to slash the Official Cash Rate to 1% has resulted in some highly competitive offers from our mainstream banks.
In New Zealand, floating rates tend to be more expensive than fixed, which is what makes Simplicity's move unusual. Its offer undercuts both fixed and floating rates currently on the market. 
With interest rates likely to go further south, those taking up Simplicity's offer could gain from being on a floating rather than a fixed rate. Further, floating rates have the added advantage of no break fee should borrowers wish to move to another lender.
Simplicity's offer is available to a limited number of people, selected via a ballot. With just 2% of the KiwiSaver market, and strict criteria for borrowing, Simplicity's offer may have a limited impact on the home loan market. 
Even so, it does throw a challenge out to the mainstream banks to consider the pricing of their floating rates. 
At Canstar, we will certainly be watching this with interest, including how larger providers may approach their floating rate pricing in the future.