If you're getting out the tools for a large scale home reno, know that there are a couple of things to consider first about your home insurance.
Home renovations and DIY programs have inspired a generation of Kiwi home owners to carry out their own renovations. But before you get out the sledgehammer, there are a few things you need to know about how home renovations can affect your home insurance coverage. Here's what to think about before you knock down that bathroom wall …
Your Home Insurance Policy: What to Think About
Tip 1: Notify your insurer
It's always a good idea to let your insurer know you're doing major renovations. Either they'll give you a green light that you're able to maintain your cover, or they'll let you know if you need any additional insurance.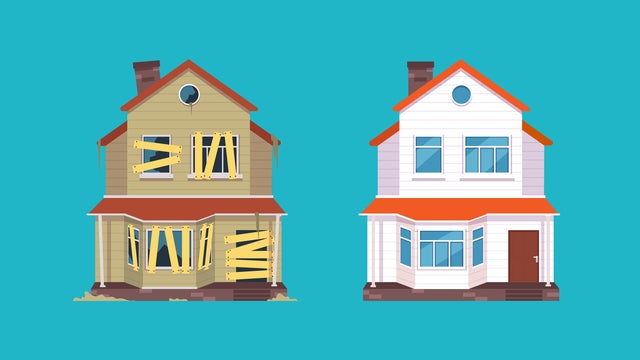 Tip 2: Check your home insurance policy for any exclusions
It's key to check your policy before you start DIY-ing, to see what the exclusions and limitations are. House insurance policies generally won't cover major renovations, but some will cover minor, non-structural work. The key message: double check the specifics of what your policy covers.
For example, will it cover damage or theft to your home during the period of construction/work. Just make sure your reno won't mean a claim on your home insurance will be rejected.
Tip 3: If this is a DIY renovation, is that covered?
Be cautious and make sure DIY renos are covered by your home insurer. Read your policy and ask them directly. Things such as electrical wiring often need to be done by a licensed professional. If you go ahead and do it yourself, don't expect to be covered by your insurer.
Note that if you're after a construction loan, the lender will want to approve a professional contractor and DIY-ing might not be appropriate.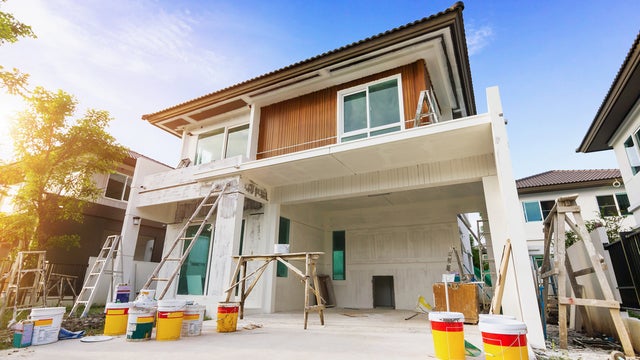 Tip 4: Ensure any tradies or contractors have the cover they need
If you're getting work done by builders or other tradies, check that they have insurance, and find out what other cover (if any) they have. This way, if there are any faults or issues caused by their work, their insurance could help out. It's a good idea to get any arrangements you make in writing. 
Tip 5: Update your home insurance when the work is finished
Any renovations to your home could change the amount of money you'll need to rebuild if it's damaged or destroyed. So give your insurer a ring and let them know.
---
Compare Home and Contents Insurance with Canstar
Canstar makes it easier for you to quickly check how home and contents insurance providers stack up across a range of categories, including: Value for Money, Process, Speed of Response, Ease of Claim, Quality of Service and Communication. Check out the results of our latest research below, and click on the big button for more details.
Compare home and contents insurance with Canstar
---
Your Home Loan: What to Think About
Does your home loan provider know you're renovating?
If it's a coat of paint or fixing something minor, you probably don't need to worry about telling your lender you're renovating. But if you are knocking down any walls or building a new room, it might be helpful to give them a ring. 
The reason? A renovation can affect the value of your home, which will affect how much security the bank has over your loan. A well done renovation can increase the value of your home, but a bad (or half-finished) job can lower it. Have a chat to your lender about any major plans.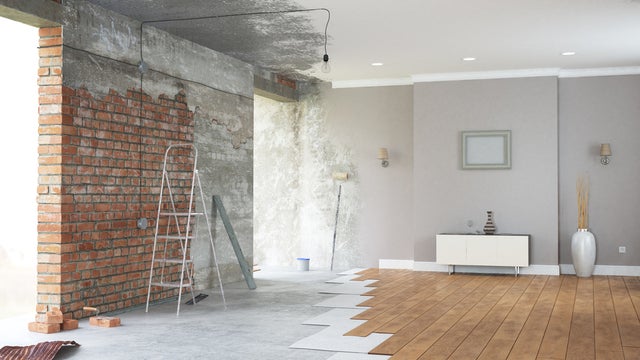 If you're in the market for a home loan, to read more about our five-star home loan awards click here, or to compare rates using our free mortgage comparison tool hit the button:
Compare home loan rates for free with Canstar!
Enjoy reading this article?
You can like us on Facebook and get social, or sign up to receive more news like this straight to your inbox.
By subscribing you agree to the Canstar Privacy Policy