Looking for the best crypto to invest in? Canstar looks at the most popular cryptocurrencies, ranked by market cap.
The world's dominant cryptocurrency, Bitcoin (BTC) currently has a market capitalisation over $1 trillion, that's more than the valuation of Disney and Mastercard together. But, the world's oldest crypto isn't the only cryptocurrency giving traditional stocks competition.
As the total crypto market cap continues to creep towards $4 trillion, it's fair to say that interest in the crypto market is close to an all-time high.
So, which cryptocurrencies are currently in the top 10 by market cap? And what attracts traders, investors and crypto proponents to these currencies over the rest?
---
Where can you buy Bitcoin in NZ?
The display order does not reflect any ranking or rating by Canstar. The table does not include all providers in the market. 
| | | | | | |
| --- | --- | --- | --- | --- | --- |
| Provider | Link to Provider | Fiat Currencies | Bitcoin | Other Currencies | Est. |
| | | NZD | Yes | 100+ | 2017 |
| | | NZD, AUD, USD | Yes | 24 | 2013 |
| Coined | | NZD | Yes | No | 2013 |
| Dasset | | NZD | Yes | 31 | 2017 |
| Easy Crypto | | NZD, AUD | Yes | 100+ | 2018 |
| Kiwi Coin | | NZD | Yes | No | 2014 |
| Swyftx | | NZD, AUD | Yes | 228 | 2017 |
This information is not an endorsement by Canstar of cryptocurrency or any specific provider. Canstar is providing factual information supplied by providers. Cryptocurrencies are speculative, complex and involve significant risks. Canstar is not providing a recommendation for your individual circumstances or in relation to any particular product or provider.
---
What are the best cryptocurrencies to invest in 2021?
As there are now over 4000 cryptocurrencies, it can be hard to decipher which ones will generate the biggest returns for investors. And, of course, there can be a lot of volatility in the crypto market. However, as of the time of writing, these are the biggest cryptos by market cap:
Bitcoin (BTC)
Ethereum (ETH)
Binance Coin (BNB)
Tether (USDT)
Solana (SOL)
Cardano (ADA)
Ripple (XRP)
Weth (WETH)
USD Coin (USDC)
Dogecoin (DOGE)
Correct as of November 15, 2021.
1. Bitcoin (BTC) – market cap of $1,766,533,206,636
The world's first cryptocurrency, Bitcoin uses peer-to-peer technology to operate with no central authority or banks.
Bitcoin is open-source and is designed to be public, meaning no single person owns or controls Bitcoin and everyone can take part. Stored and exchanged securely on a digital ledger known as a blockchain, Bitcoin has many unique properties, including its rarity. There will only ever be 21 million Bitcoin in existence.
In terms of its performance to date, it's been an interesting year for Bitcoin. From a low of around $42,000 in July, it's now sitting over $90,000. Some of the big tech players, such as PayPal and Visa, have been adopting Bitcoin in their processes, in order to seamlessly push the cryptocurrency into the mainstream.
2. Ethereum (ETH) – market cap of $788,455,863,500
The second biggest cryptocurrency, Ethereum is a decentralised platform that runs smart contracts. These are essentially apps that run without any possibility of downtime, censorship, fraud or third-party interference.
These smart contract applications run on a custom-built blockchain, which enables developers to create markets, store registries of debts or promises, move funds in accordance with instructions given long in the past, as well as issue new cryptocurrencies, known as Ethereum tokens.
Recently, Ethereum has gained investor attention as a result of the announcement that it plans to clean up its carbon footprint and go green. In what it calls The Merge, Ethereum plans to slash its energy consumption dramatically by 2022. The plan involves an upgrade that aims to reduce Ethereum network's energy use by over 99%.
3. Binance Coin (BNB) – market cap of $156,258,453,339
Initially created in 2017 as an Ethereum-based token, Binance then migrated and became the native currency of Binance's own blockchain, the Binance Chain.
Binance Coin is a crypto token issued by the Binance exchange. It was created as a utility token for use within the Binance platform, and has a finite supply of 200 million tokens.
Binance Coin has drawn much attention in recent months, and has seen its price increase from $54 at the start of 2021 to a peak of $950 in May. It's currently sitting around $920.
4. Tether (USDT) – market cap of $106,226,972,918
Tether is a secure and transparent stablecoin pegged to the value of the US dollar. It was designed to form a bridge between fiat currencies and cryptocurrencies, to offer stability and minimal transaction charges for users.
Controlled by one of the biggest Bitcoin exchanges by volume in the world, Bitfinex, Tether faced some legal challenges in February 2021, when the New York Attorney General's office said Bitfinex used funds from Tether to cover up to $1.2bn in alleged losses.
Since then, despite being banned in the state of New York, Tether has exploded in popularity. It has almost doubled in market cap and expanded into a range of new blockchains, including Avalanche.
5. Solana (SOL) – market cap of $104,079,642,433
Solana is an open-source project that aims to be the world's first web-scale, high-performance, permissionless blockchain. It uses a revolutionary innovation called Proof of History, which gets rid of the need for blockchain members to have to solve and verify complicated mathematical puzzles (Proof of Work) by using a digital timestamp.
By removing performance bottlenecks, it allows transaction throughput to scale proportionally with network bandwidth. Solana can be earned by staking coins for validators who run the network, or by providing computing resources to validate transactions.
Solana is on a tear at the moment, hitting all-time high after high. Its performance is linked to its major improvements, and increased interest in the NFT space.
6. Cardano (ADA) – market cap of $91,857,884,566
Cardano is an open-source and patent-free blockchain platform built on a proof-of-stake consensus protocol known as Ouroboros, which validates transactions without the associated high energy costs.
The crypto asset was developed to address restrictive oversight while maintaining user safety and reliability. It brings together such disciplines as distributed systems, mechanism design and cryptography.
Due to a recent major upgrade, Cardano now offers users the ability to run smart contracts. Not only has this increased its competitiveness with rival Ethereum, but it has also driven its price growth.
Up close to 2000% during the past year, investors are keeping their sights set on Cardano.
7. XRP (XRP) – market cap of $81,310,133,704
XRP is the native cryptocurrency used by the Ripple Payment Network. Originally built for enterprise use, XRP aims to be a fast and cost-efficient cryptocurrency for cross-border payments.
Over the years, XRP has received recognition from some of the world's biggest banks and financial institutions, such as Bank of America, Santander and American Express, who have been using the cryptocurrency for a range of different applications.
After starting the year relatively low around 30c, XRP gained investor attention when it peaked at $2.74 in mid April. The cryptocurrency has also been in the sights of some of the world's biggest banks.
8. Weth (WETH) – market cap of $49,612,141,091
Weth is a type of Ethereum (ETH) that allows ETH to be traded on its own platform, as ETH isn't compliant with its own ERC-20 standard. It represents ETH 1:1 and converts, or wraps, your ETH into a Weth, allowing you to trade. Once the deal is done, you then convert your Weth back into ETH.
As merely a way of trading ETH, Weth's rise in popularity is directly linked to the rise and rise of Ethereum. However, there are plans to update the ETH codebase to make it compliant with its own ERC-20 standards, which will remove the need for Weth.
9. USD Coin (USDC) – market cap of $48,953,273,302
USD Coin is an ERC-20 token that is pegged to the US dollar. As the world's second-largest stablecoin with around $38bn worth of coins in circulation, each USD Coin is backed by one US dollar, which is held in a special bank account.
USD Coin is minted by Centre, which was founded by Circle and crypto exchange Coinbase to allow currency to easily move globally from crypto wallets to other exchanges, businesses and individuals.
In August, as part of its commitment to trust and transparency, Centre announced that it would change the make-up of its reserves entirely to cash and short duration US Treasuries.
10. Dogecoin (DOGE) – market cap of $47,363,287,716
Created by a product manager from Adobe in 2013 as a lighthearted alternative to traditional cryptocurrencies, Dogecoin's appeal is its internationally abundant supply, with over 10,000 new coins mined every minute.
As the world's most infamous meme coin, one that was hyped by Tesla's Elon Musk, Dogecoin is still in the sights of many budding investors.
Billionaire entrepreneur Mark Cuban recently showed his support for Dogecoin, as his basketball team, the Dallas Mavericks, became one of the first to start accepting payments in Dogecoin for its merchandise.
---
About the author of this page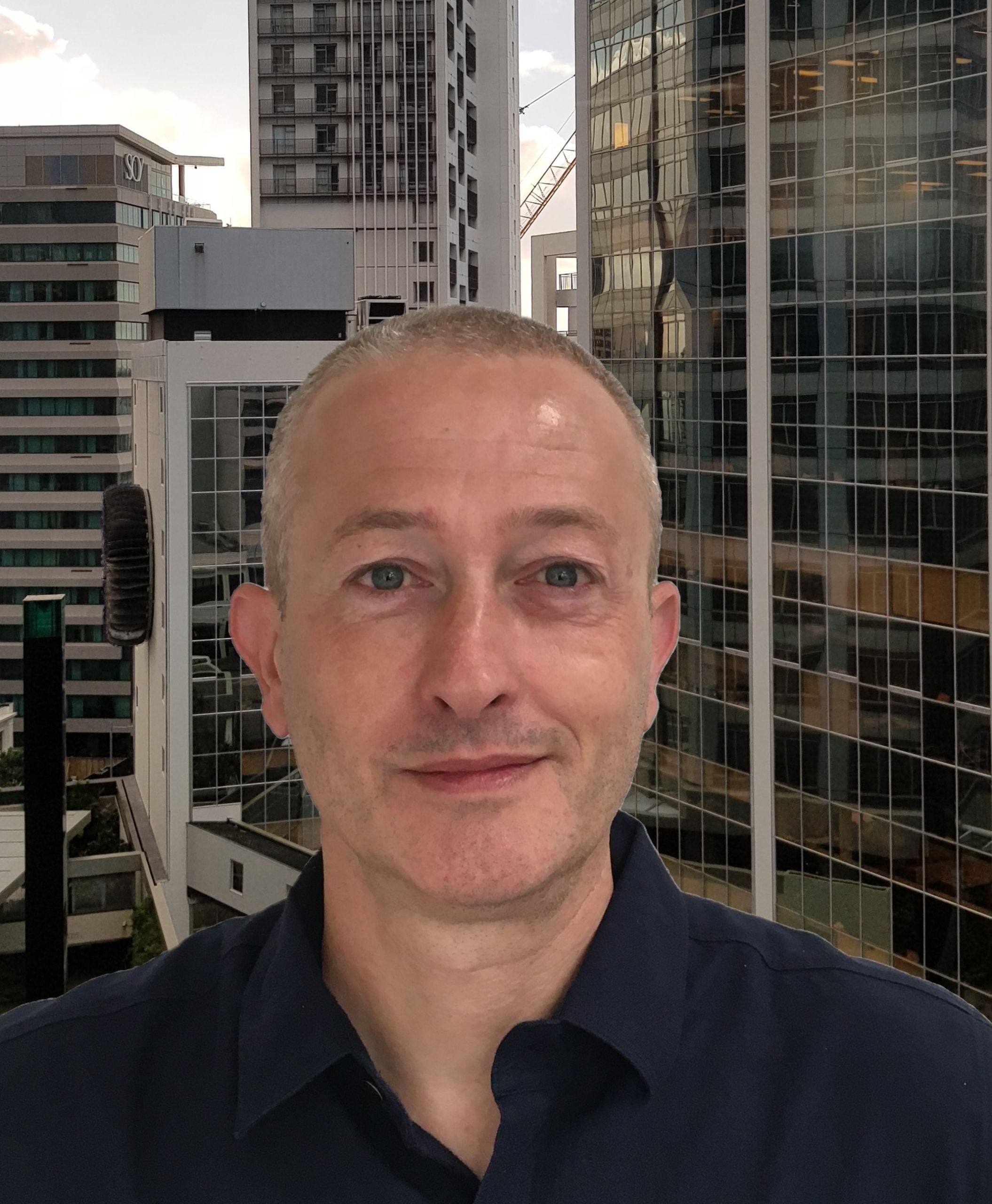 This report was produced by Canstar's Editor, Bruce Pitchers. Bruce began his career writing about pop culture, and spent a decade in sports journalism. More recently, he's applied his editing and writing skills to the world of finance and property. Prior to Canstar, he worked as a freelancer, including for The Australian Financial Review, the NZ Financial Markets Authority, and for real estate companies on both sides of the Tasman.
---
Enjoy reading this article?
Sign up to receive more news like this straight to your inbox.
By subscribing you agree to the Canstar Privacy Policy