For the second successive year, BNZ is Canstar's Bank of the Year – Credit Cards. From a review of 72 different cards offered by 11 different institutions, BNZ led the field, with top-performing products across a number of categories.
Canstar's verdict: Why BNZ is Bank of the Year – Credit Cards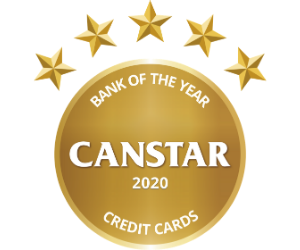 "For the second year in a row, BNZ has won Canstar's title of Bank of the Year – Credit Cards," Jose George, Canstar NZ general manager, says. "In a tight market, their range of products has performed to a consistently high standard. Add to that outstanding digital functionality delivered through their award-winning online banking platform, and you have the reason why BNZ has topped our rankings yet again."
The BNZ's Advantage Visa Platinum credit card proved a standout among the other reward cards, rating highly over all categories, both for cash rewards and Fly Buys. For a $90 annual fee – and a $20 extra card fee – customers earn 1 Fly Buys for each $15 spend or a $1 cash reward for every $90 they spend.
In addition to its top-ranking products, BNZ also offered a great level of service, with customer friendly support, from sign-up to a card to its closure.
Compare credit cards with Canstar
Canstar's Bank of the Year – Credit Cards: The Main Points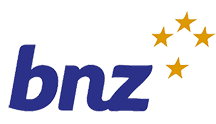 Across all cards rated, Canstar's research showed that there has been little movement in interest rates over the past 12 months. This means that when it comes to selecting the right card, consumers need to pay extra attention to fees, customer service and the value of a card's reward program.
As the cost of international and domestic flights change, moving in line with the price of aviation fuel or competition on routes – for example Jetstar's decision to leave the regional market last year – flight rewards cards can vary in the value that they return to consumers. Their returns are also linked to expenditure, performing better with top-level spending over $24,000 per year. So it's important to consider the right card to match your spending patterns.
As our research shows, there's not a one-size-fits-all credit card. While rates, fees and rewards are important, so too is ease of use and customer service. Luckily Canstar provides easy-to-use tools to help choose the right card.
Check out our 2020 Credit Card Star Ratings here.
Enjoy reading this article?
Sign up to receive more news like this straight to your inbox.
By subscribing you agree to the Canstar Privacy Policy