For the best in car insurance, choose AMI, the winner of Canstar's award for Insurer of the Year | Car Insurance 2023.
Congratulations to AMI, for winning Canstar's prestigious Insurer of the Year | Car Insurance Award 2023.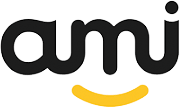 Whether your car requires you to pump gas or power up a battery to get you rolling, it's sure to be worth more to you than just an agreed value. Cars are the main form of transport for most Kiwis: it's how we get to work, taxi the kids around and stock up on kai at the supermarket. Without a ready and reliable set of wheels, we'd be lost.
That's why car insurance is so important. Not only can it be a financial life-saver, it can help provide alternative transport if your own car takes a ding and is up on blocks at the body shop getting repaired.
However, while Canstar's research for our latest car insurance awards reveals that we understand the importance of great car cover – 83% of insured drivers have comprehensive insurance – far fewer of us (21%) bother to shop around for a better deal each year when our car insurance is up for renewal.
But finding the best deal in car insurance doesn't have to be as gruelling as a Monday morning commute in heavy rain. Because here at Canstar, we've done all the hard work for you! Our latest awards research directs you straight to the best in car insurance.

The Canstar Car Insurance Star Ratings use a sophisticated and unique ratings methodology that compares price and features across Comprehensive car insurance products.
We then award the best products our 5-Star ratings for Outstanding Value Car Insurance, and the best insurer in the market our prestigious award for Insurer of the Year | Car Insurance. This recognises the insurer that delivers consumers outstanding value through its products, services and levels of customer satisfaction.
This year, our expert panel's research covered 13 providers and policies, across six consumer profiles:
Under 25: female driver
Under 25: male driver
25-29 driver
30-49 driver
Family with young driver
50+ driver
For the customer service element of the award, car insurance policyholders are asked to rate their satisfaction with their insurer across seven key areas:
Overall satisfaction
Communication
Comprehensiveness of cover
Cost
Customer service
Ease of claim
Value for money
AMI
This year's award winner, AMI is part of the Insurance Australia Group (IAG) network, which is the largest in Australasia. It offers customers general insurance that spans home and contents, through to business, boat and travel insurance.
AMI's Car Insurer of the Year Award win is due, in part, to AMI also winning one of our Outstanding Value Awards, for the great features and pricing of its car insurance products.
In their evaluation of AMI, our research team notes that AMI offers great products and value to all Kiwi consumers, wherever they live across the motu.
Its full cover car insurance is a well-rounded policy that is rich in features and comes at a price point that is below the market average. AMI also performs particularly well in the Family with Young Driver and Under-25 Male profiles.
AMI's Outstanding Value Ratings:
Under-25 Female Driver – 4 Stars
Under-25 Male Driver – 5 Stars
25-29 Driver – 3 Stars
30-49 Driver – 4 Stars
50+ Driver – 4 Stars
Family with Young Driver – 5 Stars
What AMI offers:
AMI has a choice of three car insurance policies: full cover (comprehensive), third party, fire and theft, and third party cover. The insurer also offers special insurance deals for drivers under 25. Additionally, AMI offers multi-policy discounts, no claims bonus protection and a range of excess options.
What's covered by AMI's Full Car policy?

AMI's comprehensive policy features cover that includes:
Accidental loss or damage to your car, fire and theft

Agreed value

Liability cover up to $20m for property, up to $1m for injury to another person
New replacement for vehicles under 1 year old

Transport home

Trailer cover
Children's car seats
Optional benefits: access to AMI's breakdown service, rental vehicle cover, and no excess glass cover. 
What's covered by AMI's Third Party, Fire & Theft policy?

Offering fewer benefits than AMI's comprehensive cover, its third party, fire and theft policy covers:
Legal liability of up to $20m for property, up to $1m for injury to another person
Loss due to fire damage and theft
Towing costs in the event of an accident
It comes with a repair guarantee when work is completed by one of AMI's approved suppliers. And there is the option to add excess-free glass replacement.
What's covered by AMI's Third Party policy?
AMI's third party policy offers customers legal liability up to $20m for property, and up to $1m for injury to another person, as well as vehicle removal costs in the event of an accident, a no-claims bonus and multi-policy discounts.
What makes AMI Car Insurance different?
AMI offers FreeBmax: as long as you've not made a claim for at least 12 months, you're entitled to two claims without impacting your no claims bonus.
Click here for more on our Insurer of the Year Award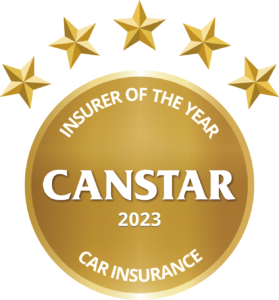 ---

About the author of this page
This report was written by Canstar's Editor, Bruce Pitchers. Bruce has three decades' experience as a journalist and has worked for major media companies in the UK and Australasia, including ACP, Bauer Media Group, Fairfax, Pacific Magazines, News Corp and TVNZ. Prior to Canstar, he worked as a freelancer, including for The Australian Financial Review, the NZ Financial Markets Authority, and for real estate companies on both sides of the Tasman.
---
Enjoy reading this article?
Sign up to receive more news like this straight to your inbox.
By subscribing you agree to the Canstar Privacy Policy